2014 BACK TO LATEST NEWS
2014

17 Dec
Hart Still Best: For the fourth year running the district of Hart has been named the place with the best quality of life in the UK in the annual "top fifty" list compiled by Halifax
Gypsy Site: A Gypsy site at Four Oaks, in Crondall Rd is set to double in size if amended plans are given the go-ahead.
Works to Stay: After a 1,000 signature petition The Works bookshop in the Hart Centre is to stay open following a new rent agreement with the centre owners.

New Council Leader: Stephen Parker has been elected as the new leader of Hart District Council following the resignation of Ken Crookes.
Stephen Parker >>>>
Shop Reopens: Sun Love in Ridgeway Parade, Church Crookham has re-opened following flooding damage three months ago.
Bus Closures Objection: Over 1,000 people have signed a petition calling on bus company Stagecoach not to close routes 30, 31 and 77 in the New Year. Also part of the 72 service is to be withdrawn.
Lions Father Christmas: Fleet Lions have delivered 125 food parcels to homes across Fleet and Church Crookham thanks to Morrison's who let the Lions buy the items cheaply.
11 Dec
Minibus Set on Fire: A minibus that transported disabled children to school has been set alight by vandals whilst it was parked off Sandy Lane in Church Crookham. If you know anything about the incident please contact Hampshire Police on 101 quoting crime number 44140437611.
Legal High: Pupils from Court Moor School were taken to hospital after the Headteacher, Beverley Stevens found that they had been discovered taking what the police described as a legal high. The students were later safely returned home.
Housing Plans Criticized: Cllr Denis Gotel has spoken out against possible plans to build homes and a decked car park on the present Church Road parking area.
Bus Cuts: Fleet Buzz is to withdraw routes 30, 31 and 77 from Jan 5 2015. Part of the 72 service will be withdrawn. timetables


4 Dec

Leader Resigns: Hart District Council leader Ken Crookes has resigned after he failed in a bid to get plans for the Barrett Homes mini town in Winchfield thrown out. Ken >>>>>
Fleet Festival: Fleet's Christmas Festival was deemed a success when the town was lit up for the festivities. 19,000 visitors enjoyed the skating ring and 115 market stalls. Other attractions included stilt walkers, Lill Cottage petting zoo, Little Dallas Donkeys, live music and of course Father Christmas. Switch on was by CBBC presenter Chris Johnson who is starring in this years pantomime at the Harlington Centre - Cinderella.
Nov 27
Rent Protest: More than 1,000 people have signed a petition objecting to a rent increase imposed by Absolute Asset Holdings Ltd for shops in the Hart Centre. The high costs have led to "The Works" bookshop having to close down on Christmas Eve.
Watery Lane Appeal: Developer Martin Grant Homes have appealed against a decision by Hart planners to throw out an application to build 300 homes on green field near Watery Lane in Church Crookham.
Shop Closes: Owner Bill Reece has closed down his 50 year old Newsagents "Lesleys" in The Street, Crookham Village.
Longest Life: People in the Hart District are expected to live an average of 85.9 years which is the joint highest in the country alongside South Cambridgeshire and Kensington an Chelsea.
New Ancells Cafe: Ancells farm couple Jeff and Shirley Goddard have full filled a dream by opening Café Lusso in Falkners Close Parade
Nov 20
New Supermarket: The old shop and butchers located at the junction of Aldershot Rd and Kings Rd by the canal have been completely demolished in preparation for a new Morrison's Supermarket shop and detached 4 bedroomed house.
Nov 13
Music Project: Vocal coach Victoria Beebee has won £4,000 from Lloyds Bank to support her VoxSkool project teaching children and adults. more

Fly-past: A Hawk fly-past tribute took place at the funeral of Fleet's Harry Fraser-Mitchell who helped design the air craft which is still used by the Red Arrows display team. The service took place at All Saints Church.
Nov 6
Station Grant: Hampshire County Council have agreed to releasing £300,000 to improve the forecourt to provide better facilities for buses, taxis, cyclists, pedestrians and cars at Fleet Station. video
30 Oct
M3 Roadwork's: Work to transform the M3 between Junction 4a, the Fleet junction and the M25 into a "smart motorway" will get underway this month.
10k Run: Nearly 900 runners took part in this years Peter Driver run organised by the Crookham Athletic Club. The winner was Gareth Watkins in a time of 32min 56sec. First woman home was Hannah Lord of Hart Runners in 38.01.
Volunteers Recognized: RVS volunteers were presented with long service medals by RVS chief David McCullough during a celebration event at the Harlington Centre. A special thanks went to Wendy Brown for all her hard work.

23 Oct
Harlington: Fleet Council are running a survey asking what people want from the Harlington Centre. Forms can be obtained from the Council Offices in the Harlington or online Complete by Nov 7th.
CMCP: Court Moor Community Playgroup have eased their waiting list problems with the opening of a new building costing more than £20,000.
Design Award: A Local design agency who helped ensure that the Fleet Food festival held this summer at the Views was a success have been nominated for an Inspire Business Award: The agency is at present promoting the Fleet Fashion week and next months Fleet Christmas Festival. video
Jailed for Life: Geoffrey Hobbies who lived at Brookly Gardens has been jailed for life for the murder of his mother after an argument over her difficulties in using a mobile phone that he had bought for her.
Mixed Parish: The Catholic Church of Our Lady in Fleet and Holy Trinity in Church Crookham have become a single parish by order of the Bishop of Portsmouth.
Fleet Rd: Plans to turn 93 Fleet Rd into eight two-bedroomed flats have been lodged with Hart DC.
PM Honour: David Cameron has given a Points of Light award to Emma Hall who has helped more then 100 families by co-founding a support group for those who are raising a child with Down's syndrome.
16 Oct
Compost Bin Offer: People living in the Hart District are to be offered special offers on compost bins which will be collected and save visits to the dump. contact www.getcomposting.com to find out more
Stop Bullying: Brandon Henry, 14, who attends Calthorpe Park school, has set up a group to fight bullying after his girlfriend had suffered bullying at school and online.
Find out more at www.hart.gov.uk/bullying-survey (This is a fantastic thing to do Brandon and I wish you the very best of luck in trying to stop this horrible pastime both in school and online - webmaster)
What Free Parking: The free parking in Fleet agreed by Hart District Council is not now going ahead. This is because of staffing problems and also the plans to ahead with pay-on-exit parking.
9 Oct
Paint Job: Fleet Phoenix and local youths have repainted the Skate Board Park in The Views
.
POE Car Parking: Hart District Council are to introduce Pay-on-exit parking on the Church Rd car park. It is expected that work will be completed by April 1st 2015.
Spurred On: The newly formed Fleet Spurs Girls Youth team completed a 100% record to win their first tournament in Woking.
Park Award: Oakley Park has won three awards in the South and Southeast in Bloom awards. In the "Its your Neighbourhoodcategory" section they were award "Outstanding". They also won the Champion of Champions Trophy and Silver Guilt in the Small Park Conservation category. see video
Safety First: CCTV has ben installed in Calthorpe Park in an effort to reduce vandalism.
2 Oct
More Gypsy Camps: An application for three more permanent Gypsy camp pitches at 4 Oaks in Church Crookham has been lodged with Hart District Council.
Man on Track at Fleet Station: A man with a large dummy in his mouth was restrained by members of the general public and eventually led away by the police. The man wearing shorts and with headphones held up a train after the driver spotted him on the track.
£21 Thousand Found in Home: Police found £21,000 in cash and a 12-gauge shotgun with ammunition when they searched the home of 33 year old Krzysztof Lankowski in Fleet. He was given a 10 month suspended sentence and community service and paid costs of £100.
Garden Centre Finished: The new multimillion Redfield's Garden Centre is now complete and fully opened to the public. Redfield's has had a garden centre on the site for many years and at one time grew and produced tobacco sold under the brand name "Trowards Rayon D'or".
New President of PFS: Fleet business man David Thomas, who has more than 30 years experience in banking services, has been appointed as the new president of the Personal Finance Society.
29 Sep
Local Golf Hero: Justin Rose, who used to play at NE Hants Golf Club, was top of the league in his efforts towards Europe winning the Ryder Cup. His record over the three days of winning three and halving two was the best performance. Justin >>>
Downton Actress Back: Fleet's Raquel Cassidy has returned as Phyllis Baxter a lady's parlour maid in the ITV success Downton Abbey.
Steaming Through Fleet: The "Solent and Storm" steam train passed through Fleet Station on its journey from Waterloo to Salisbury on one of several trips organised by rail operators throughout the year.
Young Writers Wind Award: Nine year old Christie Turner from Velmead School was runner up in the Explore Learning's National Young Writers Award with her book Lucy's Big Adventure

25 Sep
Eyesore BT Roadwork's: Local residents are blaming BT for the mess at the junction between Sandy Lane and Aldershot Rd where roadwork's have been left unfinished for many months.
Firefighters Wanted: Hampshire Fire and Rescue Service are looking for recruits for its firefighter team in Fleet. Phone 07918 887527 for more information.
18 Sep
Blanket Check: Free Electronic Blanket checks will be available at Fleet Fire Station on Tuesday 21 October. To book an appointment phone 01962 833358.

Birds Return: Restoration and development work at Fleet Pond has paid of with more than 220 species recorded.
New Chairman: Cllr Myra Billings has taken over as the new chairman of Hart District Council.

Low Carbon Group: Transition Fleet is a new group set up to reduce the Fleet and Church Crookham carbon footprint and strengthen its economy. For more information phone 01252 674815.
Fleet Rugby Star: Rugby League star Mike McMeeken has signed for Castleford Tigers. Mike, who
went to Calthorpe Park School, has been playing for London Broncos. He has signed a two year deal with the Tigers.
Cllr Billings >>>
<<< Mike
11 Sep
Fashion Week: A Fleet Fashion Week is to start from Monday Oct 27 to Saturday Nov 1. Retailers in Fleet town Centre will be offering special discounts , makeovers and personal style sessions. There will be a live fashion show and various activities for children. The event will support the Phyllis Tuckwell Trust.
Fleet Go Down: Fleet Cricket team have been relegated from Division 2a of the Thames Valley League.
4 Sep
Safer Internet: Fleet parents can attend internet safety sessions held by at Courtmoor School on the 15th October for Primary Parents and 23 October for Secondary Parents more
Showhome at Oaklands: Taylor Wimpey are launching a showhome displaying a typical 4 bed property on Sep13 at Oaklands, Crookham Park. Phone 01252 413687 for more info.
Go Ultra: Tanya Barrow who lives in King's Rd has returned her Toyota Prius Plug-in after two months of taking part in the Governments Go Ultra Low scheme. She managed to save £130 a week on her 60 mile a day school run.
Lion Remembered: The Lions Club of Fleet has donated a £7,000 dinghy for disabled sailors to Frensham Sailability in memory of Ian Imray who died aged 94 and was a member of the Fleet Lions since 2008. It is the third dinghy donated to charity by the Fleet Lions.
Help: Families are being asked to spare a few hours to help conservationists tidy up Zebon Copse on September 14th.If you are interested meet at the end of Londlandes at 10am on the day.
29 Aug
Cyclists Left Out?: Fleet commuter Andrew Reeves-Hall has called for facilities to be provided for cyclists at the new development at Fleet Station. The old secure bicycle storage facility has been demolished and there appears to be no plans to build a new one.
Desirable Church Crookham: Church Crookham has been placed sixth in a Royal Mail survey celebrating the 40th anniversary of the introduction of postcodes. Yateley came second and Tidworth postcode was voted the best.
Elvetham's Green Flag: Elvetham Heath Local Nature Reserve has been awarded Green Flag status which is a sign that the space is beautifully maintained and has excellent visitor facilities. video
GCSE Results: St Nicholas School students achieved 97% five or more A*-C grades. More than half were A* and A. 85.5% of Court Moor students achieved five or more A*-C and Calthorpe Park had 74% of pupils gaining A*-C.
Local Violinist: Tom Balch performed a lunchtime concert at Arborfield Garrison Church in front of over 100 people.
High Jump Best: Isobel Pooley has smashed her own individual best to match the British indoor high jump of 1.96m at a meeting in Germany.
21 Aug
Football Club Hammered: Fleet Spurs, who have received legal treats for having a logo similar to a premiership team have suffered costly damage after heavy winds and rain damaged a number of trees which had to be cut down in their grounds. Also broken tiles and flooding in the clubhouse added to their woes.
Murder Case: A Fleet man has appeared in court accused of murdering his mother. He did not enter a plea and was remanded in custody until another hearing on Oct 10th.
Boat Tragedy Memorial: A service remembering the tragic Marchioness disaster 25 years ago has been held at Southwark Cathedral naming the 51 people who died, one of them being 24 year old Tamsin Cole from Fleet.
15 Aug
Pyestock Development: Just over a year since starting work at Hartland Park, specialist contractor Brown and Mason has completed the demolition contract, making the 119 acre site ready for future development as an employment park.

Safety Warning: The North Hampshire community safety team have issued warnings to people who gather in Fleet car parks to play loud music and drive dangerously over the speed limit that they risk having their cars confiscated.
Storms Sweeping In: A woman suffered serious injury when a tree fell and trapped her in the wake of Hurricane Bertha. A father and his young daughter narrowly escaped injury when a tree fell on their VW as they drove down Fleet Rd.
7 Aug

Local Silver Medalists: Fleet high-jumper Isobel Pooley has won silver in the Commonwealth Games with a magnificent personal best jump of 1.92m. Alex Danson, also from Fleet, won a silver with the women's hockey team.
<<<<<<< Alex Isobel >>>>>>>
Better Baby Changing: Morrison's in Fleet has spent £50,000 on redesigning its baby changing facilities.
Medical Comforts: Fleet Medical Centre has a new hydraulically operated phlebotomy chair thanks to a charity called Communicare.
New Mobile Shop: Vodophone has opened a new shop on the Hart Centre.



31 July
M3 Scheme: A three year upgrade of the M3 between Hart and Surrey heath is due to start within days. The £129 million smart motorway scheme will include conversion of the hard shoulder into a 4th lane along a 13.4 mile stretch and new electronic signs operated by a control centre to manage traffic flow.
Best Apprentice: 20 year old James Clifford who lives in Fleet and works in the Tylney Hall Hotel in Hook has been awarded the maintenance 1.2 award of the year by Basingstoke College of Technology.
Hole Lot of Problems: An enormous hole dug up in Avondale Rd is causing headaches for local residents. Diversion signs were put up in July 7th but nothing has happened since. Hampshire highways are in dispute with the water board and this could continue for some while until it is sorted out.
Safer Footpath: A £315 thousand footpath linking Pilcot Hill to Dogmersfield Primary School has been opened following a campaign between residents of Crookham Village and Dogmersfield organised by Sarah and Jerome Farrell.

24 July
Money For Pond: Over £50,000 has been raised to support the Fleet Pond Clearwater campaign. The money has been spent on a number of smaller projects as well as for major dredging works. clearwater video
Films in Fleet: A new "World Class Cinema" has been formed in Fleet called "Fleet Film". The first event held at the Harlington Centre was attended by over 100 filmgoers. People were impressed by the quality of the screening of the French Film "Intouchables".
30 Years of Healing: The Fleet branch of The Healing Trust has celebrated its 30th anniversary with a party at Ancells Farm Community centre. Contact Maggie Gifford 01252 628714 for more info.
100 Years of Praying: Fleet United Reformed Church has celebrated 100 years of worship at Kings Rd with a special service which was attended by local MP James Arbuthnot. more
17 July

Tweseldown School to Move: Tweseldown Infant School is to relocate to a new building in the middle of the Queensacre housing development in September.
Fleet's Young Star: Ten year old Malachy Knights from the Pondtail area of Fleet is appearing in the new film - Pudsey the Dog: The Movie. Malachy is a pupil at Velmead Junior School. Malachy>>>
10 July
Basket Ball Champs: Elvetham Heath Primary School basketball team have become the Hampshire Basket Ball primary school champions.
Park Tribute: A plaque has been unveiled in The Views skateboard park in memory of Michael Bews who was part of the group of boys who petitioned for a skate ramp in 1983.
No More Payment Trolleys: Morrison's in Elvetham Heath has removed all its trolley locks in an attempt to make shoping easier and quicker.
Firefighting Recruits Wanted: Hants Fire and Rescue Service is looking for new recruits for its on call fire fighting team. Find out more at an open evening being held on Tues July 22 from 7 to 9pm at the Fleet fire station in Connaught Rd.
School in Space: Calthorpe Park School students have sent a camera up in space to capture the curvature of the earth. video
Fleet Carnival: Despite terrible weather the people of Fleet were determined to enjoy this years carnival. This years theme was British Inventions. The usual events - Dog Show, Baby Show, Live Music, Funfair, Car Show and Craft Show were all there again with the addition of a Big Bake off. procession video
Store Asks To Stay Open Later: Sainsbury's branch in Sandy Lane Church Crookham has requested permission to stay open until 11pm, that's 30 minutes later than now.
No Action On Fire: No further action is to take place against a man held after a fire in a flat in Kingswood court. It was though originally that the fire was started deliberately.
3 July
Firefighters Rescue Dog: A Hungarian Viazla aged one was rescued when it chased a swan into Fleet Pond ending up on a boggy island too terrified to try to get back to land.
Fleet Champion: Isobel Pooley has become Britain's High Jump Champion for the first time in the National Championships in Birmingham.
Cyclists Key Role: 19 year old Jason Brown from Fleet will join 11 other cyclists as a volunteer at Palmer park Velo RT, part of British Cycling's Go-Ride programme.
26 June
Homes To Go Ahead: Despite objections by Fleet Town Council and Elvetham Heath Parish Council, Hart District Council has approved plans to build 193 new homes on fields of Hitches Lane.
Drainage Problem Won't Go Away: For 18 months Thames Water have been trying to find the cause of sewage not draining away from a house in Florence Rd. Owners Sue and Brian Smith noticed the problem when they first moved in. The couple said that after 6 weeks of work the problem has got worse.
19 June
Yet More Homes: Berkley Homes are applying to build 193 new homes south of the Edenbrook development in Hitches Lane.
Wedding Day Problems Solved: Florists, and Hairdressers have helped out brides to be after the closure of Tilly Mint in Fleet Rd.
Pub Make Over: Fleet's Emporium bar has received a 6 figure improvement featuring modern decor with improved furniture and dining areas.
Top Orienteering: Sue Bett, Woo Allen and Mel Slade, all from Fleet, helped a 16 strong Southern Navigators team to win gold in the British Orienteering Championships.
12 June
Pond View Ruined: Commuters are complaining that the new double decker car park facility at Fleet Station has ruined the view of Fleet's Pond for people arriving in Fleet by train.

5 June
Murder Charge: Geoffrey Hobbs who lives in Brookly Gardens in Fleet has appeared at Basingstoke Magistrates Court charged with the murder of his mother Barbara Hobbs who lived with her son.
Church Moves: Fleet Baptist Church, which is one of the oldest churches in Fleet, is looking to buy Oak House on the Ancells Business Park. The church is currently based in Clarence Rd which is too small for its congregation and activities.

Library Bowled Over: Fleet CC are displaying a history of the club which was formed in 1893 and is based in Calthorpe Perk. The exhibition is being held in Fleet Library and goes on until the end of July. Fleet CC Pavilion >>>>>
29 May
To Many pizzas: Proposals to open a new Prezzo restaurant in Fleet Rd were Babyland and Vickery Estate agents used to be are causing mixed comments from locals. Some feel that the empty shops should be put to good use whilst others believe there are alrady too many Pizza restaurants in Fleet.
Hospice Money Raised: Fleet Sainsbury's customers have donated £2,465 for Farnham's Phyllis Tuckwell Hospice.
Food Festival Success: Thousands of people flocked to the first Fleet Food Festival held on the Views on Sunday. Many stalls ran out of stock and had to call for more to be delivered. It is hoped that the organizers would make the event an annual occasion. (That would be a great idea - webmaster)
New Gardening Club: Sunrise Senior Living has started holding regular gardening club sessions in association with the Local Minding the Garden group. Everyone's welcome every third Monday of the month
22 May
New Pumping Station: Residents around the Calthorpe Park School area who have suffered severe flooding problems are up in arms over plans by Thames Water to install a new sewage pumping station near their homes.
New Store: Sainsbury has opened a new local convenience store on the Crookham Park development built by Taylor Wimple of Sandy Lane.
Charity Skip: Four year old Elliot Stone has raised £298 by managing 15 skips during a sponsored event at Heatherside School. The money raised will go to the British Heart Foundation.
Flower Shoe Award: Fleet Flower Club's Dee Kelly, Becky Stevens, Bernice Blandford and Tracy Tukington have won a bronze medal at the Chelsea Flower Show with an entry theme of Sculpture in the Garden entitled Gaze and Wonder.

560-foot Celebration: Cynthia Biggs who taught at Crookham Junior School for 40 years has celebrated her 80th birthday by abseiling down Portsmouth's Spinnaker Tower.
15 May
Fleet Station Parking Opens: Rail commuters are finally able to park again at Fleet Station. The newly completed top deck of the new car park is finally completed. Work is still going on ton finish the bottom deck which will give a total of 383 spaces when completed at the end of June. see video
Pond Theft: A plaque commemorating Fleet Lions Clubs sponsorship of a new viewing platform overlooking Fleet Pond has been stolen.
8 May
More New Homes: Berkley Homes is planning to build 423 homes on fields at Grove Farm and Netherhouse Copse and is asking residents for their opinions.

Buses Warning: Fleet mother Sarah Horton is warning people about a cost cutting consultation being carried out by Hampshire Council who need to cut around 1. 3 million pounds on public transport by 2015/16 and is urging people to take notice.
Fleet Fundraiser: Tim Clarke who is fighting a brain tunour has completed a skydive in aid of Phyllis Tuckwell Hospice and taken part in a fashion contest for the Fountain Centre for the Royal Surrey Hospital. To support Tim visit www.justgiving.com/Tim-Clarke8 Tim >>>>>

1 May
M3 Fire: Traffic was held up at Fleet Services on the M3 due to a fire when a lorry caught alight on the slip road.
Time Capsule: Pupils from Tweseldown Primary School in Church Crookham have joined forces with landscaping company ALS Group to fill and seal capsules that will be sealed in a Second World War pill box on the site of the former Queen Elizabeth Barracks.
24 April

Marathon Across The Desert: Fleet engineer Jon Cross has successfully finished the Marathon des Sables a 150 mile run across the Sahara Desert completing 6 marathons in 6 days whilst carrying all his food and kit. Jon is raising money for WaterAid. To donate visit www.justgiving.com/Jon-Cross2 Map>>>>
Fleet in Bloom: All local gardeners are asked to display their skill in this years Fleet and Church Crookham in Bloom competition. For more information visit www.fleetinbloom.org

Fleet Pond Housing: Brewers McMullen and Sons have been granted permission to build a seven bedroomed detached house by the lakeside for staff working at the Heron on the Lake pub. An additional two detached 4 and two detached 2 bedroomed houses are to be built.
New Cycling Group: A new group named Fleet Cycling has been formed in Fleet. It was launched at a meeting in the Willis Hall in Sandy Lane. The groups aim is to encourage the growth of cycling and to influence cycling provision by the town, district and county councils. more
Pond Viewing Platform: A viewing platform funded by Fleet Lions has been erected on the eastern side of the pond. Designed and produced by Phil Gower it cost £12,000. more
Fleet Stay Up: Fleet Town FC avoided relegation by beating Godalming Town 2-1 at home which means they cannot now be caught by Guidford City.
Flood Plans: Thames water are to provide a new sewage pumping station of Hitchens Lane to alleviate the flooding problems suffered by residents in the Calthorpe Park School area.
17 April
Car Park Homes: Residents are angry at possibilities that new houses could be built on part of the Church Road car park.
Bake Off Star: Bake off Semi-finalist Beca Lyne-Pirkis who lives in Church Crookham will be one of the guests at Fleet's food festival to be held on the Views on Sunday May 25th.
Another Restaurant: Pizza chain Prezzo wants to open a new restaurant at the former Babyland store and Vickery Estate agents at 204 and 206 Fleet Rd.
Flat Fire: Residents were evacuated from their flats after a fire in Kingswood Court. A man was detained on suspicion of arson.
Lost Owl: Sox, a male Barn Owl, has gone missing from its home in Church Crookham. If you spot Sox phone Simon Wilson on 07810711817.
The Ridings Care Home: A new care home, next to the Peter Driver centre in Bourley RD on the site that in the past has been a Gym, a snooker club and a night club before being burned down February 2000 in an arson attack, is looking to recruit a staff of seventy.
10 April
New Book: Expat Nigel Hicks who was brought up in fleet and went to school in Albert Street has written a book called "Some People Prefer Hotels" more
Hundreds of New Homes: Town Council Chairman Bob Schofield told residents at their annual meeting that 200 to 300 more homes have been built in Fleet during the last four years.
New Aldi Supermarket: Planning consultant Turley have asked Hart District Council for talks about constructing an Aldi supermarket on land at Martin Lines in Beacon Hill.
New Football Pitch: Hampshire County Council are to lay an artificial football pitch at Calthorpe Park School.
New Homes: Taylor Wimpey plans to build 25 homes on the Tudgeys Nursery site in Church Crookham.
Demolition: Pyestock Developers have almost completed the demolition work and will be ready to start work on the new warehouse scheme by the end of the month more
3 April
Carnival Royalty: This years Fleet Carnival Princess is Grace Winning from Heatherside School. Jack Brown from Elvetham Heath Primary School was elected as the Prince. Heatherside Infants School girls Sofia Jackson and Mae Beatley were chosen as the flower girls. This years carnival will run from July 1st to 6th.
Fleet's Best Volunteer: Emma Hall founder of Stepping Stones has been crowned Britain's Best Volunteer and has rec a donation of £1,250 towards Stepping Stones and a holiday voucher of £1,000.
Extra Cash fro Pond: Works to transform Fleet Pond have been given a boost of £49,000 worth of funding from the Natural England's Conservation and Enhancement Scheme.
New Sheltered Housing: Sentinel Housing has been granted permission to spend "2.17 million on 55 self contained homes for people over 55 at the corner of Kings Rd and Albany Rd.
Electric Cars at Fleet Station: Fleet councilor Steve Forster is angry that the new Fleet Station improvements will not include charging points for electric cars.
27 March
Man Collapses: A man said to be in his 70's collapsed on the footbridge linking Fleet town centre with the Elvetham Heath Estate. He was found unconscious and taken by ambulance to hospital.
Free Parking in Fleet: Community Campaign Group are asking if people would be prepared to pay an extra £12 council tax a year to fund 2 hours free parking in Fleet. (That's a yes from me, think of the boost to trade in the retail outlets in Fleet - webmaster)
Development Campaign: FACE-IT group are fighting plans to build 315 homes at Albany Park to the south of Church Crookham. The group warns that the scheme will ruin countryside in the area.
20 Mar
Marathon Tragedy: Mr. Hicks 48 from Westover Rd in Fleet suffered a cardiac arrest whilst entering the final straight of this years Fleet half marathon. He was taken to Frimley Park hospital were he tragically died. More than 2,500 people took on the 13.1 mile course. The winner was Gareth Watkins in 1 hour 10 minutes
Old Soldier Dies: Hugh Lunghi from Fleet, who was one of the last surviving interpreters for Churchill and British officials and was allowed to take a look at Hitler's bunker by Soviet troops, has died at the age of 92.
Centre Sold: Hart shopping centre has been sold to an unknown buyer. Local traders have welcomed the sale.
Park Improved: Dave Harrison of the Friends of Basingbourn Park worked with volunteers and Fleet Town Council advisers to clear holly trees and saplings from the park to improve the environment.
Charity Skydive: Fleet's Tim Clarke who is suffering from a brain tumour, is to undertake a Skydive in aid of the Phyllis Tuckwell Hospice. He is also to take part in a fashion show for the Fountain Centre, part of the Royal Surrey County Hospital in Guildford. To sponsor Tim visit www.justgiving.com/teams/tim2 For tickets to the Fashion Show phone 01 483 406618.
14 Mar
Still the Best: For the third year running Hart has been chosen as the most desirable place to live by the Halifax Quality of Life Survey.
New Gym: The £135,000 gym at the Hart Leisure Centre in now complete.
Best Park: Oakley Park has been awarded Silver in the Small Parks category and a silver gilt in the Conservation area woodlands see video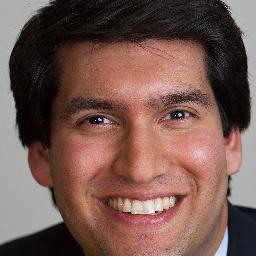 New Hart MP?: The candidate seeking to replace Conservative MP James Arbuthnot who retires at the next General Election is expected to be Rail Jayewardene.
Pharmacy Not Permitted: A new pharmacy set up in the Richmond Surgery has been told they did not have planning permission and the Council has refused to grant them a certificate.

8 Mar Ranil>>>>>>>
Council Grant: Eversley Village Hall is to benefit by £8,890 from a grant approved by Hampshire County Council. The money will go towards the cost of resurfacing the car park.
Pond Photo Competition: The winner of this years Fleet Pond competition is Liza Toth with a photo of a swan on rippled water. She was presented with a rose bowl donated by Fleet Photographic. more
Demand for new Cycle Route: Campaigners are calling for a new off road cycle route from Fleet to Farnborough along the Norris Hill Road starting at the end of Kings Rd and ending at the canal roundabout linking to the existing Ively Rd cycle path.
New Shop: RT3 Clothing have opened a retail unit outside Dorothy Perkins in the Hart Shopping Centre.

27 Feb
Wildlife Under Threat: Wildlife campaigners are objecting to the building of 70 homes on a floodplain which would ruin the rich wildlife on the site in Hitchens Lane.
Frozen: Hart Council tax is to stay the same for another year.
Lake Homes: The owners of the Heron on the Lake public house are hoping to get permission to build new homes on land next to the pub by the Fleet Little Lake.
Free Parking Back? Conservatives are calling for the return of free parking in Fleet. They are demanding 30 minutes free parking after 6pm and on Sundays.
New Princess: This years Fleet Carnival princess disco is to take place at the Harlington Centre on Saturday March 29th from 10 to 11.30 am.

20 Feb
New Event: The Fleet & District Festival Committee have planned a Food Festival to be held on May 25th at the Views

The size of the event is subject to funding, but it is hoped that it will run from 11am to 5pm. Organisers hope to have 4 large marquees with food demonstrations, celebrity chef's a Beer tent run by CAMRA and also a range of food products There will be live music.

Swimmer Loses Funding: Fleet's synchronised swimmer 16 year old Jorja Brown has lost funding from UK Sport who are re-investing money in other sports after "failing to show realistic medal potential by Tokyo 2020." Jorja>>>>

13 Feb
Record Beaten: Fleet's Isobel Pooley lost her No 1 place as she watched Katarena Johnson-Thompson leap of 1.96m in the high jump to beat the British record and claim the gold medal at the British Indoor Championships.
100 Not Out: Congratulations to Lucy York from Church Crookham who has celebrated her 100th birthday.
New Shop: Debra a charity shop supporting people suffering from a genetic skin blistering condition has re-opened its newly refurbished shop at 185 Fleet Rd.
Downs Champion: Emma Hall has been named the Halifax Giving Extra Award regional winner for the SE. Emma Hall has set up a support group for families of children with Downs Syndrome.
Objection to 20MPH Limit: Local residents claim that of 1,245 people questioned only 268 supported a reduction in the speed limit in the Clarence Rd, Connaught Rd Albert St and Albany Roads near to the centre of Fleet. They are objecting that the reduction of the speed limit from 30 to 20 has been pushed through by Hampshire Council when there has been no demand for it.

6 Feb
Woodland Campaign: Fleet and Crookham Environment is Threatened (FACE IT) are fighting plans by Berkley Homes to build on fields at Grove Farm and Netherhouse copse because it will ruin an area of ancient woodland.
Fleet Station: The car park at Fleet Railway Station is to be closed to allow work on the new decked parking scheme. Parking by Platform 1 is still available. Alternative parking is available at the Fleet Town Centre and Fleet parking season tickets will be valid at Farnborough Station car parks. It should all be finished by the end of March.
Dance School: Theresa Hawkins School of Dancing has opened at 24 Northfield Rd in Church Crookham. For info call 01483 301213.
Fleet Future: A group of volunteers have set out 17 different recommendations to implement following a consultation with 1,335 local residents. more
Agricultural History: Fleet and District Local History Group have joined forces with Tilford Rural Life Museum to show a collection of agricultural tools and items of local interest at the Fleet Library. The display will go on until the end of March.

30 Jan
Hartland Park Development: Road works at the Ively Rd R/B are widening the R/B curbs. A clearing to the Harltand Park site is being made to make way for a new road connecting to Ively Rd with the installation of either traffic lights or a new R/B. This road will be for the use of staff vehicles only. Larger transportation vehicles will have to use the existing route to the M3 which includes two existing R/B's more
Fleet Gateway Improvement: Hart District Council has approved plans to develop the old Co-op site in Aldershot Rd into a new retail unit convenience store and a four bedroomed house. The site also includes RJ Ford and Son's butchers who are planning to move to a new premises in Fleet.
Dance School: A new dance school for children from 2years old is to open at 24 Northfield Rd in Church Crookham. Phone 01483 301213 for more info.
GCSE Performances: Calthorpe Park School has been given a Value Added score of 1008.9. Court Mooor School achieved a VA score of 996.1.
Chairman's Tribute: Trees and a plaque have been reinstated on The Views in memory of Councillor Katherine Tilly the last chairman of Fleet Urban District Council before it merged with Hartley Wintney Council to form Hart Council.

23 Jan
New Football Pitch: Money has been set aside for a much needed all weather football pitch in Fleet. £180,000 is available but needs to be spent by 30 April 2015.
Load of Rubbish: People living in Tudor Court on the Ansell's Park estate are furious that their bins have not been collected for over 5 weeks.
Re-Fit: The Hart Centre's Gym has had a £135,000 refit.
Class of '84: A special reunion for members of the 1984 classes is being organised by former Court Moor School pupils. For details call 01483 800514.
Winning Doubles: Fleet's Lucy Shuker and her partner Jiske Griffioen have won the Super Series woman's doubles at the Sydney International Wheelchair Tennis Open.
Tragic Death: A recorded verdict of suicide was declared by the coroner at an inquest into the death of former soldier, Paul Caulfield, who was found hanged in woodlands beside the Park on Elvetham Heath estate.

16 Jan
Car Crash Tragedy: A 65 year old man died after a crash in Blackbush Rd, Fleet involving a white Renault van and a green Astra both travelling towards Elvetham Heath. The Astra driver suffered serious injuries. Please contact 101 quoting "Keyhole" if you have any information for the police.
Pay on Exit Parking: POE Parking in Victoria Rd car park looks likely to get the go-ahead after Hart District Council agreed an allocation of £90,000 to pay for the
scheme.
Author Moves to Fleet: The Biographer of film stars such as Humphrey Bogart and Trevor Howard, Terence Pettigrew, has moved to Fleet to be near his grandchildren. Terence>>>>
New Head Teacher: Megan Robinson has taken over from Stuart Adlam as the new head Teacher of Elvetham Heath Primary School.
9 Jan
Fleet Flooding: A failure in the Thames Water pumping station in Hitchens Lane has been blamed by local residents for flooding in homes and gardens in the area surrounding Calthorpe Park school. The residents have suffered flooding for some years but the recent severe weather has increased the problem to crisis point.
Developer not Giving Up: Camberley based Dolphin Head Group has appealed a decision by Hart District Council to refuse permission to build three 4 bedroomed houses at the rear of numbers 8, 10 and 12 Hollytrees in Church Crookham. This is their third appeal.
Canal Car Park Meters: The introduction of pay and display restrictions on parking at the Reading Rd South car park by the Basingstoke canal is to be discussed by Harts Council.
Fight the Flab: The Hart area has been rated 348 on a list of 359 areas in England with 359 being the lowest level of obesity
Police Appeal: Police are asking for witnesses to an accident were a man was seriously injured when he was hit by a Vauxhall Astra at around 2.50am on New Years Day whilst walking along Reading Road South. If you can help phone 101 quoting Operation Populus.
2 Jan
New Pyestock Roundabout: Work is to start on a new roundabout on the Ively Road which connects Fleet to Farnborough. The roundabout will provide a new southern access to the Hartland Park development. Minor improvements to the exciting Ively Rd and Kennels Lane roundabout will take place at the same time. The work should be completed by the end of May.
New Year Battle: Fleet Town FC are propping up the Calor League S&W Division table and have to now start a new year fight to stay up.
Day Nursery Award: The Kidsunlimited nursery in Redfields Lane, Church Crookham, has been awarded an outstanding award from Ofsted inspectors for the second year running.