CLICK HERE FOR BBC TV 24 HOUR NEWS
LOCAL HEADLINES (please note that "news links" by there very nature, are liable to become obsolete after a period of time and may end up as broken links)
If you have a point of view about the news click here to use the forum
2019
20 Feb
Brother Jailed: Salim Wakil from Fleet has been jailed for 30 months after sending £2,500 to his sister a member of ISIS in Syria. Salim claimed to be sending the money to enable his siter to return to Britain.
13 Feb
Gracewell Improvements: Gracewell Church Crookham care home requires improvement following an inspection from the Care Quality Commision. The care home was visited over three days in December after reports of residents sustaining harm and concerns raised by relatives and help professionals regarding the quality of care at the Bourley Rd home.
Bus Changes: Buses in Fleet (BIF) is making imminent changes to the Stagecoach bus numbers 7 and 10 services. The number 7 will no longer run to Fleet Railway Station and will only run one trip per day to and from Hartley Witney and the number 10 will see the 6am service dropped and the service will be cut to run hourly between Church Crookham, Fleet and Farnborough more
6 Feb
Robbers Jailed: Robert Sifile and Thomas Croft, who both admitted to carrying out an armed robbery at the Nisa Local store in Linkway on the 28th November 2018, have each received a seven year jail sentence.
Unlucky 13: Hart District have dropped to 13th in last years Halifax Quality of Life Survey. In the last six years, Hart has topped the survey five times. However Hart still rates highest for the proportion of residence in good health at 97.6%.
Snow: On Friday 1st Feb the Fleet area saw around 4inches of snow which severely affected the rush hour traffic making driving conditions extremely difficult.
30 Jan
Homes Launched: St Edwards Homes has launched its 1,500 development at Hartland Village more
Winning Author: Fleet author David Cleden will be honoured during the 35th Annual L. Hubbard Acheivement Awards held in Hollywood. more
23 Jan
Shovels: Fleet Lions have distributed 300 second hand snow shovels to various organisations in time for possible snow in our area. The shovels were obtained from Heathrow Airports Winter Division and were destined to be scrapped.
Nazanin: Nazanin Zaghari-Ratcliffe has ended her three day strike following a decision by Iranian prison authorities to grant her medical treatment. see below petition
16 Jan:
Nazanin: Nazanin Zaghari-Radcliffe has gone on a hunger strike over a lack of medical treatment and attempts to pressure her into spying on Britain if she was released. Nazanin was refused treatment for lumps in her breasts, neurological care for pains in her limbs and access to an external psychiatrist.
9 Jan
MBE for Colin: Colin Gray who is best known for his work with the Fleet Pond Society has received the MBE in the New Year honours list. more
(fleethants Comment: Colin deserves this award for his tireless dedication to Fleet Pond and many other local charity activities. Well done)
Christmas Collections: Fleet Rotary Club raised a total of £12,286 in donations for good causes in the run-up to Christmas. Of this £9,062 was raised in the house to house and static collections licensed by Hart Council. Fleet Lions donated more than 125 food parcels to help disadvantaged local people have a better Christmas. Street to street collections raised £6,055.51.
Inquiry Into New Homes: An inquiry into controversial new plans to build new homes in Elvetham Heath called Elvetham Chase are being discussed before a government inspector. more
3 Jan
Hart Foodbank: The Fleet based CV-Library has donated 267 items to the Hart Foodbank for Christmas.
Marathon Spaces: Spaces for the Fleet Half marathon taking place on 17th March are in short supply. Would be contestants are asked to apply as soon as possible. Visit www.fleethalfmarathon.com for full details.
The Mummers: Once again the Crookham Mummers performed their Boxing Day show in and around Crookham Village raising a record £950 for charity. video
2018
27 Dec
CBE: Brig Paul Andrew Flanagan, Sec General of UK space Trade Association has rec a CBE for services to the UK Space Sector in Fleet.
Jailed: Richard Fuller from Church Crookham has been jailed for two years and three months for not declaring earnings to HMRC from sales of properties in the Aldershot area after failing to repay the £190,555 he stole.
20 Dec
Busy Food Bank: In the 12 months ending Dec 2, 2,947 three day emergency food supplies were provided for people in crisis by Hart Foodbank. This compares with 1,022 last year. more
Colin Honoured: Fleet Pond Society chairman Colin Gray has been awarded with the Marsh Award for Conservation Impact from the Wildfowl and Wetlands Trust in partnership with The Marsh Christian Trust.
Xmas Lights: Matthew Denton's Christmas lights display in Fitzroy Rd, which is raising money for Voluntary Action Ltd, consists of around 15,000 lights.
Lights to go Off: Street lights in most residential roads are to be switched off completely between 1am and 4am every night.
15 Dec
Local Dwelling Burglaries: There have been a number of reported dwelling burglaries in the last few days. The following premises have been affected:
Harrow Road, Fleet between the hours of 19:50 and 20:00 on the 13th of December. Ref 44180464540
Westover Road, Fleet between the hours of 16:40 and 17:20 on the 14th of December. Ref 44180465504
Knoll Road, Fleet between the hours of 17:00 and 17:20 on the 14th of December. Ref 44180465546
Tavistock Road, Fleet between the hours of 17:00 and 17:20 on the 14th of December. Ref 44180465568
Jesset Drive, Fleet between the hours of 10:00 on the 14th of December and 21:00 on the 16th of December. Ref 44180467761
If you have any information that could help the police call 101 quoting the appropriate Ref Number. more
Boys Life Expectancy: An Office of National Statistics survey has found that baby boys born in the Hart area had the highest life expectancy in the country.
7 Dec
CCTV Cameras: Hart District Council has installed CCTV cameras in some of the most frequently dumped area on a trial basis aimed at catching fly-tippers and aid prosecutions in a did to put a stop to fly-tipping.
(fleethants Comment: The best way to stop fly-tipping is to not charge for dumping waste at recycling centres and create a means by which motorists do not have to wait hours to get rid of their waste.)
War Hero Attacked: Stanley Taylor, 94, has had a bag, which contained pictures of his late wife, stolen whilst shopping in Peacocks in Fleet. He had kept the photos on him even during World war 2. The thieves also stole a credit card and money. Stanley was out shopping with his Granddaughter.
Linkway Robbery: Officers have arrested four people, two of which have been charged, relating to an incident at the Nisa Local in Linkway.
School Remembers: Velmead school has marked the 100th anniversary of the end of World War 1 by creating a remembrance garden and raising money for the three national service charities. The garden was supported by Redfields who supplied pebbles and Rymans who donated art supplies. Church Crookham and Fleet Men's shed created a Silent Soldier standing over the pebbles bearing the names of all those from Fleet and Crookham who fell in the war.
Fleet Festival: Despite the rain thousands of local people turned up to take part in the annual Fleet Christmas Festivities.
29 Nov
Store Robbery: Police are investigating a robbery at the Nisa Local in Linkway were two men stole money at around 5pm on Nov 28th. If you have any information please call the police on 101.

21 Nov
MP Resigns: Fleet and Crookham local MP Ranal Jayawardena has resigned from his role of parliamentary private secretary to the ministry of justice over the UK's draft Brexit agreement with the EU saying the agreement proposed to Brussels puts the commitments the government has promised UK residents at risk.
Post Box to Father Christmas: A Posts Box were children can write and send their letters to Santa Clause will open soon at the Hart Shopping Centrte. more
14 Nov
Armistice Remembered: On Sunday afternoon on the 11th Nov a service of remembrance took place in the Harlington Centre followed by a parade along Fleet road to Gurkha Square. After the 2 minutes silence many community wreathes were laid. Also in the afternoon a Civic Remembrance Service was held in Christ Church before the grave of long time former Church Crookham resident and 1st world war Victoria Cross holder Maj Gen Dudley Johnson VC. Earlier an act of Remembrance and laying of wreathes took place at the War Memorial at Gally Hill Rd in Church Crookham.
Fleet Theft Warnings: Police are warning shoppers in Fleet to keep purses and wallets out of site following two thefts in just three days along Fleet Rd. A 69 year old woman had her purse stolen between leaving the British Heart Foundation shop and walking to her car and a 81yeard old woman had her handbag and purse stolen two days later. To help police phone 101 quoting 44180413365 more
7 Nov
Street Collection: A Fleet Rotary Club collection in Fleet in aid of the Indonesian Tsunami disaster raised £1,805 which was sent to Shelterbox in Truro.
Sparkling Success: Fleet Lions Annual fireworks display in Calthorpe Park attracted a crowd of more than £7,000 people and around £25,000 which will go to good causes which starts with £3,000 going towards food parcels for local needy people.
Wasted Money: Visitors to the Hart recycling centres will soon have to produce a permit to avoid a £5 fine. Local residents will have to apply for a permit online to prove they live in Hampshire to use local centres.
Station Upgrade: As part of a £90 million investment package announced by South Western Railway Fleet Station will get much improved cycle parking facilities.
1 Nov
Crash in Fleet: A pedestrian was taken to hospital after a collision in Reading Rd South. The crash involved a motorbike and the road was shut in both directions for several hours.
New Garden: The building of a new Garden of Reflection has begun at Fleet Cemetary. more
Oct 31
Fund for Church: A £1 Million Fundraising Launch is to be announced at an open event to publicize the rebuilding of the All Saints church on Saturday 1 Nov between 10am and 4pm. Representatives from the architects and various members of the building groups will attend and the plans will be available to all. more
17 Oct
Universal Credit: Universal Credit, which replaces a number of existing benefits, is being rolled out in the Hart area. Any new claims for benefits will have to apply under the new scheme. People will continue on the existing benefits until their circumstances change or the Departments of Work and Pensions contacts them.

10 Oct
Fatal Accident: A blue Volvo driven by a woman from Fleet collided with a 56 year old motorist who died in a fatal crash on the A327 in Eversley on Tuesday Oct 9th. Police are appealing for witnesses. If you can help phone 101 quoting Operation Offering .
Major General Honoured: Church Crookham resident Major General Dudley Graham Johnson VC (1884-1975) has been honoured with a road sign, Johnson
Way, and a court, Dudley Court being named after him. The sign was unveiled by Mr Larpent and Cllr Wendy Makepeace-Brown chairman of Hart District Council. memorial
7 Oct
Race Winners: Fleet and Crookham AC (Douglas Smith, Jeffrey OConnor and Dom Lobo) won the men's team prize in this years Alice Holt Forest races organised by Farnham Runners
Councils Award: Hart District Council has been given an award for helping out small businesses. It was given the Innovative Programme Award from the Federation of Small Business (FSB) at the Annual Local Authorities Small Business Friendly Awards.
New Waste Contract: A new £44 million waste contract with Serco, a local business, comes into effect this month in Hart.
2 Oct

Lighting up the Memorial: Fleet War Memorial is to be lit up at night. The installation will switch on the floodlights when street lighting comes on. Installing the lighting >>>
29 Sep
Silent Soldier: The local Royal British Legion has unveiled Tommy a 'Silent Soldier' to stand guard in the Hart Shopping centre to mark the centenary of the ending of the First World War. Tommy stands to remind all those passing by of the sacrifice by so many soldiers , sailors, airmen and civilians in all conflicts since the First World War. fleethants memorial page
22 Sep
Prince of Beer: The Prince Arthur pub in Fleet has been listed in the Campaign for Real Ale Good Beer Guide for the 6th successive year.
New Harlington Vote: A parish poll held last week which asked "Do you support Fleet Town Council's proposal to build a new Harlingtpn complex on Gurkha Square resulted in 199 in favour and 753 against the development. more
15 Sep
Harlington Development: A new leaflet explaining the proposed changes to the Harlington Centre has been been distributed throughout the Fleet Town Council area. The leaflet includes a voting form. more
GU51 House Prices: According to Zoopla the average house price in the area covered by GU51 is £459.,533.
Best Garden Centres: Redfields Garden Centre came in at number 26 in a list of the UK's best garden centres in terms of turnover in 2017 which was £8.3 million.
MP Hits Out: Fleet MP Ranil Jayawardena has been writing to key councillors in various councils in an attempt to stop the school bus serving children living on the Ancells Park estate from being withdrawn. petition
Five Minute Pizza: A Fleet woman has eaten a 25inch pizza in five minutes. see for yourself
8 Sep
New Service Building: A new £20m motorway service station building at the M3 Fleet Services to replace the one damaged by fire in 2016 has been opened.As a thank you to the emergency services who worked to extinguish the fire at Fleet Services, the building will be officially opened on September 12 by chief fire officer Dave Bartlett. He will be joined by Welcome Break CEO Robbie Bell. more
1 Sep
Burglary: A man forced his way into a house at Knight Close in Church Crookham demanding valuables from the owner, a 54 year old woman, who sustained serious injuries and was taken to hospital. The man is described as white, around 5ft 8" with short dark hair and stumbled beard. Hampshire police ask anyone who can help to phone 101.
Show Signs: Fleet resident Simon Brown found and photographed several left over signs from the Farnborough Air Show which should have been removed. The Air Show authorities have now removed them.
Ironman: Ian Savage from Fleet will be competing in the Tenby Iron Man in aid of Winstons Wish. So far Ian has raised around £1,977 towards his target of £5,000 more
28 Aug
Pub Charity Collection: Regular customers at the Falkners Fleet Arms pub at Ancells Farm estate have raised £15,000 over the last 18 months to buy a minibus for Cove based Parity for Disability.
Library Collection: A charity raffle at CV-Library of Fleet has raised £3,900 for Thrombosus UK.
Fleet Cycling Collection: Five members of Fleet Cycling rode all the way to Reading to hand over a cheque for £6,000 raised at the first Fleet Flyer cycling challenge.
23 Aug
Nazanin Released: Nazanin Zaghari=Ratcliffe, who has been sentienced to 5 years imprisonment in Iran in 2016, has been released for just three days. Foreign Sec Jeremy Hunt said that she should be released permanently. more
Thank you: Fleet Town Council has thanked everyone who helped repaint the Skate Park at the Views.

Cemetery: Documentation for a Garden of Remembrance at Fleet Cemetery have been prepared and sent out to tender. A bid has been approved and the ground work for the first stages will be completed by the end of September. more
17 Aug
Bin Fires: A bin has been set on fire and completely destroyed. There have been a series of bin fires in the Sandy Lane/Wickham Place areas of Fleet. more
Animal Trail: Fleet Business Improvement District has set up a Summer Safari Wild Animal trail through Fleet. The trail continues until 1st September. more
WW1 Show: The Hart Voices are to be on stage in the hit show Keep the Home Fires Burning when it is shown at the Camberley Theatre on November 8th. more
9 Aug
Cheers: More than 900 people drank 450 gallons of beer and cider as the Fleet Lions 12th beer festival was declared a success. £3,000 was raised for charity
Pond App: Fleet Pond has launched a free interactive App in partnership with Barclaycard and Fleet Pond Society. more
Pubs 20th: The Prince Arthur pub has celebrated its 20th anniversary with a week long birthday beer festival.
4 Aug
Woman 'touched inappropriately': A man has grabbed a woman at night in Fleet. The incident happened on Sunday just after midnight in Reading Road South between Longmead and Basingbourne Roads. He grabbed the woman from behind over her upper body and touched her inappropriately over her clothing, according to Hampshire Constabulary. The woman, who was not hurt, struggled free and the man ran off when someone walked passed. He is believed to be white, in his 40s, between 5'7" and 6' tall, of large build. He had strawberry blonde hair and wore a green shirt, dark coloured Gillet in blue or black with dark coloured shorts. Ring police on 101 quoting reference 44180286440 or alternatively ring Crimestoppers anonymously on 0800 555 111 if you can help.
Fatal Accident: Jakirul Jakir died when he lost control of his car when leaving a Starbucks at the M3 Fleet service station. He misjudged a bend on a slip Rd and hit a tree.
Fleet is the Best: Around 40 business reps gathered at Fleet's Customer Service Awards ranked Fleet first in giving the best standards of service with an overall average score of 90%. The overall winner was Captured Moment.
3,000 Trek: Scout leader Rob Harbourne is hiking the 3,000 mile Pacific Crest trail from Mexico to Canada to raise funds for the 1st Crookham Scout Group. You can keep track of his progress by clicking here
28 July
Missing Man Found Dead: The body of Christopher Wade has been found in Farnborough woodland two weeks after he went missing. He was last seen alive in Elvetham Place in Fleet.

Tweseldown Show: Hundreds of local people chose to watch the Farnborough Air Show from Tweseldown paying just £10 to park and view the show from the hill. View from the Hill >>>>>>
New President: John Gibbons has been elected as the new president of the Fleet Rotary Club for the coming year. more
Shuker Misses Out: Fleet's Lucy Shuker played her first wheelchair doubles grand slam final for years at Wimbledon with partner Sabine Ellerbrook but lost 6-1 6-1 to the worlds top two ranked singles players.
17 July
Missing Man: Christopher Wade (34) has gone missing from the Farnborough and Fleet areas. He left Elvetham Place in Fleet at about 8.25am yesterday
(Friday 13 July) and his last known location was in Pinewood Park, Farnborough, where he left his vehicle.He may be in Hawley Woods. Christopher is White with a fair complexion and brown cropped haoir. He was last seen wearing a grey t-shirt with 'number one handyman' written in yellow on the back, navy-blue jogging shorts and grey nike trainers with a red tick logo. If you have any information please contact us on 101, quoting reference number 44180264500.
Christopher >>>>>>>
12 July
Warning: Police have issued a warning that pickpockets are operating in Fleet and are particularly targeting elderly people. more
Fete Success: Hundreds of people attended the Zebon Copse Residence Association's 25 summer fete on Sunday.
Hollywood Carnival: Fleet's 63rd carnival was celebrated over the weekend with thousands of people flocking to the streets of Fleet to cheer the procession which had the theme "Holywood Heroes". There was a weekend of entertainment and attraction at Calthorpe Park. procession video
Fleet Town Concede Defeat: Fleet Town FC have avoided a heavy fine after deciding not to opt to drop two levels, and have accepted their enforced switch from the Isthmian League to the Southern League which will cost them thousands of pounds in expenses. They are looking for help from local businesses and the local community.
Local Plan: Hart District Council Local Development Plan blueprint has been submitted to the Secretary of State. more
4 July
FC Loses Appeal: Fleet Town FC has lost its appeal against being switched to the Southern Leagues West Division which entails travel costs of £10,000 per year . Town secretary Richard Whittington said "What matters now is to make sure the club remains solvent and continue their existence , having been around
since 1890.
Fleet Weather: Fleet Town was shown on the National Weather forecast on Wednesday 4th July
27 June
Woman Raped: Two men have bee arrested after a woman in her twenties was raped in woodland between Beacon Hill Rd, Aldershot Rd and Fleet Rd between 00.20 and 01.00 BST on Sunday. A 32-year old man and a 23 year old man, both from Aldershot, have been arrested on suspicion.
Food Success: Fleet's 5th food festival has been hailed as a success with thousands of people turning out to feast on the many delights on show. This was the biggest festival yet with supercars on the Saturday and an artisan craft show on Sunday. video of 2014 festival
Fleet FC Crisis: Fleet Town FC have been told by the FA that they must switch to the West Division of the Southern League. They are to appeal this decision because of the extreme increase in travel costs of around £10,000, and supporter support that would result from the move. If the appeal is unsuccessful the club would have to drop two levels and lose their step 4 status.
New Plans: Revised plans to build a new flagship centre to replace the Harlington Centre have been submitted to Fleet Town Council. more
20 June
Race for Life: Staff and students at St Nicholas School have raised more than £1,000 for Cancer Research UK during a 5k Race for Life on Thursday.
Elvetham Chase: Wates Developments Ltd have appealed against the rejection by Hart District Council of plans to build 700 homes in Elvetham Heath Chase. more
Decision Not to be Changed: Hampshire County Council have decided not to change their decision to cancel the free School Bus service from Sep 2019 which runs between Fleet Infants and Velmead Schools in spite of protests from families living in Ancells Park Estate. more
Well Done Girls: Fleet Town Girls u13's football team have won the Surrey Girl's League Division Two having won each of their 18 games scoring 63 goals.
16 June
Bungalow Fire: A 92 year old man was rescued by firemen and taken to hospital when his bungalow in Moreton Close, Church Crookham caught fire. He suffered smoke inhalation and his condition was not known. No-one else was injured. The cause of the blaze is unknown.
June 13
50 Years Old: Fleet Choral Society has celebrated its 50th anniversary with a celebratory concert at St Andrews Garrison Church in Aldershot. Founder member 96 year old Len Waller, 96, cut a birthday cake. more
6 June
Elvetham Chase Estate: Wates Develpments have appealed and the application will now be examined by a government planning inspector during a four-hour public inquiry. more
May 30
Best Chef: Year 10 student Kitty Grosse from St Nicholas School has been crowned one of the best young chefs in the country by winning the Chef of the Year National Final held at the Abraham Darby Academy in Telford.

May 27
Supermarket Death: A man, who collapsed at Sainsbury's in Fleet Rd shortly after 8am on May 26 has died in Frimley Park hospital.
23 May
Cycle Challenge: Fleet Cycle has raised £6,000 in its first annual Fleet Flyer Charity Cycling Challenge for Transplant Sport and the Berkshire Cancer Centre Charity Fund. The youngest rider to complete the 54 mile course was 14 year old Dom Whibley. more
Lucy Just Fails: Fleet's Lucy Shuker and her partner Aniek van Koot lost 6-1, 3-6, 2-6 in the final of the Japanese Open Tennis. Lucy also lost 6-4, 3-6, 2-6 in the singles quarter finals.
New Managers: Fleet FC has appointed new managers Simon Haughney and Martin Grey after losing Steve Dormer and Andy Blunt who had stepped down. more
Hockey Silverware: Fleet & Ewshot Hockey Club had success in the 2017/18 season with all seven senior teams finishing strongly. more
16 May
Bus to be Scrapped: The school bus which runs to Velmead Junior and Fleet Infant schools from Ancells Park is due to be scrapped by Hampshire County Council from Sep 19 2018. Parents are concerned on a number of counts and are to hold a walking protest from Ancells to the schools.
Cycle Event: Fleet Lions Motorcycle and Concours on May day has raised more than £2,000. 2015 video
9 May
Oldest Female Wing Walker: 91 year old Norma Howard, from Fleet has raised around £2,000 for Dementia UK. Mrs Howard was attached to the top wing of a vintage bi-plane before flying to a height of 500ft (152m). She stated that she was very relieved and invigorated after landing in Cirenchester.
Fatal Accident: A 43 year old man was struck and died in a crash involving two cars, a Ford Focus and Peugeot Partner Tepee, on Beacon Hill Rd on 7th May shortly before 2 pm. No one else was hurt. Police are appealing for witnesses. Phone 101 if you can help.
Rubbish: A new 8 year contract between Hart District Council and Serco for household waste and collection has been announced and will take affect in October.
2 May
Hart Council Election Results: Crookham East - Gill Butler of the CCU held her seat with Conservative Debbie Moss in second place and Labour's Ruth Williams third. Crookham West - Peter Collings took the seat for CCU with Conservative Chris Simmons second and Labour's Alex Thomas third.
Fleet East - Conservative Sharyn Wheale held on to her seat despite a gallant effort by Peter Wildsmith who was only 93 votes behind for the LibDem's with Labour's John Gawthorpe coming third.
Fleet Central - Alan Oliver of the CCU held on to win with Conservative Sebastian Gidley second followed by Labour's Harley Davies third.
Fleet West - produced the closest fight with CCU Ange Delaney winning by just five votes and Conservative John Bastin coming in second, Labours Mike Mellor came third. full results
Half Marathon: Around 1,900 runners completed this years re-scheduled Fleet Half Marathon originally cancelled due to heavy snow. 64 juniors took part in the first ever junior fun run. Robert Wood from the RAF won the men's race in a time of 1:09:36. The winner of the woman's race was Helen Cozens in a time of 1:21:53. Olly Webb from Crookham AC won the junior race in a time of 5:52
Last Game: Fleet Town FC lost their last game of the season on Saturday to finish a lowly nineteenth out of 22.
26 April
Attempted Burglary: There has been an attempted burglary in Tavistock Road, Fleet yesterday between 1525 and 1538. Police are looking for two males. One is Black, around 22 years old, slim build around 5'10 in height, clean shaven wearing a navy blue baseball cap with white logo on the front with a curved peak. Dark coloured long sleeve top and trousers, possibly variations of navy blue on top, and the other white with possibly short blonde hair with long sleeve dark coloured upper and lower clothing. Black rucksack that was black leather type material, square at the bottom and rounded at the top, it also had an extra strip of material around the upper part also black in colour. Phone 101 and use reference number 44180152624 if you have any information.
Fleet FC Vandalised: The tea bar at Fleet Town Football Clubs ground has been severely vandalised in the latest of a series of incidents. The club chairman claimed to have seen a youth on a bike at around 6pm on April 15th. If you have any information call 101 and state crime number 441080138439. more
19 April
Police issue CCTV Image: The police would like to speak to the man in the CCTV image about an incident at Sainsbury's Local in Aldershot Rd at around 5pm on 20 March.
If you recognise the man pictured, or have any information, call us on 101 quoting 44180104577, or call the charity Crimestoppers anonymously on 0800 555 111.
Theatre Go-Ahead: In spite of an outcry from local people objecting, Fleet Town Council have given the go-ahead to the construction of a modern complex with a multi-functional 350 seat theatre, on part of Gurkha Square. more
CCTV Image >>>>>
Local Contestant on TV: Matt Vaughan from Church Crookham will be on ITV's Change Your Tune on Sunday at 4pm. more
11 April
Chris Just fails to Gain Medal: Fleet's Chris Gregory and his partner Jake Sheaf failed in their bid to gain a bronze medal when they lost 2-0 to New Zealand at the Commonwealth Games.
Driver Named: Hampshire Police have named the 21 year old driver from Fleet who died after crashing his car into a tree near Hartley Wintney on April 5 as Jakirul Jakir who lived in Albert Street. If you have information related to this accident plaese call 101 quoting reference 886.
Good Travel News: SW Rail plans to maintain vital services to Fleet after a proposed change to the timetable threatened to reduce peak services.. MP Ranil Jayawardena had launched a petition to protect local services.
April 4
100 Year Buzz: Fleet and District Beekeepers Association has celebrated its 100 years anniversary with a special talk by committee member Graham Read. The group was formed on March 15th 1918 and now has over 150 members in the NE Hampshire area. more
New Sports Hall: Work on a new Calthorpe Park School Sports hall will start soon. The old leisure centre will be demolished and replaced by more parking and future school extensions.

23 Mar
Fleet Snow: Over the last weekend snow hit the Fleet area with around three inches falling on the town.

Fleet weather log Garden in Fleet>>>>>>>

22-Year-Old Man Arrested: A man has been arrested in connection with an incident in Durnsford Ave at around 2.30 on Thursday when a 67 year old woman and a three year old boy were approached by a man when out walking. The man shouted and then grabbed the boy. A member of the public came to assist and the man returned the child and ran away.
Marathon Called Off: The Fleet Half Marathon was called off after the organisers decided that the weather forecast for the day would cause a danger to runners. The race has been rescheduled for the 29 April.


Mar 14
Car Park Improvements: Church Rd car park is to be refurbished with work beginning on April 3rd. A new layout with smooth road surfaces, enhanced drainage, dedicated walkways, new drainage and planting. The cycling centre will be relocated. The car park will remain open during the works.
(fleethants comment - For goodness sake lets get rid of all the dangerous potholes before improving a car park which is OK as it is)
Chip Shop Robbery: Stuart James Howe has pleaded guilty to robbing and unlawful wounding and assault at Churchill's Fish and Chip shop on Jan 14 when appearing in Winchester Court. He was remanded in custody until sentencing on March 29.
Mar 7
12 Day Pub Festival: Up to 15 ales and 5 ciders will be available in Wetherspoon pubs throughout the local area. The Prince Arthur in Fleet Rd has beers available from a number of countries. The festival will run from March 14 to March 25. All beers and Ciders will cost £2.19 a pint and smaller samples will also be available.
LGC Awards: Hart District Council has been shortlisted in the national Local Government Chronicle Awards for the Best Service Delivery Model category.
High Sheriff Award: Angela Smallwood, a volunteer with Victim Support in Fleet, has been honoured by the High Sheriff of Hampshire at a community awards ceremony in Winchester in recognition of her contribution to the community.
Leisure Centre Visits: The new Hart Leisure Centre has had more than 451,000 visits since its opening in April 2017. That's more than three times as many visits as the old centre.
28 Feb
Residents Survey: Hart District Council have launched a survey to find out residents experiences of living near to or in the town centre. People can have their say on littering, graffiti, noise etc and how these issues can be resolved. Visit www.hart.gov.uk/fleet-town-centre-survey to take part.
Recruits Wanted: The Hampshire and Isle of Wight Army Cadet Force are looking for recruits from the age of 12 to 65 to join 4 Troop (Fleet and Church Crookham) of A Company based at the Old NAFFI Building in Quetta Park in Church Crookham. Vist www.armycadets.com for mote info.
22 Feb
Redfields Donation: Staff at Redfields Garden Centre have raised over £12,000 for the Phyllis Tuckwell Hospice. More than £9,000 was raised over Christmas 2017.
Bus Route Under Threat: The number 7 bus route, which serves to link Church Crookham and Fleet with Aldershot, Hartley Wintney and Reading is at risk of being withdrawn as it relies upon council subsidies to maintain its services according to the Buses in Fleet Group. more
School Buses Concern: Parents living in Ancells Farm estate are worried that they could lose free bus services for children as part of plans to make 1.5 million cuts by Hampshire County Council.
16 Feb
All Saints Teacher Dies: David Pritchard, who was the deputy head of All Saints School, has sadly passed away.
iTunes Scam: Hampshire Police are warning of fraudsters targeting vulnerable people in Fleet.. A number of them have been tricking victims into buying iTunes vouchers as a form of payment. The calls have often been from people claiming to be BT or payday loan providers.Officers say those targeted were persuaded to buy the vouchers at shops and relay the serial numbers to the fraudsters - who then sell them on.
7 Feb
Arson Attacks: On 8th February between 01:15 and 03:00 in the morning, bins within the Church Crookham area were subject to arson attacks. These bins were deliberately set on fire causing extensive damage to the bins and surrounding areas where they were left. If you saw or heard anything suspicious during the times stated above which you feel is linked or might be of use contact the police on 101 quoting reference number 44180051338.
Elvis Honoured: One of the longest Elvis tribute acts in the world has been honoured by Fleet Lions for his fundraising work. more
Fish Shop Robbery: Stuart James has been remanded as a suspect of robbing Churchill's Fish and Chips in Fleet Rd of £200 on Jan 14th.
31 Jan
Accident on M3: Two cars were involved in a collision near to the Fleet Services on Sat at around 7.15pm. Fire engines from Odiham, Hartley Wintney and Fleet were called to the scene. Five people were in involved in the crash. One person required further treatment.
Charity Boost: Members of Fleet Townswomen's Guild have presented a cheque of £2,000 to the Stepping Stones DS which helps families in Hampshire and Surrey. more
Hart Lottery: £10,000 has been raised in the first 6 months since the setup of the Hart Lottery. More than 450 supporters bought tickets to donate directly to a cause of their choice. The council hopes to raise £25,000 during its first year. more
Nominated for Cup: The Gulshan restaurant in Fleet Rd has been nominated for the Tiffin Cup competition to find the best South Asian restaurant in the country.
Weight Loss: Fleet resident Kamala Mehet has won £3,000 by losing 10% of her body fat coming third in Herblife's National Level 10 Challengers competition.
24 Jan
Choir Support: Hart Male Voice Choir has rec £1,000 from CALA Homes to support the choirs 2018 concerts programme.
Woman Named: The 78 year old woman who died after a crash in Gally Hill Rd (see 17 Jan below) has been named as Eileen Collis. Her family paying tribute said "Eileen was an active member of the local community who will be sadly missed by all who knew her. Anyone with informational is asked to call the police on 101 quoting 441800133371.
Snake Death Verdict: A verdict of misadventure has been recorded by Basingstoke coroner Andrew Bradley with regard to the death of Daniel Brandon by asphyxiation when his pet snake Tiny coiled round him at his home in Church Crookham.
17 Jan
Crookham School Improvements: Proposals for Church Crookham Junior school include an extension, which will provide two new classrooms, further teaching and group working spaces, new toilets and a two storey link between the main buildings. There will also be outdoor improvements, such as increased parking, and improved access and security. The schools capacity will be increased from 480 to 600 pupils. Work is expected to start during summer 2018 and complete during spring 2019. more
Woman dies after Car Crash: A 78 year old woman has died in Frimley Park Hospital after a crash in Gally Hill Rd in Church Crookham. She was driving a blue Nissan Mistral and was taken to hospital with life threatening injuries.
Fish and Chip Shop Attack: A shop worker injured his hand during a knifepoint robbery at Churchills's Fish and Chips in Fleet Rd. A man entered the shop and threatened staff with a knife while demanding cash from the till which was handed over. Enquiries are ongoing. If you can help call the police on 101 quoting ref 44180017641.
Fleet Half Marathon: Entries to the 2018 Fleet Half Marathon are now opn and filling up quickly. New this year will be junior one-mile fun run. Entries are made via the website www.fleethalfmarathon.com Get them in now!
Christmas Collections: Fleet and Hart Lions raised £4,872.03 in house to house collections and collections at Morrisons and the Hart shopping centre raised another £2,284.89. The Rotary Club of Hart raised £10,037 with Father Christmas travelling the streets of Hartley Wintney, Yateley, Eversley, Frogmore, Blackwater and Hawley. Collections were also made at Morrison's store in Fleet and Waitrose in Yateley and the High Street in Hartley Wintney.
Award for Margaret: Fleet resident Margaret McCrirrick has received a British Citizen Award for her services to volunteering and charitable giving.
Hart Foodbank Thriving: During last year volunteers at the Hart Foodbank located in the Fleet Methodist Church distributed 959 emergency food parcels including 313 to children. 150 food parcels were given out during Christmas. website
Jan 10
Library Donation: Fleet's CV Library has donated 140 gifts to children and elderly patients at Frimley Park Hospital.
Fleet Pond Improvements: Fleet Pond Restoration programme, which began in 2012, has resulted in birds flocking back to the pond. Water clarity has improved, new pathways provided and carved picnic benches built. Also two pond dipping platforms have been installed, 11 new bench seats provided and a new viewing platform built. more pond video
Plan Approved: Councillors have finally approved Hart's draft Local Plan for consultation. more
Jan 3
Poor Resurfacing: Residents in Haywood Drive and Durnsford Ave have complained to Hampshire County Council regarding the resurfacing of pavements complaining that they were poorly re-laid and could be unsafe for children riding their bikes and the elderly. . A separate inspection will be carried out to confirm that the work has met the Councils specifications.
2017
27 Dec
The Mummers: Crookham Mummers have raised £635 from the re-enacting of their traditional play on Boxing Day The play has been performed by Mummers throughout the country since the mid to late 18th century. The play was enacted at four venues: The Exchequer, The Spice Merchant, and the Crescent Green pubs in Crookham Village as well as the Queens Head in Dogmersfield. Of the performers, Jim Goodsell has performed since 1996, and this year marked the first appearance of his son Rudy. Shaun Cotter first appeared in 1978 and Richard Farmer in 1980. Mike Dommett started in 1981 and Tom Dommett since 1982. video
19 Dec
Top Place To Live in the UK: A new study has found that, yet again, Hart is the best place to live in the whole of the UK. This is the 5th time in recent years that the district has come out on top. The Halifax study covered factors such as life expectancy, earnings, employment and crime. 97% of locals are in good or fairly good health. They enjoy 32.5 hours a week sun compared to the national average of 29.7. The average house price is £419,000.

12 Dec
Fleet's Screwfix: A new Screwfix store has opened at 127 Albert Street in Fleet.
Dukes Award: 26 Year old Scout Robin Primble from Church Crookham has been awarded Gold in The Duke of Edinburgh's Awards Scheme.
Police Crackdown: Fleet Town Centre will be policed by extra patrols around Christmas to try to prevent drunks from being a public nuisance.

6 Dec
Free Haircut: To support vital work being carried out in Mombasa by charity Glad's House Hart Barber Shop is using its skills to raise money. On Mon 22 Jan, anyone happy to make a donation to the charity will be given a free haircut at the barbers in Hart Shopping Centre. more
Fleet Festivities: Around 20,000 people joined the fun at this years Fleet Festivities. There were more than 100 stalls plus various other attractions. The lights were switched on at 6.30pm by Father Christmas and the cast of this years Fleet panto at the Harlington Centre.
Speedster Selected: Fleet's Toby Case a 15 year odd ski tracer has been reselected for the England under16 alpine ski squad. Toby trains at the Aldershot Ski Race Club.
29 Nov
Fleet Town FC Walk Out: Manager Steve Dormer said had never seen anything like it as Southern League opponents Bedford Town, with less than an hour before the kick-off, were unable to get a team together. Steve is determined that the game should not be replayed after travelling over 80 miles just for the game to be cancelled.
22 Nov
Blindfold Walk: Fleet Lions organised a blindfold walk in Fleet's Hart shopping centre led by their new mascot. Club members handed out leaflets asking people with concerns regarding their vision to seek a sight test.
Morris Dancing for Downs: Fleet Morris dancers have raised £276 during the year for Stepping Stones DS which operates in Hampshire. more
Co-op Rammed: A vehicle was used in an attempt to smash through the Co-op in The Verne. The attempt was unsuccessful and only resulted in the shuttering being bent and buckled. An investigation by the police is under way.
14 Nov
Elvetham Rd Burglary: Police are investigating a burglary in the Elvetham Road area. It occurred between 1100 on the 13th and 1800 on the 14th of November. Unknown persons gained entry to a garage but nothing was taken. If you have any information please phone 101 quoting 44170444295.
CPR Saviour: Fleet resident and West Ham Supporter Ian Pearse sprang into action on seeing Ian Perry a fellow supporter collapse outside Wembley Stadium. He realised that Mr. Perry had suffered a cardiac arrest and began CPR until the emergency services arrived. Mr. Perry later recovered at Wembley's medical centre at the stadium.
Honour for Former Councillor: Fleet's former county councillor Sharyn Wheale has been awarded the title of Hon Alderman as recognition for her years of service to the people of Hampshire.
Remember the Dead: A small group of around 50 people gathered round the Fleet Memorial to remember Armistice Day and the thousands of people that have died in wars and conflicts since the start of World War 1. more
7 Nov
1 Nov
Lions Project: Project Wenceslas has been launched by Fleet Lions to ask people to forgo their Winter Fuel Allowance to help a local family that is suffering from poverty. more
26 Oct
New Mast: Vodafone have erected a telecom mast at the junction of Velmead Rd and Norris Hill Rd.
Indian Celebration: Fleet Indian Community celebrated Diwali in style with lots of lights and a spectacular fireworks display. Children and adults joined together as they danced to the latest hits from Bollywood at Court Moor School.
Freeview Help: Fleet's residents suffering from interference to their TV's due to fourth generation 4G communications being switched on in Fleet can get help from at800, a company that offers free support. If you are experiencing new interference call 08081313800 or visit www.at800.tv
19 Oct
Fleet at Number 16: Fleet Town has been named the 16th best place to live in Britain. It was stated to have a warm semi-rural feel surrounded by 84 square miles of green wooded landscape as well as the largest freshwater lake in Hampshire. Waterford's state that "Parents love the town because of its clean air and fantastic schools."
Knife Robbery: A teenager was robbed at the taxi rank near the junction of Victoria Rd and Fleet Rd on Sunday morning between 2.50 and 3.10 am when two men threatened him with a knife and stole his mobile phone. He received minor injuries but was not taken to hospital for treatment.
Top Swimming Award: Ros Einchcomb, who works for Everyone Active at the Hart Leisure Centre, has been named Teacher of the Year at the Swim England South East Regional Awards.
Calthorpe Park Gets Better: New bollards, 6 benches alongside the tennis court and 6 benches inside the tennis courts are among improvements in Calthorpe Park. Also installed are new bike railings and two new car parking spaces next to the courts.

12 Oct
P40: Comedian Simon Brodkin, who recently presented PM Teresa May with a P45 at the Tory Party conference, will appear at the Harlington on Fri October 27 as his other self Lee Nelson. more
Grove Farm Gets Go-ahead: A resubmitted application by developer Berkeley Homes to build 423 homes on fields at Grove Farm and Netherhouse Copse between Fleet and Church Crookham, has been given granted outline planning permission by Hart Council.
Volunteer Award: Fleet grandmother Irene Rich has been presented with the Desmond Wilcox Volunteer of the Year award at the Specsavers Hearing Dogs Awards held in London.
6 Oct
New Drama Group: Claire and Edward Hersey have set up a new drama group based in Fleet. The group wants to use drama as a creative outlet with young people to make them feel good and happy with themselves. more
Car Park Improvements: Work on the first stage of resurfacing and improving Church Rd car park has started. Drainage improvements are included in the work.
Princes Beer: The Prince Arthur pub in Fleet Rd is listed in CAMRA's Good Beer Guide for 2018 published last September. The Prince Arthur has been in CAMRA's Good Beer Guide for the last 5 consecutive years (2014 to 2018). On the 21st July 2018 the Prince Arthur will celebrate 20 years since the pub first opened. buy the book
28 Sep
No Smoking in Parks: Along with Fleet Town Council, Hart District Council are launching a smoke-free play parks scheme.
New Pond Jetty: A brand new, high tech floating T-jetty has been unveiled at Fleet Pond.
Food Bank Award: Fleet's Hart Foodbank has been awarded £250 from Taylor Wimpey South Thames. The Foodbank is a project run by Churches Together and part of the Trussell Trust Christian Charity. more
Pay Later: Parking ticket machines introduced in June in Gurkha Sq and Church Rd car parks by Hart Council have been deemed a success after feedback from residents. The new machines will now be used throughout the area. One useful function of the new machines is the ability to check on arrival and pay before you leave.

Foodbank Award: Hart Foodbank has been awarded £250 by Taylor Wimpey South Thames from the companies donation box scheme.
Inquiry into Baby Death: Graeme and Anne Dixon's daughter Elizabeth who was born prematurely at Frimley Park Hospital in 2000 and was left with permanent brain damage after her high blood pressure was untreated for 15 days. She died at home just before her 1st birthday when her tube was not maintained during a shift by a newly qualified agency nurse.
21 Sep

Python Death: Dan Branded, who lived in Church Crookham, has been found dead at his home. Dan was obsessed with snakes and all wildlife. It is thought that a python snake found in his room could have caused his death by asphystication.A full hearing is to take place at the Basingstoke coroners court on 22 Nov.
fundraising for wildlife
Xmas Chef Wanted: A chef is required to volunteer to cook a Christmas lunch for around 70 lonely people. The lunch will take place in the Harlington Centre. Last years event was a great success but the cook is unable to do the cooking again this year. If you can help phone 01252 625246 or email charlotte.benham@fleet-tc.gov.uk
Shed Award: Church Crookham and Fleet Men's Shed has been awarded £3,000 from the VINCI UK Foundation. more
Chilli Day: Fleet's first Chili fiesta has been held at The Views. It was well attended with all profits going to charity. video
14 Sep
Hart Lottery: The winner of the first Hart lottery was Helen Newman after the draw was made from 635 tickets which were sold. more

New Leader: The new leader for Hart District Council is LibDem David Neighbour. Gerry Crisp is the new Chairman.

<<< David Neighbour Gerry Crisp >>>
7 Sep
Missing Man Found: Police have confirmed that a 28 year old man from Church Crookham who had been reported missing has been found safely. The search fpr Brian Turner began on Tuesday morning after the police launched an appeal because of concerns regarding his welfare. Hampshire Constabulary has thanked all those who helped in the search.
Staff Raise £3,500: Redfield Garden Centre staff have raised £3,500 for the Phillys Tuckwell Hospice through a variety of events. The hospice has been their charity of the year.
Green Awards: Both Elvetham Heath Nature Reserve and Fleet Pond have been awarded Green Flag Awards. This is an International recognition that a green space offers the highest possible environmental standards, is well maintained and has excellent visitor facilities.
29 Aug
M3 Services Fire: A car has burst into flames at the Fleet Services station. Fire fighters put the fire out after smoke filled the car park. Nobody was hurt.
Heard the Latest: A new NHS hearing aid service is to be available for people with hearing aids at The Church on the Heath at Elvetham Heath. Sessions are on the second Wednesday of each month between 11.45am and 1.30pm starting from Sep 13th. Just turn up bringing your own battery book and hearing aid. For more info phone 01252 810852.
New Pub Opens: The Spice Merchant, formely The Black Horse, has opened in Church Crookham. It is a traditional warm, friendly village pub but has a laid-back, bohemian feel offered to stimulate the senses and offer a new pub experience. facebook page
GCSE's Calthorpe Park: 10% of students achieved the new grade 9 in English. Results in the arts, languages and religion were particularly good. The head teachers said the good results reflected the hard work put in by both students and staff.
GCSE'S Court Moor: A high proportion gained a standard pass in English and Maths. 40% of the grades were equivalent or above the A/A* levels. 94% of students received a C or above in languages and 88% a C or above in science.
Diesel Leek Causes Chaos: A diesel leak from a coach thought to have started at junction 7 of the M3 northbound led to the closing of all 5 junctions between junction 9 (Newbury) and 4A (Fleet) on Sunday evening after a number of of collisions.
School Production a Success: The story of Billy Elliot, brought to life by Calthorpe Parks School's annual production, brought standing ovations from an audience of about 1,100 people over 4 nights. Billy was played by year 9 pupil Ross Davidson.
17 Aug
Women's Footie: Everyone Active is providing Woman's Walking Football sessions on the new 3G outdoor pitch at the Hart Leisure Centre in Fleet. Sessions run from 7 to 8pm on Thursdays. email hartinfo@everyoneactive.com for more info.
Apply Now: There will be no "On The Day" entries for this years Fleet and Crookham 10k race. If you want to take part ensure that you enter as soon as possible. The race takes place on Sunday Oct 22 at 10pm. more
10 Aug
Tax Fraud: Church Crookham landlord Richard Fuller has been jailed for property tax fraud worth more than £150,000 for not declaring Capital Gains Tax. He was jailed for 2years and three months.
Football Club Vandalized: Thousands of pound worth of damage has occured over the last 6 months due to vandals smashing up Fleet Football Club's ground. Doors and windows have been smashed, electrical cables pulled up and sprinklers turned on in the stands.
Fleet Services Crash: Fire crews were called when a car crashed into a barrier close to Fleet Services. A lane was closed for some time. No one was seriously injured.

3 Aug
Ex Pat Dies: Jack James Grimshaw who was a prominent member of the community in Fleet and was associated with All Saints School, a Governor for Calthorpe Park School and stood as an independent Councilor for Hart District around 1973 passed away suddenly on 28th July 2017. more
High Street Fire: A fire broke out at a dry cleaning shop in Fleet Rd on Thursday morning. Fire engines from Rushmore were called at around 7.30am when smoke was noticed coming out of the building. An entry was forced and a laundry bin fire was extinguished. No-one was hurt.
Pond Award: Colin Gray, who has been chairman of Fleet Pond for a number of years, has been awarded with the Green Flag Volunteer of the Year award. The award recognises the dedication shown by volunteers in improving parks and green spaces throughout the UK.
(comment: Well Done Colin, this is well earned)
M3 Works Finished: The conversion of the M3 to a Smart Motorway has finally finished. Motorists can now travel at 70 MPH again but be careful there is full CCTV installed which can detect traffic speeds at all times.
Care Home Still Inadequate: Beacon House, which was rated "inadequate" last year and placed in special measures, has been given another "inadequate" rating after an inspection in May. The House is to be kept under review by the Commissions watchdog.

July 27
M3 Crash: An air ambulance was called to a serious accident on the M3 on 27th July between the J4A junction and the Fleet Services on the southbound side. A motorbike and a car were involved. A man was seriously injured.
July 21
Spirit of Hampshire: Fleet Flower Club had over 100 visitors to the Crookham Memorial Hall at an exhibition inspired by the 200th anniversary of Jane Austins's death. more
Love Parks Week: Zebon Copse Residents Association has joined Love Parks Week, Britains largest celebration of valuable spaces.
14 July
Car Overturns: A car has overturned landing upside down on its roof in Albert Street. The accident happened at around 6.20pm on Monday 10 July. No one was hurt.
Fleet Coach Sex Abuse: Fleet Town FC coach Bob Wiggins will appear at West Hampshire magistrates court this month. He is charged with 65 counts of non-recent sexual abuse against boys.
Coffee Morning for Over 60's: The MHA Hart & Rushmoor Live at Home Scheme will be launching their first Chit-Chat Coffee Morning on Tuesday 25th July at Willis Hall Sandy Lane, Church Crookham, Fleet GU52 from 10.30am – 11.45am. The coffee morning will give our new members a chance to learn more about the Live at Home Scheme and forthcoming social activities for vulnerable people over the age of 60 living in the Hart & Rushmoor locality. more
M3 Works Linger On: The "Smart M3 roadwork's are set to continue until the end of July, plus a short period of commissioning, until the disruptions finally come to an end.
Algae Problems: Hart District Councils countryside team have warned signs of Blue Green algae have been spotted at Fleet Pond. The Algae can be dangerous to animals and people.
New Lions President: James Powell has replaced former Fleet Lions president for the year 2017/18. James has lived in Fleet for 24 years and was a Scout leader before joining the Lions.

7 July:
4,500 Calorie Meal: Kate Ovens, originally from Fleet, has eaten nearly a foot of cheeseburgers which weighed 70oz. It included 58oz of beef and 22 slices of cheese. Kate failed to eat the last 10oz. She now lives in London and takes on eating challenges every couple of weeks.

Bands Charity Support: Local Fleet group Champagne at the Blitz surprised patients at the Orchard Dementia Centre in Chertsey by turning up and singing classics from the 40's and 50's bringing back memories from the past which can transport the patients back to the time they first heard the songs which is important for Dementia patents. Champagne at the Blitz >>>
Sex Charge: A 36 year old man from Fleet has been arrested on suspicion of sexual activity with a child.
Church Crookham Car Accident: A woman ws taken to hospital after being involved in a car accident in Church Crookham. She sustained injuries to her head and shoulders and was taken to Frimley Park hospital for further treatment. Local air ambulance, police and ambulance services attended the scene.

28 June
Accidental Death Inquest: Mark Baldwin, who went missing in May whilst jogging alongside the Basingstoke Canal and was later found dead in the Canal could have died from arrhythmia, a condition which affects the heartbeat, after slipping into the cold water of the canal.
Lost Jobs: Vetru, a British-based luxury phone maker based in Church Crookham with a staff of 178, which made its name selling £40,000 smartphones decked out in alligator leather and titanium and fitted with sapphire screens, has applied to the courts to be placed in administration after running out of money to pay staff and suppliers.
Talented Pupils: St Nicholas School pupils have been presented with 23 Certificates at differing levels in the Rotary Young Writer Competition.
June 21
Lots of Dough: Children at Bright Horizons Elvetham Heath Day Nursery and Preschool in Fleet, Hampshire recently celebrated International Dough Disco Day. The children dressed up in their favourite disco attire as they danced to themed music. They were tasked with manipulating play dough to the rhythm of the disco music.
Burglary: On the 15th June in the middle of the afternoon, around 13:15-15:00, a property in the area of Leawood Road was subject to a dwelling burglary. Luckily the person/s involved were unsuccessfull. If you saw or heard anything suspicious on that date or during that time in the area then please don't hesitate to contact 101 quoting 44170228021.

June 14
General Election: Conservative MP Ranil Jayawardene took the NE Hants constituency by an increased majority with 37,754 votes. Fleet's Alan "Howling" Laud Hope received 119 voters standing against Teresa May alongside 12 other candidates. NE Hants Full Results
Local Radio Boost: The introduction of a Local Radio station in Fleet has taken two steps forward with a donation of £500 from the Fleet Lions and £250 from local community website www.fleethants.com more
Pond Dipping: Around 1,000 people went to Fleet Pond to take part in Hart Council's Wildlife Day. Activities included craft shows, chainsaw carving., pond dipping, bird ringing, bug hunting, badge making and finger puppets. A new T-jetty was officially opened.
June 7
Nearly Finished: The £150 million Smart Motorway improvements to the M3 motorway are due to be completed by the end of the month. (Fleethants Comment: Halleluiah)
June 1
Morrison's Fined: Fleet's Morrison's Supermarket has been fined £55,000 for selling mouldy food, poor temperature control of high risk food and staff
wearing dirty protective clothing. The fine was reduced from £90,000 due to an early guilty plea. Mould >>>
Food Festival: In spite of some bad late weather the 4th Fleet Food Festival has been declared a success with about 5,000 visitors enjoying great food and lots of drink. Festival Video

Save Our School:Ancells Farm Community Pre-school needs six new children to enroll by 15th June to remain open due to an unprecedented number of children leaving the area. Phone 07923477904 if you need childcare.
May 25
Library Re-Opens: After 4 months of refurbishment, since closing on January 30th 2007, refurbishments have been completed on both floors at Fleet Library. A new self-service facility for book borrowing has also been installed.
New Manager: Fleet Town FC has named Steve Dormer as its new manager. Steve is a former manager of Guildford City. Fleet FC finished 14th in last seasons EvoStik Southern League Division One Central.
Hart Triathlon: More than 450 people entered this years Hart Sprint Triathlon. Starting at the new Hart Leisure Centre they swam 400 meters, rode a bike for 20k and finished with a Cross Country Run. First home was Peter Campbell in 57 minutes and 31 seconds, a new course record. Sue Parker was the fastest woman at just over 66 minutes. Ida Burrows was the fastest junior female and Daniel Cooke fastest junior male.
May 18
Runner Found Dead: A Fleet father's body has been recovered from the Basingstoke Canal near Reading Rd Wharf after he had been reported missing. Mark Baldwin was last seen on Sunday May 14th early in the morning when he went out for a run from his home in Kenilworth Rd. A police helicopter was used for two days during the search£200,000 Claim: Maria Morgan-Frodsham is suing Hart Council after being crushed by a falling tree whilst she was taking her two dogs for a walk arounf Fleet Pond. High winds brought down a 60-foot Scots Pine, which hit her in the back of the neck pinning her to the ground. Her two dogs alerted passing runners
Hockney Fans: Year 8 pupils from St Nicholas School have been to the David Hockney exhibition at the Tate Britain in London. They have been studying Hockney in their art lessons.
May 10
Cat Attacked: A cat has been killed and mutilated in Church Crookham. The report from the South Norwood Animal Rescue and Liberty stated that this could be the work of a UK cat killer as the cat bears signature injuries for the cat killer. The incident is being investigated under Operation Takahe - the Metropolitan Police codename for the UK cat killer.
Twickenham Madness: Alexander Farrell from Fleet joined two other teenagers to break into Twickenham Stadium and spend hours climbing on the roof and running round the pitch. The police made two arrests after arriving at around 6am.

>>>>>>>> Roof Walker
May 3
Lions Bike Success: This years 34th Fleet Lions classic bike rally was attended by 180 bikes and has raised around £2,000 for charity. It was held at The Keys, Elvetham Heath. 2015 rally video
Hartland Park Development: Around 40 local residents have lodged complaints against the Hartland Park plans to build up to 1500 new houses. more
Appeal Turned Down: An appeal by Nazanin-Zaghari Ratcliffe, wife of Fleet resident Richard Ratcliffe, who has been jailed in Iran for allegedly plotting to topple the government has lost the final stage of her appeal.
April 26
Jurassic Hartland Park: Filming of the new Jurassic World 2 film has started at the Hartland Park site were a large set and base camp has been set up.
African Balls: Tennis balls from Avondale Tennis Club have been transported and distributed to children in Gambia by Fleet's All Saints Junior School. The children were so excited they danced with joy.
April 19
Fleet Services Plans: Welcome Break has submitted plans to completely demolish and rebuild the fire hit M3 services. Hart District Council is considering the plans.. more
Denis Cassidy Dies: Fleet resident Denis Cassidy, who has been described as one of the best journalists of his generation, has died surrounded by his family at Frimley Park Hospital. He was 81 years old. Denis ran a news agency which covered the Fleet area for many years. The funeral took place at the Our Lady's Church in Kings Road.
Paint Fleet Blue: The Paint Fleet Blue campaign featuring local businesses has raised £11,000 for prostrate cancer screening.
Tennis Champs: Fleet A's tennis team has won the Aldershot League Two title.
Falkners Arms Listed: The Fleet and Church Crookham Society and the Surrey/Hants Borders Branch of the Campaign for Real Ale have been successful in their application to Hart District Council to get the Falkners Arms listed as an Asset of Community Value. This is the 5th Fleet pub to be listed in the last 2 years.
April 12
Holiday Out: Hart Council have rejected an appeal from Zibdawn Associates to build a four storey 71 bed roomed Holiday Inn hotel directly opposite the Prince Arthur pub in the Fleet Town Centre.
Carnival Royalty: This years Fleet Carnival princess is Kathryn Hopper from Heatherside Junior School. Her flower girls are Molly Hatch from Heatherside Infant School and Bonnie Collins from Tweseldown Infant School. The Carnival prince is Arthur Marshall.
The Lights Went Out: Harts new £23 million leisure, centre opened last Monday, was evacuated a week later because of the lights failing. Emergency lighting was used to get everyone out of the building.
Deportation Threat: A Fleet teenager, Walid Durani, is fighting deportation back to Afghanistan now he has reached the age of 18 years old. Walid's father was beheaded by the Taliban. A JustGiving page has been set up to help the successful apprentice builder to stay in the UK. full story
April 5
Sharyn Stands Down: Sharyn Wheale is standing down as from the County Council elections this May. She has been a Hart District Councillor for 30 years and spent the last 12 years as Fleet's County Councillor. She has had health problems for a number of years. Sharyn has been responsible for many many improvemnts in Fleet, notably the complete refurbishment of the paving in Fleet High Street.
Fleethants Comment: Sharyn has served the people of Fleet with exceptional energy and commitment and fleethants.com salutes her and wishes her every success in her retirement.
The End of SW Trains: First MTR South Western Trains Ltd will take over from SW Trains contractor Stagecoach in the August. The company is a 70-30 joint operation between FirstGroup plc and Hong Kong firm MTR Corporation Ltd.
New Hart Leisure Centre Opens: Alex Dansen and Rebecca Adlington helped the opening of the new 23 million pound Hart Leisure Centre in Hitchens Lane. Hart District Chairman Tim Southern cut the ribbon at 10am on Saturday morning to start the proceedings. The centre is run by Everyone Active. more and video
No More Future: Community group Fleet Future have disbanded after three years having achieved its objectives and passed on responsibilities to other newly formed groups. They started the Fleet Town Plan, Fleet Fashion Show, Food Festival and developed the idea for the Fleet Film Club.
Mar 29
New Pumping Station: A new sewer pumping station at Hitchens Lane has been built to replace the existing one. The new station will have the capacity to handle any future developments in the area. The houses in Hitchins Lane have suffered a number of flooding incidents during the past 10 years. The work has cost £11 million.

Mar 22
Successful Marathon: Thousands of runners turned out for the Fleet half marathon supported by an equal number of supporters. The RAF's Michael Kallenburg came first in the men's race. He has now won the race three times running but this is his fastest time. Lesley Locks from Hart Road Runners won the woman's race.
Cattle Danger: Cows are straying on the Bourley Rd which runs between Aldershot and Church Crookham. Hampshire County Council are to look inro the problem. cattle in Fleet video
Fleet Services Back: Welcome Break has opened a temporary building to serve customers following the fire which devastated the area in December. video of fire
New Sports Centre: Calthorpe Park School is to get a new sports hall at a cost of 3.75 million pounds.
Electric Charging Arrives: Church Road car park is to have three rapid charge electric vehicle parking bays to allow drivers to top up whilst they shop. The facility will be launched on 25 March.
Its a Lottery: A Hart Lottery is being launched to provide funding for local charities and voluntary groups. It is to start in the early summer. more
Another Blow for Fleet FC: After 6 years as Fleet Town manager Craig Davies has quit. This follows fears that the club is in severe financial difficulties. Craig has gone to Winchester City.
BID: Fleet traders have voted to become a Business Improvement Area.
Mar 16
Investigation: An independent investigation is to take place into the death of Graeme and Anne Dixon's baby daughter Elizabeth who was born in 2000 at Frimley Park hospital. Elizabeth was born with brain damage and high blood pressure. She died at home just before her first birthday when a tube was not maintained.
Best Volunteer: Michael Thompson has been named Volunteer of the Year by the Fleet Pond Society. pond video
Fleet Town FC Could Go Under: The death of chairman Steve Cantle could mean that Fleet Town FC could be heavily in debt with a large hole in their accounts. Vice chairman Richard Whittington revealed that his side had not been paid since early Feb. Richard has asked for people to come forward and help the club. email rewhittington@viginmedia.com results
Mar 8
Fleet Town FC Tribute: Fleet's game against neigbours Farnborough, which was called off at Christmas after the death of Fleet Chairman Steve Cantle, has now been held as a tribute to Steve Cantle. The game ended in a 1-1 draw.
Action Day: Fleet Town Council is holding another Action Day to help tidy up Fleet and improve the appearance of the Town Centre from 9.30am to 12.30pm on Sat 20th May meeting at the Harlington Centre. If you are interested in taking part email benham@fleet-tc.gov.uk or phone 01252 622246. see previous Action Day video
Credit Card Fraud: Michael McKeon from Court Drive in Fleet has pleased guilty to a £3 million card debt purchase fraud. He was remanded on bail.
Mar 1
New Shop In Fleet: Poundlandworld has opened a new shop in Fleet next to McDonalds.
No Tax Increase: Fleet Town Council have announced a zero increase in Council tax for the year 2017-2018. The councils Annual Residents Meeting takes palace at the Harlington Centre on 28 March.
Council Meeting: The Annual Residents' Meeting of Fleet Town Council is to be held on Tuesday 28 March 2017 from 7.30pm at the Harlington Centre.
22 Feb
Jurassic World: The former Pyestock jet engine site now called Hartland Park may be used as sets for the new film Jurassic World 2 which should be released this summer. Large AF (Ancient Futures?) have been seen going up around the area.
Elvetham Chase: The proposed Elvetham Chase development of 700 new houses will no longer be part of the Hart District Development Plan.
Car Crash: Fleet fire crews were called to Aldershot Road after a three car crash which caused damage to a house. No one was injured when two cars collided and one of the vehicles hit a parked car.
Man-shed: A man's shed where people can meet to mend/make things sharing a range of tools and knowledge may be set up soon in Fleet or Church Crookham. more
Feb 16
Flats Protest: Developers Renaissance Retirement have come under attack regarding the development of a site called The Old Bailey in Branksomewood Rd. The development will consist of 14 two-bed retirement apartments is being described as looking like a glass windowed office block.
Car Blaze: The driver of a Ford Focus escaped injury when the engine of his car burst into fire on the A3013 Fleet Rd near the roundabout junction with Cove Rd.
9 Feb
Poundworld has arrived in Fleet: The old Iceland store next to McDonalds has been replaced by a new Poundworld Plus which will officially open on Thursday 9th Feb by the Hart District Council chairman Tim Southern.
BID: Fleet Business Forum has been working on a proposal to make Fleet a Business Improvement District which could gain additional funding of £750,000 over 5 years. A vote by Fleet businesses are due to vote on the proposal in March. more
2 Feb
Lucy's Hopes Dashed: Fleet's Lucy Shuker failed to reach the Australian Open woman's singles final after losing
6-3, 6-2. to second seed Yui Kamiji from Japan. Lucy then played in the doubles with partner Marjolein Buis but lost to top seeds Jiske Griffioen and Aniek Koot 7-7, 6-2.
Lucy >>>
100 Years for Lions: A new beer named Lions Golden Pride celebrated 100 years of Lions clubs and the good work in the community by our own Fleet Lions who were formed in 1974.
New Steakhouse: The Miller @ Carter steakhouse company are opening a new restaurant which will replace The Harvester at the roundabout on the junction of Fleet Rd and Bramshot Cottages.
Crookham Care Home Objections: A plan submitted by Crookham Care Village Ltd to build a 160 unit care village with a 64 bed care home, over 200 car parking spaces and 28 garages at the Cross Farm House in Crondall Rd has been strongly criticised by local residents.
26
Boundary Changes: Fleet Town Council are reviewing ward boundaries. Elvetham Heath is being split into two parts, East and West, and the divisions will be renamed. Elvetham East is joining Ancells and Elvetham West staying with Pondtail.
Top School: St Nicholas School has the best GCSE results in Hampshire according to the Dept for Education top schools published in the Telegraph newspaper.
Chess Master: Fleet's Andrew Kirby aged 10 has finished first in his age group in the London Junior Championships which attracts top young players from the UK and overseas.
Rail Delays: Services from Fleet station were severely disrupted after a person died after being hit by a train at Woking Station.
Vicar in the Pub: The rev Carol Dunk is holding monthly chats at The Falconer Arms every third Thursday. The sessions named "More Tea Vicar" are to help get to know the locals better.
Raquel Kept Busy: Fleet's Downton actress Raquel Cassidy is to appear in the hit BBC drama series Silent Witness on Jan 30th and 31st in an episode called Awakening. She is also in The Worst Witch every week until April.
19 Jan
School Moves: Tweseldown Infant School have found a new home in the middle of Queensgate development in Church Crookham
Santa's Float Has To Move: A new building must be found to store Hart Rotary Club's Christmas Float which helped to collect around £9,000 this Christmas. The present location is no longer available. The float is 12feet long by 6 feet wide and 8feet in height. contact terrybridgman7@btinternet.com if you can help.
Pub is Protected: Following an application by the Fleet @ Church Crookham Society and the Surry/Hants Borders branch of the Campaigners for Real Ale The Prince of Wales pub has been paced on the register of assets which is used to preserve valuable property.
Screen Removed: A bamboo screen which hid the view of Sainsbury's from residents living opposite the store along the Basingstoke Canal has been removed by the Basingstoke Canal Society causing anger and tears from local people.
Drugs Found Near School: Journalist Alistair Coleman has found dozens of spent nitrous oxide capsules known as laughing gas and drug taking equipment near his home in Velmead Road just yards from Velmead Junior and Fleet Infant schools.
Objections to 700 New Homes: More than 650 objections have been lodged to Hart Council regarding the Elvetham Chase development which is under consideration by the Council who will decide if the development can go ahead by March 13th. more
Black Horse Closes Again: After being closed for a week The Black Horse pub was reopened by new leaseholders Carol Baker and Mark McDermott on Friday but on Monday it was closed again as the couple decided to concentrate on the Royal Oak in Knaphill which they run.
12 Jan
Coach Award: Avondale Tennis Club in Church Crookham has won two awards. Their coach Jamie Cheetham has been named the Hampshire and Isle of Wight Coach of the Year award whilst club secretary Zana Fletcher has been named as the Hampshire Volunteer of the Year in the Aegon British Tennis Award's.
Lions Christmas Collection: Fleet Lions and Hart Lions (ladies) collected over £5,500 with their door to door collections with Father Christmas and his sleigh.
4 Jan
Memorial Seat Vandalised: A family are distressed and shocked after a vandal scrawled obscene graffiti on a memorial seat at Fleet Pond. The family, who want to remain ominous, had visited the seat to celebrate Christmas and remember a husband and father who loved Fleet Pond. A Fleet Pond volunteer has erased the graffiti. If anyone can give any information they should phone Mr. Gray on 01252 616183.
Fleet FC Chairman Dies: The chairman of Fleet Town FC and local councilor Steve Cantle died from a suspect heart attack on December 23.
MBE For Rose: Fleet's Olympic gold medal winner Justin Rose has been honoured with an MBE for his services with golf.
The Mummers: The Church Crookham Mummers have raised over £600 during their annual displays outside The Exchequer and The Black Horse in Crookham Village and The Queens Head in Dogmersfield.
Christmas Charity: Lee Biggins, who is the founder of the Fleet based CV library, has spent Christmas with his two brothers helping at an orphanage in Sri Lanka.
2016
22 Dec
Fire on the M3: The south side of the M3 services at Fleet has been destroyed by fire. (more to come)
Half Marathon: Organisers of next years Fleet Half Marathon say the entries are already half full so to avoid disappointment visit www.fleethalfmarathon.com and enter online now.

28 Dec
Fleet Car Crash: A collision between a VW Golf and a Ford KA in Glen Rd at the junction with Crookham Road at around 11pm was attended by Firefighters from Fleet and Rushmoor. Minor injuries were caused to one passenger and one driver. The Police are investigating the cause of the
Lions Treat: The Church on the Heath hosted a concert, with varies additional acts, organised by the Fleet Lions for 200 invited old folk.
Angels in Fleet: Hundreds of knitted angels appeared at Fleet Rd and at the Key on the Elvetham Heath Estate on Dec 17. Each one had a label saying it was free to take. It was organised by Churches in Feet and Crookham whose members knitted around 1,100 angels.
16 Dec
Even More Houses: Plans for 423 new homes to be built at Grove Farm and Netherhouse Copse on the western side of Fleet are to be discussed by Hart District Planning. Fleet Town Council and Crookham Village Council have both objected to the development along with the Fleet and Crookham Society and a number of residents.
New Local Book: Financial expert Talita Ferreira has written her first book entitled The Authenticity Dilemma Resolved. Talita has spent 22years gaining experience working in Europe and S Africa. more

8 Dec
More New Homes: Plans have been submitted for 700 more new homes to be built on the Elvetham Heath Cal Thorpe Estate. 280 of the homes will be "affordable" and a new primary school will be built.. There will be some undeveloped green space providing a country park with ponds. more
Tory's Lose Control: The Conservatives have lost control of Hart Council after Fleet West ward councilors Richard Woods and Sara Kinnell decided to go over to the Community Campaign Hart group. more
Well Done: Hart Gymnastics Club, who were forced to move to new premises by Hart Leisure's so called "non competitive" development structure, have since won medals at the Suki Gymnastics Club in Gosport and have been a great success at the Gymfusion South show in Portsmouth.
Cyclists Punctured: Fleet Cycling members have suffered punctures whilst riding from Crookham Village to Dogmersfield in foggy conditions. The road had been littered with drawing pins.
1 Dec

Mother held in Iran: A fleet mother, Nazanin Zaghari-Ratcliffe, is imprisoned in Iran because Britain is refusing to pay an arms deal debt from 40 years ago, according to her husband Richard. She was arrested on 3 April 2016 click here to sign a petition to release Nazanin Richard with his wife and daughter >>> Gabriella
Artisan Market: The new artisan market held in the Hart Centre and featuring around 20 stalls has been judged a success. The next one is on the 10 Dec and then every month throughout next year.
Festive Fun: Thousands of people flocked to Fleet's popular Christmas Festival which provided 6 hours of attractions along the length of Fleet Rd
24 Nov
Best Loos: The Prince Arthur in Fleet Rd has been awarded a platinum Star rating from the Loo of the Year Awards 2016. This is the highest award given out after inspecting hundreds of toilets through out the country.
Twin Loos: The 3rd Fleet Brownies have collected £670 from business to sponsor 11 toilets in Pakistan. The scheme was organised by Toilet Twinning who say that around 2.4 billion people in the third world do not have safe and clean toilerts. more
Remembrance Service for Teacher: A service in memory of John Abbott, former headteacher of Church Crookham Junior School, is to be held in the Church on the Heath on Elvetham Heath estate on December 1st at 7.30pm. Much loved John died on October 4th
Bikes at Fleet Station: Commuters are being warned to ensure that their bikes are securely locked at Fleet station following a spate of thefts.
Fleet United: Fleet businesses have joined forces with the Hampshire constabulary by setting up new Fleet Watch scheme which links all the businesses and the police together by radio. email info@fleetbusinessforum.com to join the scheme.
16 Nov
Diwali Celebrations: Fleet Indian Community celebrated celebrated Diwali with a fireworks display and cultural activities at the Zebon Copse Centre. more even more
New Market: Cissy Bully has set up a monthly artisan market to take place in the Hart Centre on the 4th Saturday of every month commencing in January 2017. A Christmas market is taking place on the 10th December 2016.
9 Nov
Panto Time: This years Harlington Panto is Snow White and the Seven Dwarfs presented by Starburst Theatre. Starburst make a welcome return having last presented a panto in 2008. book tickets
Poppy Appeal: Fleet and Crookham is asking for volunteers to sell poppies in this years annual Poppy Appeal. If you can help contact Mr. Tyack at billtyack@btinternet.com
Dog Charity Needs a Home: Fleet based Retired Greyhound Trrust is trying to find a new home. The owners of the present site are to sell the property. The trust is asking local landowners if they can help. email welfare@retiredgreyhoundss.co.uk for more info.
Lions Fireworks: Fleet Lions Club have raised a record of over £20,000 for local charities with their annual fireworks display with around 7,000 visitors.
Death at Care Home: At a hearing at Winchester Crown Court, Marlborough House Nursing Home in Aldershot Rd, were ordered to pay £80,000 following the death of 84 year old Margaret Humphreys who died after choking on food at the Home on 16 August 2014.
Outstanding Care Home: Woodlands in Reading Rd South have achieved an "outstanding" rating by the Care Quality Commission. Its also celebrating 40 years of service to the elderly.
4 Nov
In Bloom: Oakley Park won a Gold Gilt award in the "Small Conservation Area" and the Silver Gilt for "Small Park" at this years award ceremony for S and SE in Bloom. Fleet Cemetery won a Silver Award in the "Small Cemetery" category. Friends of Oakley Park achieved a "Thriving" award and the Friends of Oakley Park an Outstanding in the "Its Your Neighbourhood category.
Oct 26
10K & 5K Run: Over 1,000 runners, the most ever, took part in the annual Fleet 10K and 5K Peter Driver Memorial runs. Aldershot and Farnham
District runner Alex Poinon won the 10K race in 32m 27s. The first woman was Team GB Olympic marathon runner Claire Hallissey in 37m 31s. Will Davidson won the 5K in 17m 7s and Katie Hopkin was 2nd in 18m 58s Claire Hallissey>>>>>>>>>>>>>>
Norris Hill Accident: A car left the road and turned onto its roof smashing into a tree giving the driver a lucky escape in Norris Rd. He did not need hospital treatment and the car was recovered.
Fleet Rd Crash: An accident at the junction of Fleet Rd and Church Rd between a Chevrolet and a Peugeot 307 is being investigated by the police after two people in the Peugeot ran from the scene.
Calais Missions: Fleet's Sarah Horton from Fleet Aid for Calais has made 10 visits in total to help people in what is called the Calais Jungle. Fleet Aid are not at present collecting donations but are waiting to see how they can best help after the demolishment of the site.
more
Oct 19
All Saints Fire: Teenager Daniel Finnerty, who was responsible for the All Saints Church fire, has had his sentence cut from 4 to 3.5 years by the Court of Appeal more
Headteacher Dies: John Abbot, who was headteacher at Church Crookham Junior, School has died of cancer at the Phyllis Tuckwell Hospice in Farnham.
Oct 12
Tragic Death: Andy Dunhill's wife Julie was drowned whilst on holiday in Alicante. Mr. Dunhill told an inquest he dashed out of the sea to seek help from lifeguards but they did not realise that she was in danger because she was not waving her arms around enough.
More Woman Wanted: Fleet Morris dancers, who have just celebrated their 30 year anniversary, are seeking woman to join in the coming dance season. If you are interested contact them at www.fleetmorris.org.uk
Longest Serving Loony: Fleet's Monster Raving Looney Party leader Alan "Howling Laud" Hope is celebrating becoming the longest serving political
leader of his generation in Great Britain after serving his party for over 17 years.
Alan Hope>>>>>>>>>
Oct 5
Kingfisher Music Closes Its Doors: Fleet music store Kingfisher Music, which has been in Fleet for 44 years, has had to close down due to Internet competition. The store first set up in Avondale Parade as Fleet Music. Later it moved to Kings Rd were it stayed until 2011 before making its final move to No 7 Kings Parade. Guitar Tech Matt Day will still be repairing guitars and other stringed instruments and can be contacted on his facebook page. (The store will be much missed by music enthusiasts throughout the area. Very sad news indeed. Best of luck to Matt Day and Kathy Clarke. webmaster)
Hart Foodbank: Hart Foodbank marks its 5th anniversary on Oct 9th with a thanksgiving service at Fleet Methodist church. Each year the foodbank prepare over a thousand food parcels for local people in need.
Possibly the Best Pub: The Prince of Wales has been entered into the Best Sports category of the Great British Pub Awards after being chosen from more than 1,300 entries.
Sep 28
Top Beer Guide: The Prince Arthur has been entered into the latest edition of the Campaign for Real Ale Good Beer Guide.
45 Years of Flowers: Fleet Flower club has celebrated its 45th anniversary with a display of 38 exhibits filling the Crookham Memorial Hall. more
Topping Out: The external building work for the new Hart Leisure Centre is now complete and work will start on the internal fixtures which include three swimming pools, full fitness suite, sauna and steam cabins, climbing wall, coffee shop, many sports pitches and a sports hall.
Beware of Thieves: Thieves tried to use the letterbox to break into a home in Waleron Rd in Fleet. Police have warned householders to ensure that their doors are properly locked and keys are out of reach of any potential burglars.
Kerala Festivile: Malayali Samajam and a gathering of more than 60 families have celebrated the south Indian festival, Onam, at Crookham War memorial. more
Its a Riot: England Athletics coach Vicky Tzanatis has set up "Riot Squad" which helps inactive people to go running. The running has helped cure Type 2 diabetes and many have lost stones in the process. Vicky holds classes in Elvetham Heath, Ancells Park and Calthorpe Park.
Hollywood Dream: Former Tavistock Infants, All Saints Junior and Courtmoor School pupil James Woods has moved to the USA to work for Disney Studios to follow his dream to be an animator.
Sep 21
Chemical Reaction: Fire Officers, paramedics, police and the Hazardous Area Response team were all involved in the Pine Grove area when a woman mixed a dangerous concoction of house chemicals whilst trying to clean out a caravans water system.
Bronze Medal: Fleet's Lucy Shuker has won a bronze medal in the woman's wheelchair tennis doubles in the Rio Olympics.
Thank you: Fleet Hospital and community Friends would like to thank all those who helped collect £785.69 during a street collection on Sep 3rd.
Sep 14
Tragedy: 3 year old Isla Wiggen from Fleet died in hospital after a crash involving a lorry and seven cars on the A34 in Oxfordshire. Her Mum, who was treated for serious injuries in the hospital, was discharged after treatment but tragically also lost her unborn baby in the crash. (What a terrible accident. fleethants sends its sympathies to all the family. webmaster)
Royal Approval: Fleet company Babyliss Pro UK has received the Queens Award for outstanding business acheivement in innovation for its Perfect Curl hair product.
Voting Boundary Changes: The boundary commision for England has proposed to merge Church Crookham into the Aldershot constituency. This will mean that two Hart district wards, Crookham East and Crookham West, will leave the NE Hampshire constituency held by MP Ranil Jayawardena.
Funeral Success: Local funeral company Holmes and Family have been nominated as Funeral Directors of the year at the National Good Funeral Awards.
Sep 7
Burger Success: Fleet brothers George and Mason Gregg's new American style diner selling burgers, shakes and waffles has starting with a bang. Gee's opened in Oatsheaf Parade on August 22 and sold out in a few hours with customers queuing down the street. more
VoxSkool Cash Boost: Songwriter Victoria BeeBee has won £1,500 sponsorship from Waitrose in Fleet to help her social singing group VoxChoir more
Helping Youngsters in Peru: Fleet and Hart Rotary Clubs members have donated £1,090 to buy and deliver books to 50 children in Peru as part of a Rotary International Project.
Delayed Plan: David Turver spokesman for We Heart Hart has claimed that the Hart Local Plan has once again been delayed because they cannot decide the "spatial strategy" until the new Strategic Housing Market Assesment has been agreed. more (whatever that means - webmaster)
New Poems: Local author Terence Pettigrew has published a new book of poetry called "Letter to Evangeline" more


Sep 1
Disposal Costs Reveled: All local Household Waste Recycling Centres are to introduce a charge for soil, rubble and plasterboard disposal from Oct 1st. Soil and rubble will cost £2.50 per part or whole 30 litre bag or per item. Plasterboard will be charged at £10 per sheet or £6 per 30 litre bag.
GCSE Results: 86% of Students at Calthorpe Park School achieved at least 5 A* to Cs. 48% of all grades at St Nicholas School were either A* or A with 97% achieving 5 or more subjects at A* to C.
Fleet Pond Danger: Blue-green algae has been discovered in Fleet Pond and people and pets should ensure that there is no bodily contact or drinking of the water.
Young Handler: Alyssa Carter 11, has won the Young Handler of the year competition with her bearded collie cross, twist.
Fleet CC Just Fail: Fleet Cricket Club ended up second in their league after an overwhelming result just failed to bring them the title. more
Aug 25
Fleet CC Win Promotion: Fleet Cricket Club have been promoted after winning their latest game against Stoke Green.
Fleet Rugby Charity: Wheelchair rugby charity Wooden Spoon has launched its children's charity campaign "Supporting Tomorrow's Superstars. more
Tasty Charity: Fleet based Sirius Lions have raised hundreds of pounds through a wine tasting evening to raise money for Stepping Stones DS.
For Budding Stars: Local drama group Stagecoach are offering classes in dance, drama and singing to be held at Courtmoor School on Saturdays. To book your place email fleet@stagecoach.co.uk
Look Out For Door Crooks: Door to door salesmen are visiting houses in Fleet and Church Crookham selling household products at high proces using an ID for a non existing company. Householders were abused if they told the salesmen they were not interested.
Aug 20

Another Fleet Winner: Alex Danson has won gold in Rio after an unbelievable penalty shoot-out secured a win against favorites Holland in the final of the woman's hockey.
(Wonderful win against all the odds. We love you Alex. Webmaster). Alex >>>>>>>>>>>>>>>>>>>>>>
Hart Gymnastics Club under Threat: Everyone Active's decision to change Gymnastics to an alternative non competitive structure has threatened to end the Hart Gymnastics Club who have six weeks to vacate their current premises at Hart Leisure Centre. The club runs in a competitive environment and has been going for 26 years. more
(With the current success in the Olympic Games I am astonished at this decision. Webmaster).
Aug 17
Rose in our Garden: Fleet golfer Justin Rose, who used top play at the NE Hampshire golf club, has won an Olympic gold at Rio. He is also the first player in the games history to score a hole in one which he hit in his first round.
(We're proud of you Justin. Well done. Webmaster)
Hart Fights Fly Tippers: From Oct 1st the local household waste centre's at Farnborough, Aldershot and Hartney Wintney are set to open two hours later each day at 11.00am and will close on Thursdays. Also soil and rubble will be "charged for". Councillor Steve Forster has said there is no evidence that these changes will increase fly tipping but the council is concerned that this may be the case and they are determined to come down hard on fly tippers. more
(Of course fly tipping will increase with these changes it is crazy to think otherwise. People are fed up spending hours queuing up to "do the right thing". Webmaster)
New Rotary President: Stuart Bass has taken over from Steve Watling as the new president of Hart Rotary Club.
Aug 10
Bye Bye Fleetstones: All stock must be sold at Fleetstones who are closing down their shop at 47 Fleet Rd on Aug 31st.
Successful Booze Up: Fleet Lions' 10th annual beer festival has been hailed as a success after more than 3,000 pints were devoured. More than 40 ales and ciders were available. £7,000 was donated to good causes. More than 300 different beers have been served up during the 10years the festival has run.
Cancer Support: Fleet high jump star Isobel Tooley is to have her hair shaved off to support Macmillan's "Brave the Shave" campaign to raise money for cancer support. Isobel was unable to compete in the Rio Olympics due to an ankle bone stress. more
Fleet Trader Dies: Brian Bass, who ran the Brian Bass computer centre in Fleet Rd, has died aged 76. Brian also raised money for Alton Cardiac Rehab centre and supported Rotary Clubs in Fleet, Odiham and Hook.
Market Expands: Elvetham Heath farmers market is to expand to include both artisan food and crafts. The market is held in The Key Centre and the surrounding car park.
Aug 3
Bye Bye to CC: CC Tiles is to close down after 35 years. Proprietor Colin Thompson thanked all his loyal customers.
New Rotary President: John Johnson has been elected president of Fleet Rotary Club for the next year.

Beefy Artist: Fleet artist Lucy Nichols of Elvetham Heath has been asked to paint a cow for the Surrey Hills CowParade, the worlds largest art event. Together with her brother Matt Mitchell she has painting a life sized cow named The Milkshake Maker. The Milkshake Maker >>>>

27 July
Will it ever Stop? Wates Developments has proposed an Elvetham Heath extension called Elvetham Chase which will contain 700 new homes including 280 affordable homes. Campaign group We Heart Hart said it would be very disappointed if the scheme was to go ahead.
Guide Dogs: Fleet Guide Dogs organisation is in need of a new organiser to arrange events, collections and finding volunteers. It also requires puppy walkers. email hazel.dyson@guidedogs.org.uk if you want to help.
20 July
Funds Theft: Treasurer Melanie Williams has been jailed for 18 months for defrauding £34,000 from the Court Moor School's PTA funds. She was also ordered to pay £21,200 to the PTA within 6 months.
Appeal after Appeal: Campaigners are again having to fight plans to build 423 new homes on fields at Grove Farm and Netherland Copse between Fleet and Church Crookham. Hart District Council planning committee threw out previous plans at the same site. But the developer , Berkley who are at present building the Edenbridge estate in Hitchins Lane, have put in another application.
New Road Link: Hart Conservatives are asking St Edwards Home, the developer building new homes at Hartland Park, to incorporate a new road from Ively Rd to Summit Ave (A327) to provide a bypass for Fleet.

Gurkha Statue: 30 years of Gurkha presence in Church Crookham has been celebrated by the unveiling of a statue in the Crookham park development at the old Queen Elizabeth Barracks. >>>>>
Pub Refurbishment: The Wyvern in Church Crookham has undergone a £250,000 refurbishment.
Jul 14
Recycling: In spite of fears of shutdowns Hampshire Council has decided to keep open the local recycling centres at Farnborough, Aldershot and Eelmoor Rd but they will shut down on Thursday of each week and open two hours later at 11am. more
Golf: Fleet's Justin Rose finished 22nd in this years Open Golf championship.
Flower Club: Fleet Flower Club has celebrated 45 years of flower arranging. more
Accident Hot Spot: Calls are being made to erect plastic barriers to physically stop motorists from turning right at the Aldershot Rd and the A323 Fleet to Aldershot Rd junction. In a spite of a recent "no right turn" ban introduced because of a spate of accidents at the junction another accident has taken place.
Jul 6
Fleet CC: Fleet cricket club are in third place in the TVL Division 4B. full results so far
Children's Centre's to Go: The Hart council is cutting the number of children's centre's to save cash. Fleet Fireflies and Wild Rose centre's are to go.
The Somme Remembered: Candles were lit and vigils took place at the Gurkha Sq and Crookham memorials on the 20th anniversay of the Battle for the Somme. Prayers, poetry, readings and hymns formed part of the memorial services. Around 100 people attended each service. more
Supermarket Charity Cheque: Fleet's Sainsbury's has presented a cheque for £2,000 to the Hampshire and Surrey Borders Riding for the Disabled charity after a year of fundraising.
Car Park Break-ins: Fleet Pond car park has been subject to two car break-ins. Police are patrolling the area and are asking the public to ensure all cars are secure when parking.
New Author: Fleet mother Kriston Bailey has published her first book called "Souper Mum" which tell the story of a stay at home mother with four children who becomes a foodie hero when she stands up to a celebrity chef on a reality show. more
Silver Standard: Fleet's Tom Nichols aged 17 has passed the RoSPA Advanced Test at the Silver Standard.
June 29
Referendum Result: The people of Hart have spoken and have voted to Remain in Europe. result details
Car Crash: A man in his 60's was arrested following an accident when his car crashed into the front of the Water Sky restaurant in Reading Rd South.

June 23
175 Years of Worship: Christ Church Crookham has celebrated its 175th anniversary by holding a garden party.
New Jetty: The Fleet Pond Society "Last of the Summer Wine" group have built a dipping platform to commemorate 40 years of volunteering at Fleet Pond.
Starburst Returns: After a 7 year absence this years Xmas pantomoine is to be presented by Starburst at the Harlington Centre. They are looking for talented yougsters to audition for Snow White and the Seven Dwarfs. email panto@starburst-foundation.org.uk for further info. history
(Welcome back - you have been missed. webmaster)
Hart 4: Fleet based group Hart Road Runners is to launch a new community even called Hart 4 which is a relay event in were four runners take turns to complete as many laps of a 4Km lop as possible in four hours. The first event is to be held on Aug 14 at Minley Woods from 10.30am. more details
June 14
MBE: Nicholas Veck from Fleet has been given the British Empire Award for his 40 years work in Environmental Science in the Queens 90th birthday honours list.
No Right Turn: Drivers are causing a high risk by ignoring a new "no right turn" arrangement at the junction of the Aldershot Rd and A323 in Church Crookham. The notorious "Windy Gap" junction has been the scene of a number of serious accidents.
End of Show?: The annual garden show run by the Dogmersfield, Winchfield and Crookham Village Horticultural Society is urgently seeking an entries manager. Chairman Brian Leversha has said that if the vacancy cannot be filled the annual show may have to close down. If you can help call 01252 615534.
Hartland Park: The project team at Hartland Village are organising two consultations with the public to discuss the future of the site. more
Station Parking Fees: Fleet Station parking fees have increased by around 50 times inflation.

June 9
Lives at Risk: PCSO Darren Guy from Fleet Neighborhoods Watch has warned trespasses, who have been causing problems at the site of the new Hart Leisure Centre, are putting their lives at risk.
No Holiday Inn: Plans to build a Holiday Inn hotel between the WE Indian and Gurkha restaurants in Fleet High Street have been rejected by Hart Council despite backing from Prezzo and ASK restaurants.
The Somme: The Fleet and Crookham Royal British Legion are to hold a candle lit vigil at the Gurkha Square memorial on June 30th from 8pm to 9pm to commemorate the thousands of soldiers who were killed in the Battle of the Somme during the first world war. On the 1st July a similar tribute will take place at the Gally Hill memorial in Church Crookham. memorial
Chefs Awards: Jack Jepson-Sykes who is a chef at Pabulum in Fleet has been short listed in the Craft Guild of Chefs Awards known as the "Chef's Oscars".
Bakery Awards: The Loaf bakery in the Hart Leisure Centre has been awarded the "Baker of the Year" award in the independent bakery section of the British Sandwich Association Awards.
School Expansion: Tweseldown Infants school is to have a £1.7 million expansion to increase its pupil capacity from 270 to 360 children.
June 2
Mystery Suicide: An inquest into the death of Roy Chiverton who died at his hoime in Kenilworth Road in Fleet have recoded a verdict of suicide. The reason for his suicide remains a mystery.
70th Birthday: The Fleet and North Hants Philatelic Society, which currently has 20 members,. has celebrated its 70th birthday with an invitation for new members to join in the clubs activities. They meet on the last Tuesday of each month at the St John Ambulance hall in Clarence Rd. Call John on 01252 845758 for more info.
New Chairman: Tim Southern has been elected new chairman of Hart District Council.
Successful Start: The first Flet Budsiness show held at the Harlington Centre organised by the Fleet4Business group for local businesses has ben a sell out success. more
Fun Run: Friends of Oakley Park's third 2k fun run attracted more than 100 youngsters. more video of park
Pyestock: St Edward Homes, who want to build a new community development on the site formerly called Pyestock but now changed to Hartland Village, is to launch a thorough public consultation with local people which will take place in the next few months. more
Pub Assault: A 27 year old woman and a 43 year old woman have been arrested following an assault on a 45 year old woman at the Prince Arthur pub which resulted in serious injuries. Anyone who can help police should phone 101 quoting 44160190876.

May 25
EU Parties: Fleet's Sam Butler is to hold a series of Euroware parties within the homes of anyone interestred in discussing all aspects of whether to stay in the EU or leave. They are likened to Tupperware parties. If you want to get involved email Sam on eurowarehart@gmail.com
Charity Challengers: Gavin England, Tom Lyons, Rafal Kuica and Darius Panasiuk have taken part in 12 challengers in 12 moths to raise money for Fleet Phoenix
Outstanding: Church Crookham Junior school, who were given a "requiring improvement" rating by Ofsted 2 1/2 yars ago, have turned things around to achieve an "outstanding" mark in their latest assessment.
Supermarket Theft: A bag was stolen from an elderly person in Waitrose between 2.30 and 3.30 on Sat 21st May. Contct police on 101 quoting 44160190326 if you can help.
Top Fleet Player: Bob Carr has been named "Player of the Year" at the Fleet Town FC awards ceremony. Players Player of the Year was Josh Harfield and the Supporters Player of the year was Dan Rousell. Young Player was 17 year old Ben Toye. Top goalscorers were Simba Mlambo and Ben White. Goalkeeper Ryan Pryce, who has made 150 appearances for the club, was presented with the Achievement Award

May 18
Iceland to Go: One of Fleet's oldest chain stores is to close on July 2 with the loss of 9 jobs. The Iceland store has not been making a profit for some time.
Freedom of the Parish: Peter Crawley who was elected to Crookham Village Parish Council 40 years ago, has been presented with the freedom of the parish by Simon Ambler, the current chairman, during a special ceremony.
May 12
Happy Birthday: The Aldershot, Farnham and Fleet Camera Club has celebrated its 60th anniversary with a dinner at the Princess Royal in Runfold. more
Elections: Conservative Michael Lane has been elected as Police and Crime Commissioner for Hampshire and the IOW. full results
New Ale: To celebrate the Lions Centennal and the 10th annual Beerfest a new beer named Lions Golden Pride has been produced. The new ale will feature at the Lions beerfest on Aug 8th.
Bus Needed: Campaigners are still fighting to get a bus service from Fleet and Church Crookham to Frimley Park hospital. They have nearly 1,000 signatures in support of their campaign.
Please Return Nazanin: Fleet resident Barbara Ratcliffe is urgently asking the Prime minister to help her 37 year old Daughter-in-Law Nazanin Zaghari-Ratcliffe who is being held in solitary confinement in Kerman Province.
May 5
Business Event: 5 local business Groups are organising a networking event at the Lismoyne Hotel in Fleet. Tickets costing £17.50 for non members are available for the event on May 24th from www.hampshirechamber.co.uk
Fleet Town Final Position: The town football team has finished 6th from the bottom of the Southern League Central Division. They played 42, won 12, drew 9 and lost 21.
History Teacher Dies: Christine Brenchley, who was a history teacher and later head of the history department , at Calthorpe Park school for more than 25 years has died at the age of 75 years.
New Charity Wanted: Sainsbury's in Fleet is looking for a new "charity of the year" to support.
Bikers on Parade: More than 200 bikers took part in this years 33rd Fleet Lions Club Classic Motorcycle Run which this year took place at the Key's car park on Elvetham Heath estate. last years video
Rain or Shine: Velmead Junior School has been given a grant of £1,700 from the SE Water board to install a weather station in the schools playground.
Pyestock Given the Thumbs Up: Local MP Ranil Jayawardena (NE Hampshire) and Hart District Council leader Stephen Parkes have both welcomed a visit to the site at Pystock by Defence Minister Michael Fallon who has backed plans to build around 1,500 new homes at Hartland Park. more
Well Done Laura: Teenager Laura Betterbridge has been presented with a Queen's Scout Award by Bear Gryllis. This is the highest award achievable in scouting.
Apr 27
Spring-clean: Fleet and some of its parks were given a facelift from volunteers on Saturday. To get details of future action days email info@fleet-tc.gov.uk last years clean-up video
Back Home: Robin Carson's family are moving back to their home in Compton Rd, Church Crookham this week after a fire destroyed their house in June last year.

Apr 21
Ex Fleet Artist in France: Gerald Marsland is to display some of his paintings of the Basingstoke Canal in Fleet at the Baurme Les Dames gallery in August. Around 20 artists from all over Europe have been invited to take part. Gerald lived in Fleet for 27 years and still visits his Mum who lives in Church Crookham.
Apr 13
New Hartland Park Proposal: Hart District Council has revealed plans to construct between 1,000 to 1,500 new houses at the Old Pystecock site now renamed Hartland Park. more Pyestock Archives
Hart DC Gives Up Facilities: Hart District Council has contracted out of running leisure facilities including the new centre being built at Hichins Lane. The new centre will now be run by Everyone Active
Downgraded: Fleet's Fire engine have been downgraded to a smaller vehicle so for major fires, such as the All Saints Church one, backup from nearby stations will be required.

Stroke Awareness: Fleet Rotary Club has tested the blood pressure of 105 people in the Hart Shopping Centre. 71 results were OK but 32 people were advised to visit their doctor within a month and 2 advised to see their doctor within a week.
House Blaze: Firefighters fought for 90 minutes to tackle a blaze in Florence Rd which destroyed a living room.
Fleet Family on TV: Zoe Sutton and her family, Sarah, Gareth and sister Charlotte are to appear in the second series of "Our Family" which will be shown on CBeebies on Mondays. 5 year old Zoe has Down's Syndrome.
End of an Era: Davis and Sue Keen who founded Keen Electrics in 1976 have decided to retire from the business and enjoy some time touring the UK in a newly required caravan They will leave the electrical firm in the safe hands of Kevin and Eleanor Willcox who were partners in the business.
Two Looney's become One: Former Looney Max Bobetsky is to stand as a Conservative candidate against his former leader Alan "Howling Laud" Hope who is also a candidate in the Fleet Central Ward in the forthcoming May 5th local elections. all the local candidates

April 6
Fleet in Bloom: This years Fleet in Bloom judging will take place in late July. Last date for entries is 4 July. This years theme is Queen Elizabeth's II 90th birthday. The prize giving is at Zebon Copse Centre on 8 October. entry form Entries for an artwork competition organised by Fleet in Bloom are at present being displayed on the windows of the old Woolworths in the Hart Centre.
New Book: Local poet, Terrence Pettigrew, has released a new book of poems entitled "Echoes". For the past 5 years Terence has brought out an annual new book of poems.
40 Years Old: Fleet Trefoil Guild has celebrated its 40th birthday

Mar 30
Electronic Parking: This Summer Fleet's Church Rd car park is to introduce Rapid Electric Vehicle charging points to enable drivers to top up their vehicles with a full charge in around 30 minutes. Payment can be by mobile phone or credit/debit cards.
100 Years: Eileen Batting has celebrated her 100th birthday at her home in Sunrise Senior Living in Fleet. Her secret is plenty of porridge and whiskey.
Improved Reception: A new reception area in the Civic Officers in Fleet is hoped to give an improved customer experience.
Charity of the Year: The Chairman of Hart District Council has chosen the Hart Food Bank as the chairman's charity of the year. more

Mar 24
Chemists Award: Rowlands Pharmacy have received the Healthy Living Pharmacy status award. An HLP is a health and wellbeing centre which offers easy access to health advice and medicines.
Carnival Royalty: This years Carnival Princess is to be Amy Beresford with her sister Matilda being picked as one of the Flower Girls. Both girls go to Church Crookhan Junior school. Jay Noble from All Saints Junior school was crowned Carnival Prince and Lois Charton from Heatherside Infants school selected as the other Flower Girl. This years carnival theme is to be Rio celebrating the Olympic Games

Mar 17
Action Day: On Saturday 23 April an action day to clean up Fleet will be organised by Fleet Council. click here for more information last years video
HFR Donation: Friends of Fleet Hospital has donated £10,000 to Hart First Response so it can buy a 4x4 Land Rover Defender ambulance.
Pubs Protected: The Fox and Hounds, the Old Emporium and the Oatsheaf have been placed on the register of Assets of Community Value by Hart District Council after they had been nominated by Church Crookham Society and endorsed by Fleet Town Council. This means they are protected by planning changes.
All the Best: Hart has been placed first again by the Halifax Quality of Life Survey. This is the fifth year in succesion that Hart has been placed at the top in this survey.
Mar 10
New Sainsbury's: A new Sainsbury's "home" has been opened at the junction of Aldershot Rd and Kings Rd. Initially a new Morrison's was to be built but the company pulled out. The plot was originally shared by an All Days and the local butchers R J Ford.
Police Warning: There have been a number of break-ins involving sheds, compounds and garages in the Fleet and Crookham areas and the police have asked people to ensure that their outbuildings are secured and locked up.
Twin Leaps: Fleet couple Chloe Byrne and Steve Culver who live in the Pondtale area are celebrating the arrival of twins Callum and Lilly born on 29th February.
Sex Shop: Following the revelations, that Fleet Town has been named Britain's sexiest town, a on line sex shop has been opened by Kelly Perrin visit shop
Charity Ride: On 16 March Fleet's Hart shoppers can raise money for Step by Step charity by riding a bike from Park Club from noon to 5pm at a cost of £1.
Appeal Rejected: Tom Hayes a city trader living in Fleet has had his Supreme Court appeal turned down. He has been convicted of conspiracy to defraud.
Pond Awards: Brother and Sister Bill and Pat McKenzie have received the Hart District Council Chairman's award after being named Feet Pond Volunteer of the year.
Business Exhibition: An exhibition by the Local History group showing the development of businesses in Fleet is currently on display in Fleet library.

Mar 2
Pond Photo Competition: The winner of this the 2015 Fleet Pond Photograph competition is Vicki Jull with a picture of a heron sitting on a bridge. Lynn Linn, Colin Gray, Michael Carrington, Diana Ford, Ken Sutherland and John Fletcher were commended. The peoples choice was John Fletcher more
New Homes Agreed: Plans to build nine two and three bed roomed houses at the junction of Kings Rd and Guildford Rd, formerly the Roadwheel Tyre and Exhaust building, have been approved.
Carnival Princess: This years Princess Disco to find the Carnival Prince and Princess will be held at the war memorial in Sandy Lane on March 19th. carnival history
Hartland Park: The site originally designated for a huge Tesco warehouse is now being considered as for new housing estate of around 1,000 homes. Since the area was cleared no further building has been carried out. Hartland Park
Feb 24
No Right Turn: Steve Forster who is considering standing for election to Hampshire Count Council, has criticized a dangerous right turn from Aldershot Road in Church Crookham onto the A323 Fleet to Aldershot Rd. The junction has been the scene of a number of serious accidents within the last year.
Lost Wallet: A wallet has been found at 11.45 last Fri outside Iceland in Fleet Rd. Email max.clayton@hampshire.pnn.police.uk quoting ref 44160073178.
Fleet Get 8: Fleet Town FC beat Barton Rovers away 1-8 to register a new away record score.
St Nicholas School pupil Priyanka Patel has won the local first round of the Rotary Young Chef of the Year competition.
Full House: All entry places in this years Fleet Half Marathon to be run on March 20th have now been taken.
Rugby Club Donation: Staff and customers at the Prince of Wales pub have raised £1,100 for the junior section of Aldershot and Fleet Rugby Club.
Feb 17
Theft: Jewellery has been stolen from a house in Velmead Road around 12noon on Mon Feb 8th. Call 101 quoting 44160058865 if you have any information.
All Saints Church Appeal: Work has started on the removal of headstones to make the area safe following the recent church fire. Church officials are asking for the relatives of more than 100 people buried in the church graveyard to come forward. A list of the headstones affected can be found at www.parishoffleet.org.uk/gravestones video of the church after the fire
Sexy Fleet: Fleet Town has been named Britain's sexiest town following the results of a YouGov poll. In 2013 Fleet was also voted sexiest town in the country.
(I must get out more. Webmaster)
Feb 11
Lions Run: This years Fleet Lions Motorbike Rally is to be held for the first time at The Key Car Park at Elvetham Heath. The rally will run on May 2nd. See last years rally
Bins Arson: Two fires were started in wheelie bins in Greenways. One on Wed Feb 3 at 10.30pm the other on Thurs Feb 4 around 3.30am. To help police phone 101.
Care Home Needs To Improve: The Care Quality Commission have ruled that Fleetwood Lodge in Reading Rd North is good at caring being effective and responsive but requires improvement to be safer and well led.
Crookham Collision: A woman suffered chest pains following an accident in Aldershot Rd. Firemen had to cut her free from her car
Feb 4
Star Award: Fleet's Downton Abbey star Raquel Cassidy joined other members of the cast to win the "outstanding award by an ensemble in a drama series" at the 22nd annual Screen Actors guild Awards.
Business Meet: Fleet traders are meeting to show how to improve and make the town more prosperous and to discuss what becoming a Business Improvement District would mean. more
Pro Panto Goes: The much hyped "Pro" Panto has been scrapped by Fleet Town Council because of the high production costs of staging the Christmas events. After an eight year absence Starburst will return for this years show. (Welcome back Starburst. webmaster.)
Suicide Tragedy: 24 year old Steven Bridges, who was found in the garage of his home in the Pondtale area of Fleet last November, had died at the same spot as his father three months earlier.
28 Jan
Massive Tax Increase: Fleet Town Council has put up Council Tax by 80% to fund plans for a new Harlington Centre as well as making up a shortfall in general funding.
M3 Footbridge Named: DJ Scott Mills is to have the M3 services footbridge named after him. Scott often mentions the bridge on his BBC radio show and is running a campaign to get as any things as he can named after him.
Hart Inquiry: Hart Council are to launch an inquiry into its failed Local Plan consultation.
Rio Appeal: Fleet paralympic bronze medallist tennis player Lucy Shuker is struggling to get funding to go to the Rio Olympic Games. To help click here
Pub of the Year: The Tweseldown pub in Church Crookham has been named pub of the year by the News and Mail.
Christmas Light Show Success: Fleet couple Craig and Jane Colclough have raised £2,370 over Christmas for parents and carers of children with Downs's syndrome in Hampshire, Berkshire and Surrey. People who watched their amazing computer controlled lights and music show in Frere Ave made the donations to Stepping Stones. watch the show
21 Jan
Christmas Collection: Fleet Rotary Club collected over £8,000 during its Christmas street collections. Fleet Lions collected over £7,000.
New Pitch: Aldershot and Fleet is to open its new pitch this Saturday. The club nearly folded due to its old pavilion and state of its pitch. Last year it was awarded a grant from the Rugby Football Union worth £32,000 to make improvements.
What a Mess: Hart District Council have abandoned its much hyped Local Plan Consultation a day before it was due to finish. The consultation relating to how housing demand over the next 20 hears should be met was found to have errors in the consultation material.
Bikers Chaos: Quad bikers scared animals and stole items after breaking onto land between Fleet and Blackwater off the Minley Rd.
Rotary Young Musicians: Calthorpe park pupil Sophie Dean won the solo instrumentalists category and Jennifer Lawrence from St Nicholas School won the Solo vocalist award in the Fleet Rotary Young Musician Competition.
Even Bigger: Elvetham Heath housing estate is set to become larger with the building of 45 new homes within a triangular area near the M3 boundary. map
New Pond Bridge: Members of the Fleet Pond Last of the Summer Wine group have built a new bridge at the Guildford Rd entreance to Fleet Pond.
20 Jan
Highest Honour: Koosa Kid's breakfast and pre-school at Crookham Junior School has been awarded an Outstanding award from Ofsted.
Grazing Cattle Carers: Hampshire and the Isle of Wight Wildlife Trust is looking for volunteers to become "livestock lookers" to keep an eye on grazing cattle in the Fleet area. If interested call David on 07836 493 677

14 Jan
Noise Problems: The Albert Road Social club is to have its license reviewed by the Hart District Council after many complaints about noise from local residents.
Photo in Final: A picture of a dog with its owner by local photographer Anne Stebbing has reached the final of the Guild of Photography Image of the Year competition. see picture
Cycling Threat: Riders from Fleet Cycling Club suffered punctures after riding through a number of drawing pins which seemed to have been scattered across a lane near Taplins Court between Dogmersfield and Hartley Wintney.
7 Jan
Bridge to Day Centre: Fleet Rotary Club raised more than £1,500 towards the running of Parity for the Disabled day centre in Mytchett.
Tennis Club Success: Avondale Tennis Club based in Church Crookham has been named Isle of Wight "Club of the Year" and their chief coach crowned "Coach of the Year" in the Aegon British Tennis Awards.

2015
30 Dec
Feedback required: Hart Council are requesting feedback on its draft corporate plan which sets out priorities, goals and promises for the next 3 years. To take part complete the form at www.Hart.gov.uk/corporate-plan-consultation
Near the Bottom: Fleet Town FC are placed 6th from the bottom of the Southern Central league with 24 points after 22 games. more
16 Dec
Fleet Driver Killed: Greig Morrison aged 42 a delivery driver from Fleet was killed when his vehicle rolled back at a loading bay in Guildford. The incident caused severe congestion throughout Guildford.
Transport Service Cash: Yelabus, which takes the elderly and vulnerable from Yateley to key destinations including Fleet has been granted £6,000 by councilor Sean Woodward.
3 Dec
Arsonist Jailed: 17 year old Daniel Finnerty has been jailed for 4 years by Winchester Crown Court for burning down All Saints Church causing £4.5 million worth of damage.
Homes for Rent: More than 100 new homes built in Church Crookham have been built for rent and shared ownership.
Fleets Night of Celebration: The annual Fleet Christmas Festivities was attended by thousands of revellers. The entertainment included more than 100 stalls, children's crafts, magicians and of course a visit by Father Christmas.
10 Dec
New Homes Consultation: Fleet and Church Crookham Society is urging people to take part in a new homes consultation organised by Hart District Council. For more info visit www.fccs.org.uk
Fuel Theft: A petrol station worker was injured when he tried to stop a fuel theft along Beacon Rd and was dragged along the road. Two men had driven away from the nearby Tesco Express petrol station without paying for their fuel. If you saw anything phone 101 quoting ref 44150419188.
26 Nov
Walking is Quicker: 4 Bus campaigners who are asking for a direct bus route from Fleet to Frimley Park hospital raced 5 people who took the bus to the hospital whilst they walked. The walkers arrived at the hospital at 12.10 beating those on the bus who arrived around 20 minutes later at 12.32.
Hart Homes Plan: Hart District Council has produced a Local Plan until 2032. The booklet contains 3,040 new homes from shortlisted "candidate" sites. A plan consultation is available on line at www.hart.gov.uk/local-plan-consultaion
Speed Restriction Reduced: Following a number of accidents Reading Rd North speed limit has been reduced from 40mph to 30 mph.
Police Appeal: The public are being asked if they saw a man who flashed at a teenage girl on a path in Oakley Park at around 3.50 on Wednesday Nov 11th. The suspect was white, mid to late teens, and average to heavily built. Ha had straggly black hair, a well trimmed beard and wore a blue hooded jumper. Contact 101 Quoting reference 44150392978 if you can help.
19 Nov
End of Successful Market: Tweseldown Artisan Market Organiser Sally Mills has decided to permanently cancel the event due to an increased venue charge of £1,000 after months of negotiating with the new racecourse owners. video of one of the past markets
(This is a real shame. The land will now just stand there empty whilst it could have been used for an event which was attended and enjoyed by many local people. Well done Sally you organised a great show. webmaster)
Top Chef: Local Fleet teenager who has lived all his life in Fleet has landed a top job as chef at Raymond Blanc's 2 Michelin starred restaurant. Le Manoir aux Quat'Saisons in Oxfordshire.
12 Nov
Safe Haven: A 60 year old former teacher and Fleet resident Sam Butler has set up a project to find a home for a refugee family in Fleet. Called "A Safe Haven in Hart" the group had its first meeting this week. To help click here
End of the Sewage: A £7 MILLION project scheme to eliminate flooding in the Calthorpe Park area of Fleet is set to be commissioned in the Spring.
Free Parking: Hart District Council has agreed that all parking charges on Sat 5 Dec will be waived in support of Small Business Saturday.
Raquel in New Role: Fleet's Downton Abbey star Raquel Cassidy has completed a part in an Anglo-French film called Demain Tout Commence.
Dream Flight: Retired Fleet firefighter Mick Murnaghan has won a nationwide competition for a flight in a Spitfire.

5 Nov
Top Education: St Nicholas School has been praised by the Independent Schools Inspectorate for delivering excellence in all departments stating that the school is very successful in achieving all its aims. schools
Fashion in Fleet: More than £2,500 has been raised by the Fleet Fashion Show in the Harlington. The show was held in aid of Frimley Park Hospital fundraising for a new breast cancer unit. The show was part of the Paint Fleet Pink week.
Massive Housing Fear: Members of the Plan4 Crookham Neighbourhood Plan steering group have warned that Crookham Village could become one massive housing estate. more
Lorry Fire: A bin lorry caught fire in the Elvetham Heath Morrison's delivery area. It took around an hour for firefighters to put it out. It is thought rubbish in the lorry somehow caught fire.
Council Abuse Voters: People who registered to vote and gave out their personal details to the council have had their information sold for direct marketing purposes. The council has made a total of £10,652 from selling the lists of names and addresses. 54,000 people voted in the last local elections.

28 Oct
3rd Birthday Celebrations: Fleet Jazz Club are to celebrate its 3rd birthday with a Christmas concert at the Harlington Centre. The club was started by Mike Rance and Sue Tilley who teamed up with Marianne Windham. more
New Premises Wanted: Volunteers at the Red Cross Centre in Fleet are looking for a new location as their premises is to be closed.
Fleet 10K: The winner of this years Fleet 10K marathon is Alex Pointon representing Aldershot ,Farnham & District Athletics Club in a time of 32.37. First woman home was Sarah Harris of Long Eaton Running Club time 37.06.
Skate Park: Fleet Town Council have thanked Fleet Phoenix and many local youths for re-painting the Skate Park at the Views Meadows.
22 Oct
New Map: A new community map of Fleet has been introduced online by Fleet Future in a bid to help people to explore the area's 18 kilometers of cycle paths and 30 kilometers of footpaths. more
New Leisure Centre: Work has started on Fleet's new £23 million leisure centre which is to be built opposite the Hart Leisure Centre in Hitchins Lane. It will contain three swimming pools, a fitness suite, sauna and steam cabins, a climbing wall, coffee shop, sports pitches and a sports hall.
Suicide: A suicide verdict has been passed by the North East Hampshire coroner Andrew Bradley on Derek Bridges, who was discovered in his garage in the Pondtail area of Fleet by his wife last August.
14 Oct
Station Parking: Harts Council member for the environment Steve Forster has condemned the lack of disabled parking facilities at Fleet Station during the latest modifications works. video
Deprivation: Hart has been named the least deprived area in England according to the English Indices of Depravation
New Market Success: The new look Elvetham Heath artisan and food market was visited by over 1,300 with a total of 18 stallholders.
Movie Success: Fleet Film Society in the Harlington Centre has won the Audience Award at the National Cinema for All awards. films to come
Surgery Rated: The Richmond surgery has been given a "good" rating after an inspection by the Care and Quality Commission. The GP surgery serves around 12.700 patrons in Fleet, Church Crookham and Crookham Village.
Swing Fire: A kiddies swing has been set alight in the Azalea Park in Church Crookham. park video



8 Oct
Help For Fire Hit Church: Results Health Club has raised £150 in a raffle to help the Fleet All Saints church restoration fund.
More help for All Saints: Farnham Youth Choir is staging a show in aid of the restoration fund for All Saints Church. The concert is to be held at All Saints Junior School on Saturday.
Good Practice: Fleet Medical; Centre has been given a "good" rating by the Care Quality Commission. The Centre caters for 14,000 residents. more
Market Changes Name: Elvetham Heath Farmers Market has been renamed Elvetham Heath Market and is to include both artisan food and crafts. The first new market hosted by Elvetham Heath Parish Council is to be held on the second Saturday of each month and will be held in the Key car park.
Carnival Cash: Fleet Carnival has raised £1,898.68 for Fleet based Wooden Spoon the children's charity for rugby.
1 Oct
In Bloom Results: This years Fleet and Church Crookham in Bloom presentations were attended by over 100 people. Anne Morley won best overall garden, Jackie Clarke best summer bedding and containers and Joan Partridge the best all year round garden. full results
Beat Surgeries: Police will be holding community beat surgeries at Fleet Library on from 3 to 5 pm on Oct 5th in the library, from 3.30 to 4.30pm on Oct 28th at Caffe Lusso in Falkners Close, Ancells Farm and from 2.30 to 3.30 on 29 Oct at Elainse's Coffee shop in Linkway
Energy Saver: Solar panels could be fitted to the roof of The Harlington Centre at a cost of £60,000. The energy generated could be worth £180,000 over a period of 25 years.
Harts the Place to Live: A new survey shows that the people of Hart are among the most content in the UK. The area rated a satisfaction level of 8.1 on average on a scale of 1 to 10. This ranked Hart as seventh in the country.
Blind Runners: Harry Perry-Lewis from Fleet and Laura Morris-Vangrove from Yateley have completed the Blindfold 10K Run in aid of the Royal Society for Blind people. Donation can be made just visit www.justgiving.com/Harry-Perry-Lewis-LauraMorrisVangrove
Sporting Best: The Prince of Wales has won the SE and London regional award in the Publican/Morning Advertiser awards for the best pubs for watching sports.
Best Tennis Ace: Kieran Hatchett has won the boys u21 Singles trophy at the Avondale Lawn Tennis Club competition at the Ewshot Lane courts. full results
Oldest Runner: 60 year old Alan Lott from Church Crookham was the oldest runner in this months 14k Nuts Challenge in Dorking. The run included crawling on hands and knees, climbing river banks and crossing cargo nets. Alan beat his time from two years ago.
24 Sep
Artists Book Tour: Jean Haines a watercolour artist from Church Crookham has launched her book-signing tour with an exhibition of her work at Odiham.
Baby Investigation: Church Crookham couple Graeme and Anne Dixon have welcomed the news that an investigation will be carried out on the death of their baby daughter 15 years ago after her birth at Frimley Park hospital.
Good to Live in Fleet: Fleet has been named as 15th best place to live in England and Wales by OneFamilys Annual Hotspot awards.
All Saints Church Appeal: Fleet Parish Parochial Church Council are in the process of making All Saints Church safe after the recent fire. They want to remove three headstones to gain access for this work to be done. The church needs to contact relatives of Beatrice Gretton and T P Pacham who both died in 1927 and N E West who died in 1988. Relatives should ring Mr. Moyse on 01252 812114. more
Help Refugees: Sam Butler has donated £100 towards his campaign to fund victims of the Syrian crisis. He is asking 300 fellow Fleet residents to promise £100 each to fund housing and support for around a year or so. To help email Sam on refugees.hart@gmail.com
17 Sep
Friends Wanted: Fleet Town Council are looking for volunteers for to form "Friends Of" groups for The Views and Fleet Cemetery. more
Outstanding: Fairways residential home which cares for blind and partially sited people has been rated "Outstanding" by the health watchdog.
Through the Roof: The fire service and medical teams were called to rescue a man who fell through a roof he was fixing in Wood Lane. He was trapped by a slab of concrete. He escaped with only minor injuries.
All Saints Church Admission: A youth has admitted setting alight to the All Saints church in Fleet. Another charge has made referring to an earlier incident on June 16 this year when the youth was said to have set fire to a Bible at the same church. He has pleaded guilty to both charges. Sentencing has been adjoined awaiting a psychiatric report. more
Fleet 20 Ride: 560 people have taken part in this years Fleet 20 bike ride. A donation of £2,000 to support aphasia, a communication disability, was sent by the organisers to Speakability.
10 Sep
All Saints Fire: The church is holding three meetings to discuss issues surrounding the rebuilding of the church. These will be held at the church's community centre on Sep 19th at 10am, Sep 24th at 7.30pm and Oct 10th at 10am. more
Volunteers Wanted: Cards for good causes is looking for Fleet residents who will help to sell Christmas cards for charity in Fleet library from Oct to December. To volunteer call 01264 361555 or visit www.cardsforcharity.co.uk
New Playground: A £100,000 play park has been opened in the Key at Elvetham Heath.
Cricketer Found Hanged: Former Hampshire cricketer Lee Linton took his own life in the same woodland as his father did four years earlier, an has inquest heard.
Picnic Celebration: Campaigners for the introduction of new bus services in Fleet are to celebrate their success in a picnic to be held on the Views on Sep 19th. All their supporters are welcome. more
Fleet Go Down: Fleet Cricket 1st IV have finished bottom of the Thames Valley : Div 3a and have been relegated more
3 Sep
Deluge: Many parts of Fleet and Crookham suffered flooding following torrential downpours when 8 weeks of rain came down in around an hour: Worst hit were the areas of Greenways and Curtis Court and Dudley Court in Church Crookham. Hart Council have set up an online survey for people affected by the flooding to help them asses issues in the area. Visit www.hart.gov.uk/hart-district-council-flooding-survey to get the form.
Car Park Improvements: Hart Centre car park is to get a £360,000 refurbishment starting on Mon 7th Sep.
Aviation Pioneer Dies: Chris Kelleher who was the driving force behind the solar powered aircraft , Zephyr 7 which flew continuously for 14 days at altitudes of up to 72,000 ft, the longest un-refueled flight ever. Has died near his home in Church Crookham
27 Aug
Nursery Closing Down: The popular Poppies Day Nursery run by Dan and Jo Hastings is closing down after 28 years.
Rail Death: First aid was administered after a man fell from a bridge onto the railway line near Fleet. The line between Basingstoke and Fleet was closed for several hours.
Fleet Road Chaos: Workers caused problems in Fleet Rd by putting "road closed" signs in the wrong place. The signs were placed at the Oatsheaf pub crossroads but should have been put at the Church Road.
New Community Centre: The Church Crookham community centre which is part of the QEB redevelopment has been opened. The centre in Sandy Lane will provide a wide range of facilities as well as a base for the Church Crookham Parish councilors.
40 Years Old: The Holy Trinity church at the junction of Bowen Hurst and Aldershot Rd in Church Crookham has celebrated 40 years of service.
20 Aug
Wrong Image: Developer Davis Planning have been asked to submit new plans to build a new 71 bed Holiday Inn opposite the Prince Arthur in Fleet Rd. Hart Council consider the present plan would harm the image of the town centre.
Parking Money: Hart District Council have taken over £785,010 from the sale of car parking in the last year. The most profitable car park was Church Rd in Fleet.
Charity Gift: Fleet Phoenix has been presented with £4,000 by Southwood Golf Club.
Thank you from Trust: Celia Cross Greyhound Trust raised £221 during a collection in Fleet's Hart Shopping Centre.
Singers Success: Olivia Whalley's band "Arcaves"are to open this years "V" Festival after winning the Highway to "V" competition. Olivia, 22, attended Calthorpe Park School.
Development Winner: Gary Pullen has won the Pride in the Job award from the National House Building Council for his work at McCarthy & Stone's Kings Place development in Fleet.
Sainsbury's Winner: Ruth Vanata has received a farewell gift of a Russell Hobs Purifry and a retirement cake for her 11 years work for Sainsbury's in Fleet.
13 Aug
Station Part 2: The second part of the £8.8m improvement scheme for Fleet Station is underway. A new and improved forecourt, extra cycler spaces, additional CCTV and lighting and a new canopy and waiting room on platform 1.
Ride for Charity: Fleet butcher Paul Laverton from Clarks Butchers was among 26,000 riders whole took part in the RideLondon-Surrey bike ride to raise £1,000 for the RSPCA
6 Aug
Thrown Out: Plans to build over 400 new homes by Berkeley to be built at Grove Farm and Netherhouse Copse have been thrown out by Hart District Council.
Alex Remembered: Around 150 people attended this years Scam Jam event held in memory of Alex Godbold who drowned in the lagoon at Kingsley near Farnham. The 22 year old was a keen BMX and scooter rider and was well known often using the Views skate park. The event was held by youth charity Fleet Phoenix.
Trader Sent to Prison: Fleet city trader Tom Hayes of Chineham Close has been given a 14 year prison term for his role in a fraud to manipulate benchmark interest rates.

30 July
Church Fire: A 17 year old youth has been charged with arson and arson intent/reckless at whether life was endangered with regard to two fires at the All Saints Church in Fleet. He will appear at Winchester Crown Court on Sep 14th.
Planning Refused: Plans to build over 400 new homes by Berkeley to be built at Grove Farm and Netherhouse Copse may be thrown out after pressure from the "Fleet and Crookham Environment is Threatened "(FACE IT) group.
23 July
Fire Fund: So far £7,000 has been raised for the All Saints Church fund after the recent fire. To help out email fernhurstoffice@aol.com or phone 01252 812114
More Fires: Police are investigating arson attacks in Crookham Rd were a caravan was set alight and also a number of bins in the same location Call DC McCarthy on 101 quoting 44150248698 if you have seen anything.
Anyone for Tennis?: Fleet Town Council have introduced a new online booking service to enable people to book and pay for a court at any time. Goto www.fleet-tc.gov.uk
Library Award: The on line job site CV-Library based in Fleet has been awarded the prestigious Growth Business of the Year prize at the South Coast Business Awards at St Mary's Stadium in Southampton.

16 July
Pub Ready for Cup: The Prince of Wales pub in Reading Rd South is decorated and ready for the 2015 Rugby World cup. It is noted for getting into the swing for great
sporting occasions so "Come on England" Prince of Wales Pub >>>

Leftie Turn: North Hants Golf Club has staged its fourth annual "lefties" golf tournament. Left handed golfers from all over the country gathered to compete in the only event of its kind in England. For the second year running the winner was Martin House.
From Tyres to Homes: Plans to demolish the former Roadwheel Tyre and Exhaust buildings in Kings Rd and Wood Lane have been lodged with the Hart Council. It is proposed to build two and three bed roomed houses. Roadwheel Tyers have moved to Waterfront Park
Shaun the Sheep: Fleet artist and ex Calthorpe Park school pupil, Emily Ketteringham, has designed a sculpture called Groovy Baby for Shaun in the City, a collection of 70 sculptures on display all over Bristol to raise money for Wallace and Gromits Grand Appeal the Bristol Children's Hospital charity. Emily moved from Fleet to Bristol but her parents still live in Church Crookham.

Groovy Baby >>>
Jack's Dream Trip: Jack Pollock a Year 9 Calthorpe Park Pupil has won a dream trip to the International Science and Engineering Fair after being one of only 24 pupils to win a palce on the trip at the National Big Bang Science Fair held at Birminghams NEC.
Bus Meeting: Hundreds of people turned up at the Harlington Centre to learn about a number of on new bus services to be intoduced in September. more

9 July
Bin Fires: A number of bins have been set on fire in the Church Crookham area. Police have stepped up patrols. Call DC Matt Dennis on 101 if you have any information.
New Memorial Plaque: The existing plaque to honour James Oakley who donated the land now known as Oakley park has been replaced by a heritage board. video
New Hotel: Davis Planning have submitted plans to build a new 3 to 4 storey hotel directly opposite the Prince Arthur pub in Fleet Rd. Fleet Rd Plan
Airport Proposals: Farnborough Airport has put forward proposals to alter the way air traffic is controlled which will mean residents in Fleet and Church Crookham will no longer experience low flying aircraft.
Bronze Award: Carley Hooper, who is a Fleet Beekeeper, has won a bronze award in the problem skin category of the annual Free From Skin Care Awards.
New President: Steve Easter is the new President of Fleet Rotary Club. He takes over froteve Vincent.
Fleet Carnival: The last Fleet carnival for retiring chairman Chris Alden enjoyed a sunny day to celebrate its 60th anniversary. history of carnival 2015 video
Isobel's Best Ever: Fleet high jumper Isobel Pooley has set a new national record of 1.97 m and retained her crown at the British National Championships.
2 July
Church Fire: A 16 year old boy has appeared at Basingstoke Magistrates Court on charges of arson and arson with intent/reckless as to whether life was in danger. He will appear at Winchester Crown Court on 22 July and is being kept inj detention until then. A second teenager has been bailed pending further inquiries.
Hair Award: Amy Parker who works for KLM studios in Fleets Hart Shopping Centre has won the annual Junior of the Year competition
Selfie Suspension: Labours defeated candidate for the NE Hampshire constituency has been suspended by the Labour Party for taking a selfie during a visit to the beach in Tunisia were 38 people were killed.

25 June
Church is Destroyed by Fire: All Saints Church as been devastated by a fire. A teenager has been taken away for questioning. Fire fighters from all over the area tried to stop the fire spreading but the roof and inner decorations have been destroyed. Most of the bricks are still in place. The church was fully insured and the vicar said that the church will be completely restored. more + video
Market Closes: The popular local market held at Blackbushe for over 70 years has closed down due to difficult trading conditions in recent years. A petition to reinstate the market has been set up on www.change.org
More Runners: The number of runners for the Peter Driver Memorial 10K run has been increased to 1,200 from 1,000. There will be no "on the day en tries" so visit www.fleet10k.co.uk to register for this years race which will be held on 25 October.
Isobel's Best: Fleet high jumper, Isobel Pooly, has jumped a seasons best of 1.94 m to help great Britain gain 5th position at the European Team Championships in Cheboksary. The height qualifies Isobel for the World Championships.
Vikings Win Trophy: Fleet Town Vikings U11's have won the North East Hampshire Youth League Division 2 Trophy. more

18 June
Home Destroyed: A local family of 5 have lost everything in a fire at their home in Compton Road, Church Crookham. The fire claimed the life of their cat , Zoey. Their other cat Sophie survived. The local community came to the families help and they have expressed their gratitude on their Facebook page.
Buses To Come Back: New bus services are to be introduced in Fleet following weeks of campaigning to bring back lost services. The new timetables will be introduced in the Autumn. more
Local Honoured: Karen Evans , chairman of the NE Hampshire Domestic Abuse Forum, has been awarded a British Empire Medal for her services in protecting victims of domestic abuse.
Art Winner: A 14 year old pupil from Court Moor School has won a Hampshire competition to design a floor plaque to commemorate the anniversary of the sealing of the Magna Carta. Will Lloyd received a £50 cash prize and a miniature of his crown design which was unveiled at Winchester Great Hall.
Super Supermarket: Sainsbury's in Fleet has raised over £3,000 for its charity of the year "Chloe and Sophies Special Ears Fund. more
10 June
Its a Fun Run: The second Friends of Oakley Park children's Fun Run held in the Albany Rd park saw 88 from 3 to 11 years old children running the 2km run and the mini races. more video
Church Move: Fleet Baptist church wants to build 12 x 2 bed flats at its current location in Clarence Rd. This will allow the church to relocate to new premises to cater for an ever growing congregation.
Drop in For Music: The Len Tyler Music School is to provide free sessions during the summer holidays for all expectant mothers, babies, pre-school and primary school children to celebrate its 21st year. There are no charges just drop in. Call 01276 504666 for more info.
Fleet FC to Move: Fleet Town FC are to move back to the locally based Southern League Division from the South and West.
4 June
Attack Outside Pub: A 19 year old man was assaulted as he was walking past The Emporium pub between 2.30 and 3am on May 23rd. The victim struck his head as he fell down and was treated in hospital. The police are looking for a white man in his early 20's, 6ft tall, medium build, short gelled back hair with a shaving rash on his neck. He was wearing blue shirt and jeans. Call PC M Pugh on 101 using ref 44150173353 if you can help.
Civic Group Saved: The Fleet and District Civic Society faced closure after 54 years if nobody came forward to replace co-chairman Phil Gower and Gillian Wain stepped down has been saved by the announcement that David Bentley, a recent arrival to Fleet, has stepped forward to become chairman more
Tennis Bronze: A GB team including Fleet's Lucy Shuker has taken the bronze medal in the woman's World Group at the BNP Paribas Worlds Team Cup in Turkey
Blooming Fleet: Fleet in Bloom is gearing up to judge this years entries. Local residents, pubs, schools and parks are all invited to take part. Judging takes place from July 20 and entries must be in by July 6 so there is still plenty of time. Prizes are rewarded at Zebon Copse on Sep 129. website
May 27
Award for young Doctor: Fleet Doctor Charlotte Hardy has won the Royal Society of Chemistry Young Industrialist Award for 2015.
Dedicated Pond Bridge: In recognition of 30 years support for Fleet Pond, Colin and Mavis Gray have had a new bridge named in their honour. The bridge was built over the stream at the bottom of Fugelmere Rd whilst the couple were on a weeks holiday and were surprised on their return.
(well done Colin and Mavis, you have worked hard for Fleet over the years. Webmaster)
Market Cancelled: A popular monthly Artisan market has been cancelled at short notice due to a complaint about the banners and signs promoting it. Over 1000 people were expected to go to the event which is held at Tweseldown in Bourly Rd. video
New Chairman: Alan Oliver from the Community Campaign Party has been elected as the new chairman of Hart District Council.
Refurbished: Morrison's at Elvetham Heath has had an £800,000 makeover.
Food Glorious Food: Over 8,000 people attended this years Fleet and District Food Festival held on the View's Meadow. video
May 21
New Book: A local Author from Church Crookham, Richard Joyce, has written a new book called "Operation Blue Halo". It tells the story of Johnny Vince and is set in Afghanistan. more
Archbishops Grandson: The most reverend Justin Welby has given his blessing to his second grandson at the Holy Trinity Church in Aldershot. Proud parents Rachel
and Tim Welby, who live in Church Crookham, were delighted to welcome the Archbishop back to the same church he baptized their first child just before he was made the Archbishop of Canterbury in 2013. Holy Trinity Church >>>
Looking for Old Boys Brigade members: The Fleet 1st Boy's Brigade at Fleet Baptist Church are looking for old members of the brigade at the church. The "Old Boys" are to be invited to attend a celebration at Court Moor school on Sat June 27th. email bb-1stfleet@ntlworld.com
Court Moor Reunion: Trevor Sindle is looking for pupils who attended Court Moor school in 1975 for a reunion at The Fox and Hounds on Sat July 11 from 7pm. email cmsc75reunion@gmail.com or phone 07831 320174 for more info.
Volunteer of the Year: Former Calthorpe Park student Katherine Bett as been crowned British Orienteering Young Volunteer of the Year.
Welcome New Look: The M3 service station at Fleet has been given a £1million refurbishment which includes an extended range of food and drink outlets and a large multi screen TV.
Flower Success: Fleet Flower Club members Becky Stevens and Bernice Blandford have won a bronze medal at the Chelsea Flower Show.

May 14
Navigating to Victory: A Fleet orienteering team has won double gold at the British Relay Championships. The Sothern Navigators team comprised Alice Leake, Ruth Holmes and Sarah Rollins who won the Woman's Premier Relay and Sue Betts, Mel Slade and Woo Allen who won the W40 Class.
Gold Winner: Local teenager, Thomas Howell from Court Moor School, has won the team gold at the World Schools Orienteering Championships. Thomas is a member of the Fleet and Crookham Athletic Club.
More Homes: Bellway Homes and DV4 Properties are requesting pre-application advise from Hart District Council to demolish office buildings on the Guillemont Park
development to build around 320 more homes bringing the total on the site to 470.
Vandals at Fleet Pond: Wooden benches have been damaged by vandals with the head being sawed of a carved swan sculpture. pond video Carvings at Fleet Pond >>>
Motorbike Accident: A 37 year old man riding a Honda CBR motorbike is fighting for his life after an accident at the A323 Fleet Rd with a black Honda CRV car.
Every Vote Counts: One vote cast against the Tories in Yateley were the Lib Dem won 1,828 to 1827 votes after three recounts meant that the Tories failed to take control of Hart District Council. more
May 7
Charity Wanted: Fleet's Sainsbury's is searching for a Hart charity to help with fundraising. You can vote for your choice in store or on line at www.sainsburyslocalcharity.co.uk between June 15 to the 28. Entries must be registered at the Customers Service Desk in store by May 11th.
Access Damage: Local councilors are concerned that a temporary access road for heavy vehicles on the QEB Barracks site will damage Oak trees and other wild life.
30 April
Paddington Bear: Ant and Dec have unveiled the Paddington Bear statue bought by money raised from Elvetham Heath School, Watson Thomas Solicitors, The Stump Man, Tavistock Infants, Tweseldown Infants and Fleet Business Partnership. Bear Humbug was revealed to hundreds of people on the stage at the Harlington Centre.
Cricket Hopes: Fleet CC captain Pete Talbot is confident that his team can recover from relegation last year which ended a 10 year stay in the 2nd tier of Thames Valley League cricket. Their first game is at home to Purley-on-Thames this Saturday.
Football: Fleet FC have finished 4th from the bottom in the Evo-Stick Southern (S&W) League.
April 20

Spring Clean: Around 16 volunteers spent Saturday morning litter pick, weeding, cleaning and painting in Fleet Rd in the annual Town Centre Action day organised by Fleet Town Council. video (Great Stuff - Well Done. Webmaster) Done Volunteers>>>
The Jumping Flea: 120 Children from Church Crookham Junior School performed a ukulele (jumping flea) concert after 10 weeks practice led by teacher Jo Bolam which was sponsored by Hampshire Music Service.
April 16
Civic Society Risk of Winding Up: Fleet and Church Crookham Civic Society is in danger of closing down after 54 years if it can't find a new chairman. For more information call Mr. Gower on 01252 624506.
Pub Fire: Three fire engines were used to control a fire after a chip pan set on fire in the kitchen of the Heron on the Lake.
Bus Cuts: Campaigners welcome a new addition to the taxi share route but say that this does not meet the demands on a proper bus service after recent route cuts. Journey's taking only 1 hour to Frimley Park hospital now take up to 4 hours.
Craft Shop to Go: Authors and Artists Art and Craft shop in Fleet Rd run by Mick and Carol Bunn is to close down in June after trading for 22 years.
April 9
Inspire Award: Fleet's Alan Inskip has won the Entrepreneur of the Year award with his short term motor insurance company Tempcover. Alan won the Business of the year award in 2014.
Permission for New Use: Hart District Council have given permission for a new office and housing at Fleet's Waterford's site which will give a larger area for the new Waterford's who will remain on the ground floor and will become one of its flagship sites.
Unbelievable Sick Abuse: A beheaded cat has been found in Rylelaw Rd, Church Crookham. It is believed to have been the work of a person rather than an animal. Police have advised people to keep their pets inside for a few days.
Fleet Town FC: A last minute converted penalty to gain a win over AFC Totten and give them 6 points over Easter has saved Fleet Town from relegation. They are 4th from bottom in the Southern League (S&W) but now have enough points to prevent the drop.
April 2
New Harlington Centre: Proposals to build a new centre at the front of Gurkhas Square were presented at the Annual Residents Meeting. Alternatives are to modify the existing facility at a cost of £3.5 million or renovate at a cost of £1.5 million.
Carnival Royalty: This years Fleet Carnival Prince is 7 year old Anderson Brown from Fleet Infant School and the princess is Chloe Armsworth 11 from Church Crookham Junior School.
Pylons Removed: Berkeley Homes have been granted permission to remove electricity pylons as part of the development at Edenpark which is to provide almost 200 new homes.
End of Gurkhas Charity: Fleet based charity "Friends of the Gurkhas" has been disbanded after raising more than £200,000 over a period of more than 20 years. more
26 March
Hot Compost: Three fire engines were used to put out a fire caused by an overheated compost heap which spread to a shed.
Hot Sausages: Three firefighting crews were called out to attend to a fire in a house in Church Crookham caused by a pan being set alight whilst grilling sausages
Jaxx: Bosses of the Jaxx nightclub are applying for additional opening hours as they splash out £300,000 on revamping the venue. They want to be able to stay open for 30 mins longer on Sundays preceding a bank holiday Monday and on Xmas Eve, New Years Eve and Boxing Day if they fall outside a weekend. Also they want to stay open until 3am the following morning on Thursday, Friday and Saturday nights.
Mum Remembered: Hundreds of yellow balloons were released outside the Oatsheaf pub in remembrance of Paula Cunningam who lost her battle with cancer on Feb 27th. Paula moved to Ireland three years ago. The event raised more than £600 towards Our Lady Hospice in Dublin. To donate go to http://olh.ie/fundraising/make-a-donation/in-memory-donation/
House Prices Soar: House prices in the Fleet and Church Crookham area have gone up by 28.8% since 2010.
12 Races in 12 Months: Gavin England is taking on 12 mud races in 12 months to raise money for two local charities - Stepping Stones and Fleet Phoenix.
donate and more
Fleet Marathon: 2445 nrunners completed this years Fleet Half Marathon which was dedicated to Fleet and Crookham Athletic Club member Steve Sear who died last year at the age of 37. The winner was Michael Kallenburg of the RAF. Firt wpoman home nwas Stacey Ward of Herne Hill Harriers. This years m,ain charity bwas the Fleet and Church Crookham Community First Responders.
19 March
Rubbish Dumped: Land between Fleet and Cove has become a haven for dumping an assortment of rubbish resulting in a local resident alerting the authorities to the Blot on the Countryside in Little Bramshot Lane.
Defibrillator: Fleet Spurs FC have installed a lifesaving defibrillator in a secure changing room at the club in Kennels Lane providing 24/7 accessibility to players, supporters, visitors and the community.
12 March
Park Footpaths: Fleet Town Council are to provide £66,000 of funding to improve the paths through the woods in Basingbourne Park.
Hepatitis A: A case of Hepatitis A is being investigated at a Fleet school. Children and staff who have come into contact are being advised to receive vaccinations.
Wishing Well: Fleet Rotary Club has raised more than £30,000 from its wishing well appeal outside Waitrose Supermarket. Launched in April 2004 a total of 1,004,017 coins have been rolled into the well.
Fleet Tsunami Charity: The Ocean Stars, a Fleet charity set up 10 years ago to support victims of the Sri Lanka tsunami, are holding a fundraising party on March 21. more

5 March
Thank You: Fleet couple Justine and Grant Ronald have raised over £1,000 towards the Special Care Baby Unit in Frimley Park Hospital to thank them for looking after their baby for 9 days . Baby Sam was born in a car outside the A&E at the hospital and later became ill.
Fleet Election Candidate: Andrew Johnson from Fleet has been chosen to stand for the Green Party in the forthcoming election for the North East Hampshire seat.
Pond Competition Winner: Terry Austin has won the 2014 Fleet Pond Photographic Competition beating 36 other entries more
Tax The Same: This years Council Tax will remain the same.
26 Feb
Train Incident: A man was taken to hospital with serious injuries after being hit by a train at Fleet Station.
Attempted Burglary: An attempt was made to break into a home in Waverley Ave sometime between Feb 11 and 17th. If you can help and saw something suspicious between these dates please call 101 quoting crime number 44150057779.
Cuts Against Cuts Thrown Out: Campaigners have lost their battle to reinstate Stagecoach bus cuts in the Fleet and Crookham areas. Buses No 30, 31 and 77 have been dropped and part of the 72 service has been cut.
Cash Raised: Fleet Rotary Club have raised £780 for the St George Foundation whose centre is based in Sierra Leone has been hit by the Ebola virus.
Volunteer of the Year: Ranger Rachel Jones has been named Fleet Pond Society's Volunteer of the year.
19 Feb
Bus Protesters: Campaigners have marche3d on county hall in Winchester in protest against savage cuts in the bus services affecting the Fleet and Crookham area. more
£300 Not Enough: Fleet Pond Society chairman, Colin Gray, has stated that a £300 fine for fly tipping at the Fleet Pond is enough of a deterrent. Fly tipping in the Fleet Pond area is becoming very common.
New Fence: An application has been made to Hart District Council to change plans for a wooden fence that acts as a barrier to noise along the A327 at the Pyestock depot site.
New Book: Fleet author Terence Pettigrew has published a new book of poems entitled Darling Rose. more
12 Feb
Downton Star Keeps Busy: Fleet actress Raquel Cassedy is taking part in a new radio drama called "How Did I get Here?" which follows the start of a new 6 part TV series on BBC3, Uncle, in which she co-stars.
Eat in Fleet: WE was rated third and Golden Triangle rated 2nd in the News and Mail "Best Bites" competition.
60th Carnival: This years 60th anniversary Fleet carnival is trying to find previous Queens and Princess's to take part in the grand precession on Saturday July 4th. This years selection disco is to be held at the Memorial Hall in Sandy Lane on Sat 28 March. Money raised this year will go to "Wooden Spoon" the children's charity of rugby.
Milk Exhibition: Fleet library is holding a "Fleet Milk: exhibition organised by the Fleet and Crookham Local History Group.
5 Feb
No Help For Kung Fu: Alex Nava, who has been running free classes in Kunatao Kung Fu for children at the Ancells Farm Community Centre since Nov, has had a request for a grant turned down by the council who do not believe lessons should be free.
29 Jan
20MPH to Stay: Despite complaints the 20MPH limits introduced in Clarence Rd, Connaught Rd, Albert St and Albany Rd are to be retained for at least another year.
Close Shave: Teenager Emily Bringloe had her hair shaved off for charity at the Black Horse Pub in Crookham Village. more
Good Rating: Fleet Medical Centre which caters for more than 14,000 residents has been given a "good" rating by the Care Quality Commission.
New MP: Ranil Jayawardena is taking over from James Arbuthnot as Fleet's prospective Conservative MP. James is to retire from parliament.
Tennis Titles: Fleet's world No 10 wheelchair tennis player Lucy Shikerhas has started 2015 in style winning 2 doubles titles and 2 singles wins over other top 10 players whilst touring Australia.
PB Jumper: Fleet's High Jumper Isobel Poole leaped to a personal best of 1.92 m to give her 5th place in the Springermeeting in Germany

22 Jan
Village Plan: "Your Village needs You " is the call from the Crookham Village Parish Neighbourhood Plan organisers who are asking the people of Crookham Village to help control future development in the village. more
Shop Robbed: The Authors and Artists arts and crafts shop in Fleet Rd was robbed last Wednesday. Police are looking for a smart dressed clean shaven man, over 6ft tall and clean shaven. He was wearing blue jeans, a short jacket and beige scarf. If you can help call 101 giving reference 44150014960.
Shot Sign: A sign on the A323 Norris Hill Rd pointing the way to Church Crookham which seems to have a number of bullet holes in it is not to be replaced. An expert said that around 450 similar incidents have been found across the UK.


15 Jan
M3 Accident: 5 vehicles were involved in a crash on the M3 near Fleet Service Station last Monday Morning. A 50 year old man was taken to hospital.
Paddington Bear Coming To Fleet: A £6,500 bid by Fleet actor Henry Douthwaite to buy a Paddington Bear "Humbug" statue for Fleet has succeeded. Money was raised by Elvetham Heath School, Watson Thomas Solicitors, The Stump Man, Tavistock Infants, Tweseldown Infants and Fleet Business Partnership A location has yet to be decided. (How about the empty plinth in Fleet Rd which has not been used since it was erected a few years ago -webmaster)
Cookbook Contribution: Fleet couple Mark and Jane Willis have contributed to "The Great British Cookbook" which raises funds for the Macmillan Cancer and Hospitality Support. Mark has written an article on "grow it yourself" based on his garden in Fleet and Jane has provided a feature about shopping for seasonal food. more
Best Pub Beer: For the second year running The Prince Arthur Wetherspoon pub had appeared in the CAMRA Good Beer Guide.
8 Jan
Crates Too Heavy: Hart District Council have apologised after a complaint from resident Martin Vlietstra whose bottle crate was not emptied because it was too full.
Bus Cuts: Children have been left stranded after cuts to some routes by Stagecoach. There are now no buses running fro Aldershot to Fleet, only one bus an hour to Farnborough and no direct buses to Frimley Park Hospital. more
We Want Paddington Bear: Elvetham Heath Primary School has raised £1,047 towards the cost of obtaining one of the 50 specially designed statues of Paddington Bear which are scattered around London as part of the launch of the movie.
25 Years Old: Fleet's photographic shop, Captured Moment, which is owned by photographer Kevin Whibley, has celebrated it 25th year and around a million photographs.
1 Jan
Care Home Action: The family of 84 year old Margaret Humphreys, who choked to death at Marlborough House Nursing Home on August 11th, are to take legal action to find out more about her death.
New Years Honours: Fleet resident Victor Chavis, who is chief executive of Thales UK, has been awarded a CBE for his services to the defence and security industry. Life long Church Crookham resident Patricia Dobbin aged 74 has been awarded a BEM for her services for the Riding for the Disabled
2014

17 Dec
Hart Still Best: For the fourth year running the district of Hart has been named the place with the best quality of life in the UK in the annual "top fifty" list compiled by Halifax
Gypsy Site: A Gypsy site at Four Oaks, in Crondall Rd is set to double in size if amended plans are given the go-ahead.
Works to Stay: After a 1,000 signature petition The Works bookshop in the Hart Centre is to stay open following a new rent agreement with the centre owners.

New Council Leader: Stephen Parker has been elected as the new leader of Hart District Council following the resignation of Ken Crookes.
Stephen Parker >>>>
Shop Reopens: Sun Love in Ridgeway Parade, Church Crookham has re-opened following flooding damage three months ago.
Bus Closures Objection: Over 1,000 people have signed a petition calling on bus company Stagecoach not to close routes 30, 31 and 77 in the New Year. Also part of the 72 service is to be withdrawn.
Lions Father Christmas: Fleet Lions have delivered 125 food parcels to homes across Fleet and Church Crookham thanks to Morrison's who let the Lions buy the items cheaply.
11 Dec
Minibus Set on Fire: A minibus that transported disabled children to school has been set alight by vandals whilst it was parked off Sandy Lane in Church Crookham. If you know anything about the incident please contact Hampshire Police on 101 quoting crime number 44140437611.
Legal High: Pupils from Court Moor School were taken to hospital after the Headteacher, Beverley Stevens found that they had been discovered taking what the police described as a legal high. The students were later safely returned home.
Housing Plans Criticized: Cllr Denis Gotel has spoken out against possible plans to build homes and a decked car park on the present Church Road parking area.
Bus Cuts: Fleet Buzz is to withdraw routes 30, 31 and 77 from Jan 5 2015. Part of the 72 service will be withdrawn. timetables


4 Dec

Leader Resigns: Hart District Council leader Ken Crookes has resigned after he failed in a bid to get plans for the Barrett Homes mini town in Winchfield thrown out. Ken >>>>>
Fleet Festival: Fleet's Christmas Festival was deemed a success when the town was lit up for the festivities. 19,000 visitors enjoyed the skating ring and 115 market stalls. Other attractions included stilt walkers, Lill Cottage petting zoo, Little Dallas Donkeys, live music and of course Father Christmas. Switch on was by CBBC presenter Chris Johnson who is starring in this years pantomime at the Harlington Centre - Cinderella.
Nov 27
Rent Protest: More than 1,000 people have signed a petition objecting to a rent increase imposed by Absolute Asset Holdings Ltd for shops in the Hart Centre. The high costs have led to "The Works" bookshop having to close down on Christmas Eve.
Watery Lane Appeal: Developer Martin Grant Homes have appealed against a decision by Hart planners to throw out an application to build 300 homes on green field near Watery Lane in Church Crookham.
Shop Closes: Owner Bill Reece has closed down his 50 year old Newsagents "Lesleys" in The Street, Crookham Village.
Longest Life: People in the Hart District are expected to live an average of 85.9 years which is the joint highest in the country alongside South Cambridgeshire and Kensington an Chelsea.
New Ancells Cafe: Ancells farm couple Jeff and Shirley Goddard have full filled a dream by opening Café Lusso in Falkners Close Parade
Nov 20
New Supermarket: The old shop and butchers located at the junction of Aldershot Rd and Kings Rd by the canal have been completely demolished in preparation for a new Morrison's Supermarket shop and detached 4 bedroomed house.
Nov 13
Music Project: Vocal coach Victoria Beebee has won £4,000 from Lloyds Bank to support her VoxSkool project teaching children and adults. more

Fly-past: A Hawk fly-past tribute took place at the funeral of Fleet's Harry Fraser-Mitchell who helped design the air craft which is still used by the Red Arrows display team. The service took place at All Saints Church.
Nov 6
Station Grant: Hampshire County Council have agreed to releasing £300,000 to improve the forecourt to provide better facilities for buses, taxis, cyclists, pedestrians and cars at Fleet Station. video
30 Oct
M3 Roadwork's: Work to transform the M3 between Junction 4a, the Fleet junction and the M25 into a "smart motorway" will get underway this month.
10k Run: Nearly 900 runners took part in this years Peter Driver run organised by the Crookham Athletic Club. The winner was Gareth Watkins in a time of 32min 56sec. First woman home was Hannah Lord of Hart Runners in 38.01.
Volunteers Recognized: RVS volunteers were presented with long service medals by RVS chief David McCullough during a celebration event at the Harlington Centre. A special thanks went to Wendy Brown for all her hard work.

23 Oct
Harlington: Fleet Council are running a survey asking what people want from the Harlington Centre. Forms can be obtained from the Council Offices in the Harlington or online Complete by Nov 7th.
CMCP: Court Moor Community Playgroup have eased their waiting list problems with the opening of a new building costing more than £20,000.
Design Award: A Local design agency who helped ensure that the Fleet Food festival held this summer at the Views was a success have been nominated for an Inspire Business Award: The agency is at present promoting the Fleet Fashion week and next months Fleet Christmas Festival. video
Jailed for Life: Geoffrey Hobbies who lived at Brookly Gardens has been jailed for life for the murder of his mother after an argument over her difficulties in using a mobile phone that he had bought for her.
Mixed Parish: The Catholic Church of Our Lady in Fleet and Holy Trinity in Church Crookham have become a single parish by order of the Bishop of Portsmouth.
Fleet Rd: Plans to turn 93 Fleet Rd into eight two-bedroomed flats have been lodged with Hart DC.
PM Honour: David Cameron has given a Points of Light award to Emma Hall who has helped more then 100 families by co-founding a support group for those who are raising a child with Down's syndrome.
16 Oct
Compost Bin Offer: People living in the Hart District are to be offered special offers on compost bins which will be collected and save visits to the dump. contact www.getcomposting.com to find out more
Stop Bullying: Brandon Henry, 14, who attends Calthorpe Park school, has set up a group to fight bullying after his girlfriend had suffered bullying at school and online.
Find out more at www.hart.gov.uk/bullying-survey (This is a fantastic thing to do Brandon and I wish you the very best of luck in trying to stop this horrible pastime both in school and online - webmaster)
What Free Parking: The free parking in Fleet agreed by Hart District Council is not now going ahead. This is because of staffing problems and also the plans to ahead with pay-on-exit parking.
9 Oct
Paint Job: Fleet Phoenix and local youths have repainted the Skate Board Park in The Views
.
POE Car Parking: Hart District Council are to introduce Pay-on-exit parking on the Church Rd car park. It is expected that work will be completed by April 1st 2015.
Spurred On: The newly formed Fleet Spurs Girls Youth team completed a 100% record to win their first tournament in Woking.
Park Award: Oakley Park has won three awards in the South and Southeast in Bloom awards. In the "Its your Neighbourhoodcategory" section they were award "Outstanding". They also won the Champion of Champions Trophy and Silver Guilt in the Small Park Conservation category. see video
Safety First: CCTV has ben installed in Calthorpe Park in an effort to reduce vandalism.
2 Oct
More Gypsy Camps: An application for three more permanent Gypsy camp pitches at 4 Oaks in Church Crookham has been lodged with Hart District Council.
Man on Track at Fleet Station: A man with a large dummy in his mouth was restrained by members of the general public and eventually led away by the police. The man wearing shorts and with headphones held up a train after the driver spotted him on the track.
£21 Thousand Found in Home: Police found £21,000 in cash and a 12-gauge shotgun with ammunition when they searched the home of 33 year old Krzysztof Lankowski in Fleet. He was given a 10 month suspended sentence and community service and paid costs of £100.
Garden Centre Finished: The new multimillion Redfield's Garden Centre is now complete and fully opened to the public. Redfield's has had a garden centre on the site for many years and at one time grew and produced tobacco sold under the brand name "Trowards Rayon D'or".
New President of PFS: Fleet business man David Thomas, who has more than 30 years experience in banking services, has been appointed as the new president of the Personal Finance Society.
29 Sep
Local Golf Hero: Justin Rose, who used to play at NE Hants Golf Club, was top of the league in his efforts towards Europe winning the Ryder Cup. His record over the three days of winning three and halving two was the best performance. Justin >>>
Downton Actress Back: Fleet's Raquel Cassidy has returned as Phyllis Baxter a lady's parlour maid in the ITV success Downton Abbey.
Steaming Through Fleet: The "Solent and Storm" steam train passed through Fleet Station on its journey from Waterloo to Salisbury on one of several trips organised by rail operators throughout the year.
Young Writers Wind Award: Nine year old Christie Turner from Velmead School was runner up in the Explore Learning's National Young Writers Award with her book Lucy's Big Adventure

25 Sep
Eyesore BT Roadwork's: Local residents are blaming BT for the mess at the junction between Sandy Lane and Aldershot Rd where roadwork's have been left unfinished for many months.
Firefighters Wanted: Hampshire Fire and Rescue Service are looking for recruits for its firefighter team in Fleet. Phone 07918 887527 for more information.
18 Sep
Blanket Check: Free Electronic Blanket checks will be available at Fleet Fire Station on Tuesday 21 October. To book an appointment phone 01962 833358.

Birds Return: Restoration and development work at Fleet Pond has paid of with more than 220 species recorded.
New Chairman: Cllr Myra Billings has taken over as the new chairman of Hart District Council.

Low Carbon Group: Transition Fleet is a new group set up to reduce the Fleet and Church Crookham carbon footprint and strengthen its economy. For more information phone 01252 674815.
Fleet Rugby Star: Rugby League star Mike McMeeken has signed for Castleford Tigers. Mike, who
went to Calthorpe Park School, has been playing for London Broncos. He has signed a two year deal with the Tigers.
Cllr Billings >>>
<<< Mike
11 Sep
Fashion Week: A Fleet Fashion Week is to start from Monday Oct 27 to Saturday Nov 1. Retailers in Fleet town Centre will be offering special discounts , makeovers and personal style sessions. There will be a live fashion show and various activities for children. The event will support the Phyllis Tuckwell Trust.
Fleet Go Down: Fleet Cricket team have been relegated from Division 2a of the Thames Valley League.
4 Sep
Safer Internet: Fleet parents can attend internet safety sessions held by at Courtmoor School on the 15th October for Primary Parents and 23 October for Secondary Parents more
Showhome at Oaklands: Taylor Wimpey are launching a showhome displaying a typical 4 bed property on Sep13 at Oaklands, Crookham Park. Phone 01252 413687 for more info.
Go Ultra: Tanya Barrow who lives in King's Rd has returned her Toyota Prius Plug-in after two months of taking part in the Governments Go Ultra Low scheme. She managed to save £130 a week on her 60 mile a day school run.
Lion Remembered: The Lions Club of Fleet has donated a £7,000 dinghy for disabled sailors to Frensham Sailability in memory of Ian Imray who died aged 94 and was a member of the Fleet Lions since 2008. It is the third dinghy donated to charity by the Fleet Lions.
Help: Families are being asked to spare a few hours to help conservationists tidy up Zebon Copse on September 14th.If you are interested meet at the end of Londlandes at 10am on the day.
29 Aug
Cyclists Left Out?: Fleet commuter Andrew Reeves-Hall has called for facilities to be provided for cyclists at the new development at Fleet Station. The old secure bicycle storage facility has been demolished and there appears to be no plans to build a new one.
Desirable Church Crookham: Church Crookham has been placed sixth in a Royal Mail survey celebrating the 40th anniversary of the introduction of postcodes. Yateley came second and Tidworth postcode was voted the best.
Elvetham's Green Flag: Elvetham Heath Local Nature Reserve has been awarded Green Flag status which is a sign that the space is beautifully maintained and has excellent visitor facilities. video
GCSE Results: St Nicholas School students achieved 97% five or more A*-C grades. More than half were A* and A. 85.5% of Court Moor students achieved five or more A*-C and Calthorpe Park had 74% of pupils gaining A*-C.
Local Violinist: Tom Balch performed a lunchtime concert at Arborfield Garrison Church in front of over 100 people.
High Jump Best: Isobel Pooley has smashed her own individual best to match the British indoor high jump of 1.96m at a meeting in Germany.
21 Aug
Football Club Hammered: Fleet Spurs, who have received legal treats for having a logo similar to a premiership team have suffered costly damage after heavy winds and rain damaged a number of trees which had to be cut down in their grounds. Also broken tiles and flooding in the clubhouse added to their woes.
Murder Case: A Fleet man has appeared in court accused of murdering his mother. He did not enter a plea and was remanded in custody until another hearing on Oct 10th.
Boat Tragedy Memorial: A service remembering the tragic Marchioness disaster 25 years ago has been held at Southwark Cathedral naming the 51 people who died, one of them being 24 year old Tamsin Cole from Fleet.
15 Aug
Pyestock Development: Just over a year since starting work at Hartland Park, specialist contractor Brown and Mason has completed the demolition contract, making the 119 acre site ready for future development as an employment park.

Safety Warning: The North Hampshire community safety team have issued warnings to people who gather in Fleet car parks to play loud music and drive dangerously over the speed limit that they risk having their cars confiscated.
Storms Sweeping In: A woman suffered serious injury when a tree fell and trapped her in the wake of Hurricane Bertha. A father and his young daughter narrowly escaped injury when a tree fell on their VW as they drove down Fleet Rd.
7 Aug

Local Silver Medalists: Fleet high-jumper Isobel Pooley has won silver in the Commonwealth Games with a magnificent personal best jump of 1.92m. Alex Danson, also from Fleet, won a silver with the women's hockey team.
<<<<<<< Alex Isobel >>>>>>>
Better Baby Changing: Morrison's in Fleet has spent £50,000 on redesigning its baby changing facilities.
Medical Comforts: Fleet Medical Centre has a new hydraulically operated phlebotomy chair thanks to a charity called Communicare.
New Mobile Shop: Vodophone has opened a new shop on the Hart Centre.



31 July
M3 Scheme: A three year upgrade of the M3 between Hart and Surrey heath is due to start within days. The £129 million smart motorway scheme will include conversion of the hard shoulder into a 4th lane along a 13.4 mile stretch and new electronic signs operated by a control centre to manage traffic flow.
Best Apprentice: 20 year old James Clifford who lives in Fleet and works in the Tylney Hall Hotel in Hook has been awarded the maintenance 1.2 award of the year by Basingstoke College of Technology.
Hole Lot of Problems: An enormous hole dug up in Avondale Rd is causing headaches for local residents. Diversion signs were put up in July 7th but nothing has happened since. Hampshire highways are in dispute with the water board and this could continue for some while until it is sorted out.
Safer Footpath: A £315 thousand footpath linking Pilcot Hill to Dogmersfield Primary School has been opened following a campaign between residents of Crookham Village and Dogmersfield organised by Sarah and Jerome Farrell.

24 July
Money For Pond: Over £50,000 has been raised to support the Fleet Pond Clearwater campaign. The money has been spent on a number of smaller projects as well as for major dredging works. clearwater video
Films in Fleet: A new "World Class Cinema" has been formed in Fleet called "Fleet Film". The first event held at the Harlington Centre was attended by over 100 filmgoers. People were impressed by the quality of the screening of the French Film "Intouchables".
30 Years of Healing: The Fleet branch of The Healing Trust has celebrated its 30th anniversary with a party at Ancells Farm Community centre. Contact Maggie Gifford 01252 628714 for more info.
100 Years of Praying: Fleet United Reformed Church has celebrated 100 years of worship at Kings Rd with a special service which was attended by local MP James Arbuthnot. more
17 July

Tweseldown School to Move: Tweseldown Infant School is to relocate to a new building in the middle of the Queensacre housing development in September.
Fleet's Young Star: Ten year old Malachy Knights from the Pondtail area of Fleet is appearing in the new film - Pudsey the Dog: The Movie. Malachy is a pupil at Velmead Junior School. Malachy>>>
10 July
Basket Ball Champs: Elvetham Heath Primary School basketball team have become the Hampshire Basket Ball primary school champions.
Park Tribute: A plaque has been unveiled in The Views skateboard park in memory of Michael Bews who was part of the group of boys who petitioned for a skate ramp in 1983.
No More Payment Trolleys: Morrison's in Elvetham Heath has removed all its trolley locks in an attempt to make shoping easier and quicker.
Firefighting Recruits Wanted: Hants Fire and Rescue Service is looking for new recruits for its on call fire fighting team. Find out more at an open evening being held on Tues July 22 from 7 to 9pm at the Fleet fire station in Connaught Rd.
School in Space: Calthorpe Park School students have sent a camera up in space to capture the curvature of the earth. video
Fleet Carnival: Despite terrible weather the people of Fleet were determined to enjoy this years carnival. This years theme was British Inventions. The usual events - Dog Show, Baby Show, Live Music, Funfair, Car Show and Craft Show were all there again with the addition of a Big Bake off. procession video
Store Asks To Stay Open Later: Sainsbury's branch in Sandy Lane Church Crookham has requested permission to stay open until 11pm, that's 30 minutes later than now.
No Action On Fire: No further action is to take place against a man held after a fire in a flat in Kingswood court. It was though originally that the fire was started deliberately.
3 July
Firefighters Rescue Dog: A Hungarian Viazla aged one was rescued when it chased a swan into Fleet Pond ending up on a boggy island too terrified to try to get back to land.
Fleet Champion: Isobel Pooley has become Britain's High Jump Champion for the first time in the National Championships in Birmingham.
Cyclists Key Role: 19 year old Jason Brown from Fleet will join 11 other cyclists as a volunteer at Palmer park Velo RT, part of British Cycling's Go-Ride programme.
26 June
Homes To Go Ahead: Despite objections by Fleet Town Council and Elvetham Heath Parish Council, Hart District Council has approved plans to build 193 new homes on fields of Hitches Lane.
Drainage Problem Won't Go Away: For 18 months Thames Water have been trying to find the cause of sewage not draining away from a house in Florence Rd. Owners Sue and Brian Smith noticed the problem when they first moved in. The couple said that after 6 weeks of work the problem has got worse.
19 June
Yet More Homes: Berkley Homes are applying to build 193 new homes south of the Edenbrook development in Hitches Lane.
Wedding Day Problems Solved: Florists, and Hairdressers have helped out brides to be after the closure of Tilly Mint in Fleet Rd.
Pub Make Over: Fleet's Emporium bar has received a 6 figure improvement featuring modern decor with improved furniture and dining areas.
Top Orienteering: Sue Bett, Woo Allen and Mel Slade, all from Fleet, helped a 16 strong Southern Navigators team to win gold in the British Orienteering Championships.
12 June
Pond View Ruined: Commuters are complaining that the new double decker car park facility at Fleet Station has ruined the view of Fleet's Pond for people arriving in Fleet by train.

5 June
Murder Charge: Geoffrey Hobbs who lives in Brookly Gardens in Fleet has appeared at Basingstoke Magistrates Court charged with the murder of his mother Barbara Hobbs who lived with her son.
Church Moves: Fleet Baptist Church, which is one of the oldest churches in Fleet, is looking to buy Oak House on the Ancells Business Park. The church is currently based in Clarence Rd which is too small for its congregation and activities.

Library Bowled Over: Fleet CC are displaying a history of the club which was formed in 1893 and is based in Calthorpe Perk. The exhibition is being held in Fleet Library and goes on until the end of July. Fleet CC Pavilion >>>>>
29 May
To Many pizzas: Proposals to open a new Prezzo restaurant in Fleet Rd were Babyland and Vickery Estate agents used to be are causing mixed comments from locals. Some feel that the empty shops should be put to good use whilst others believe there are alrady too many Pizza restaurants in Fleet.
Hospice Money Raised: Fleet Sainsbury's customers have donated £2,465 for Farnham's Phyllis Tuckwell Hospice.
Food Festival Success: Thousands of people flocked to the first Fleet Food Festival held on the Views on Sunday. Many stalls ran out of stock and had to call for more to be delivered. It is hoped that the organizers would make the event an annual occasion. (That would be a great idea - webmaster)
New Gardening Club: Sunrise Senior Living has started holding regular gardening club sessions in association with the Local Minding the Garden group. Everyone's welcome every third Monday of the month
22 May
New Pumping Station: Residents around the Calthorpe Park School area who have suffered severe flooding problems are up in arms over plans by Thames Water to install a new sewage pumping station near their homes.
New Store: Sainsbury has opened a new local convenience store on the Crookham Park development built by Taylor Wimple of Sandy Lane.
Charity Skip: Four year old Elliot Stone has raised £298 by managing 15 skips during a sponsored event at Heatherside School. The money raised will go to the British Heart Foundation.
Flower Shoe Award: Fleet Flower Club's Dee Kelly, Becky Stevens, Bernice Blandford and Tracy Tukington have won a bronze medal at the Chelsea Flower Show with an entry theme of Sculpture in the Garden entitled Gaze and Wonder.

560-foot Celebration: Cynthia Biggs who taught at Crookham Junior School for 40 years has celebrated her 80th birthday by abseiling down Portsmouth's Spinnaker Tower.
15 May
Fleet Station Parking Opens: Rail commuters are finally able to park again at Fleet Station. The newly completed top deck of the new car park is finally completed. Work is still going on ton finish the bottom deck which will give a total of 383 spaces when completed at the end of June. see video
Pond Theft: A plaque commemorating Fleet Lions Clubs sponsorship of a new viewing platform overlooking Fleet Pond has been stolen.
8 May
More New Homes: Berkley Homes is planning to build 423 homes on fields at Grove Farm and Netherhouse Copse and is asking residents for their opinions.

Buses Warning: Fleet mother Sarah Horton is warning people about a cost cutting consultation being carried out by Hampshire Council who need to cut around 1. 3 million pounds on public transport by 2015/16 and is urging people to take notice.
Fleet Fundraiser: Tim Clarke who is fighting a brain tunour has completed a skydive in aid of Phyllis Tuckwell Hospice and taken part in a fashion contest for the Fountain Centre for the Royal Surrey Hospital. To support Tim visit www.justgiving.com/Tim-Clarke8 Tim >>>>>

1 May
M3 Fire: Traffic was held up at Fleet Services on the M3 due to a fire when a lorry caught alight on the slip road.
Time Capsule: Pupils from Tweseldown Primary School in Church Crookham have joined forces with landscaping company ALS Group to fill and seal capsules that will be sealed in a Second World War pill box on the site of the former Queen Elizabeth Barracks.
24 April

Marathon Across The Desert: Fleet engineer Jon Cross has successfully finished the Marathon des Sables a 150 mile run across the Sahara Desert completing 6 marathons in 6 days whilst carrying all his food and kit. Jon is raising money for WaterAid. To donate visit www.justgiving.com/Jon-Cross2 Map>>>>
Fleet in Bloom: All local gardeners are asked to display their skill in this years Fleet and Church Crookham in Bloom competition. For more information visit www.fleetinbloom.org

Fleet Pond Housing: Brewers McMullen and Sons have been granted permission to build a seven bedroomed detached house by the lakeside for staff working at the Heron on the Lake pub. An additional two detached 4 and two detached 2 bedroomed houses are to be built.
New Cycling Group: A new group named Fleet Cycling has been formed in Fleet. It was launched at a meeting in the Willis Hall in Sandy Lane. The groups aim is to encourage the growth of cycling and to influence cycling provision by the town, district and county councils. more
Pond Viewing Platform: A viewing platform funded by Fleet Lions has been erected on the eastern side of the pond. Designed and produced by Phil Gower it cost £12,000. more
Fleet Stay Up: Fleet Town FC avoided relegation by beating Godalming Town 2-1 at home which means they cannot now be caught by Guidford City.
Flood Plans: Thames water are to provide a new sewage pumping station of Hitchens Lane to alleviate the flooding problems suffered by residents in the Calthorpe Park School area.
17 April
Car Park Homes: Residents are angry at possibilities that new houses could be built on part of the Church Road car park.
Bake Off Star: Bake off Semi-finalist Beca Lyne-Pirkis who lives in Church Crookham will be one of the guests at Fleet's food festival to be held on the Views on Sunday May 25th.
Another Restaurant: Pizza chain Prezzo wants to open a new restaurant at the former Babyland store and Vickery Estate agents at 204 and 206 Fleet Rd.
Flat Fire: Residents were evacuated from their flats after a fire in Kingswood Court. A man was detained on suspicion of arson.
Lost Owl: Sox, a male Barn Owl, has gone missing from its home in Church Crookham. If you spot Sox phone Simon Wilson on 07810711817.
The Ridings Care Home: A new care home, next to the Peter Driver centre in Bourley RD on the site that in the past has been a Gym, a snooker club and a night club before being burned down February 2000 in an arson attack, is looking to recruit a staff of seventy.
10 April
New Book: Expat Nigel Hicks who was brought up in fleet and went to school in Albert Street has written a book called "Some People Prefer Hotels" more
Hundreds of New Homes: Town Council Chairman Bob Schofield told residents at their annual meeting that 200 to 300 more homes have been built in Fleet during the last four years.
New Aldi Supermarket: Planning consultant Turley have asked Hart District Council for talks about constructing an Aldi supermarket on land at Martin Lines in Beacon Hill.
New Football Pitch: Hampshire County Council are to lay an artificial football pitch at Calthorpe Park School.
New Homes: Taylor Wimpey plans to build 25 homes on the Tudgeys Nursery site in Church Crookham.
Demolition: Pyestock Developers have almost completed the demolition work and will be ready to start work on the new warehouse scheme by the end of the month more
3 April
Carnival Royalty: This years Fleet Carnival Princess is Grace Winning from Heatherside School. Jack Brown from Elvetham Heath Primary School was elected as the Prince. Heatherside Infants School girls Sofia Jackson and Mae Beatley were chosen as the flower girls. This years carnival will run from July 1st to 6th.
Fleet's Best Volunteer: Emma Hall founder of Stepping Stones has been crowned Britain's Best Volunteer and has rec a donation of £1,250 towards Stepping Stones and a holiday voucher of £1,000.
Extra Cash fro Pond: Works to transform Fleet Pond have been given a boost of £49,000 worth of funding from the Natural England's Conservation and Enhancement Scheme.
New Sheltered Housing: Sentinel Housing has been granted permission to spend "2.17 million on 55 self contained homes for people over 55 at the corner of Kings Rd and Albany Rd.
Electric Cars at Fleet Station: Fleet councilor Steve Forster is angry that the new Fleet Station improvements will not include charging points for electric cars.
27 March
Man Collapses: A man said to be in his 70's collapsed on the footbridge linking Fleet town centre with the Elvetham Heath Estate. He was found unconscious and taken by ambulance to hospital.
Free Parking in Fleet: Community Campaign Group are asking if people would be prepared to pay an extra £12 council tax a year to fund 2 hours free parking in Fleet. (That's a yes from me, think of the boost to trade in the retail outlets in Fleet - webmaster)
Development Campaign: FACE-IT group are fighting plans to build 315 homes at Albany Park to the south of Church Crookham. The group warns that the scheme will ruin countryside in the area.
20 Mar
Marathon Tragedy: Mr. Hicks 48 from Westover Rd in Fleet suffered a cardiac arrest whilst entering the final straight of this years Fleet half marathon. He was taken to Frimley Park hospital were he tragically died. More than 2,500 people took on the 13.1 mile course. The winner was Gareth Watkins in 1 hour 10 minutes
Old Soldier Dies: Hugh Lunghi from Fleet, who was one of the last surviving interpreters for Churchill and British officials and was allowed to take a look at Hitler's bunker by Soviet troops, has died at the age of 92.
Centre Sold: Hart shopping centre has been sold to an unknown buyer. Local traders have welcomed the sale.
Park Improved: Dave Harrison of the Friends of Basingbourn Park worked with volunteers and Fleet Town Council advisers to clear holly trees and saplings from the park to improve the environment.
Charity Skydive: Fleet's Tim Clarke who is suffering from a brain tumour, is to undertake a Skydive in aid of the Phyllis Tuckwell Hospice. He is also to take part in a fashion show for the Fountain Centre, part of the Royal Surrey County Hospital in Guildford. To sponsor Tim visit www.justgiving.com/teams/tim2 For tickets to the Fashion Show phone 01 483 406618.
14 Mar
Still the Best: For the third year running Hart has been chosen as the most desirable place to live by the Halifax Quality of Life Survey.
New Gym: The £135,000 gym at the Hart Leisure Centre in now complete.
Best Park: Oakley Park has been awarded Silver in the Small Parks category and a silver gilt in the Conservation area woodlands see video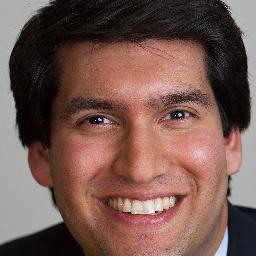 New Hart MP?: The candidate seeking to replace Conservative MP James Arbuthnot who retires at the next General Election is expected to be Rail Jayewardene.
Pharmacy Not Permitted: A new pharmacy set up in the Richmond Surgery has been told they did not have planning permission and the Council has refused to grant them a certificate.

8 Mar Ranil>>>>>>>
Council Grant: Eversley Village Hall is to benefit by £8,890 from a grant approved by Hampshire County Council. The money will go towards the cost of resurfacing the car park.
Pond Photo Competition: The winner of this years Fleet Pond competition is Liza Toth with a photo of a swan on rippled water. She was presented with a rose bowl donated by Fleet Photographic. more
Demand for new Cycle Route: Campaigners are calling for a new off road cycle route from Fleet to Farnborough along the Norris Hill Road starting at the end of Kings Rd and ending at the canal roundabout linking to the existing Ively Rd cycle path.
New Shop: RT3 Clothing have opened a retail unit outside Dorothy Perkins in the Hart Shopping Centre.

27 Feb
Wildlife Under Threat: Wildlife campaigners are objecting to the building of 70 homes on a floodplain which would ruin the rich wildlife on the site in Hitchens Lane.
Frozen: Hart Council tax is to stay the same for another year.
Lake Homes: The owners of the Heron on the Lake public house are hoping to get permission to build new homes on land next to the pub by the Fleet Little Lake.
Free Parking Back? Conservatives are calling for the return of free parking in Fleet. They are demanding 30 minutes free parking after 6pm and on Sundays.
New Princess: This years Fleet Carnival princess disco is to take place at the Harlington Centre on Saturday March 29th from 10 to 11.30 am.

20 Feb
New Event: The Fleet & District Festival Committee have planned a Food Festival to be held on May 25th at the Views

The size of the event is subject to funding, but it is hoped that it will run from 11am to 5pm. Organisers hope to have 4 large marquees with food demonstrations, celebrity chef's a Beer tent run by CAMRA and also a range of food products There will be live music.

Swimmer Loses Funding: Fleet's synchronised swimmer 16 year old Jorja Brown has lost funding from UK Sport who are re-investing money in other sports after "failing to show realistic medal potential by Tokyo 2020." Jorja>>>>

13 Feb
Record Beaten: Fleet's Isobel Pooley lost her No 1 place as she watched Katarena Johnson-Thompson leap of 1.96m in the high jump to beat the British record and claim the gold medal at the British Indoor Championships.
100 Not Out: Congratulations to Lucy York from Church Crookham who has celebrated her 100th birthday.
New Shop: Debra a charity shop supporting people suffering from a genetic skin blistering condition has re-opened its newly refurbished shop at 185 Fleet Rd.
Downs Champion: Emma Hall has been named the Halifax Giving Extra Award regional winner for the SE. Emma Hall has set up a support group for families of children with Downs Syndrome.
Objection to 20MPH Limit: Local residents claim that of 1,245 people questioned only 268 supported a reduction in the speed limit in the Clarence Rd, Connaught Rd Albert St and Albany Roads near to the centre of Fleet. They are objecting that the reduction of the speed limit from 30 to 20 has been pushed through by Hampshire Council when there has been no demand for it.

6 Feb
Woodland Campaign: Fleet and Crookham Environment is Threatened (FACE IT) are fighting plans by Berkley Homes to build on fields at Grove Farm and Netherhouse copse because it will ruin an area of ancient woodland.
Fleet Station: The car park at Fleet Railway Station is to be closed to allow work on the new decked parking scheme. Parking by Platform 1 is still available. Alternative parking is available at the Fleet Town Centre and Fleet parking season tickets will be valid at Farnborough Station car parks. It should all be finished by the end of March.
Dance School: Theresa Hawkins School of Dancing has opened at 24 Northfield Rd in Church Crookham. For info call 01483 301213.
Fleet Future: A group of volunteers have set out 17 different recommendations to implement following a consultation with 1,335 local residents. more
Agricultural History: Fleet and District Local History Group have joined forces with Tilford Rural Life Museum to show a collection of agricultural tools and items of local interest at the Fleet Library. The display will go on until the end of March.

30 Jan
Hartland Park Development: Road works at the Ively Rd R/B are widening the R/B curbs. A clearing to the Harltand Park site is being made to make way for a new road connecting to Ively Rd with the installation of either traffic lights or a new R/B. This road will be for the use of staff vehicles only. Larger transportation vehicles will have to use the existing route to the M3 which includes two existing R/B's more
Fleet Gateway Improvement: Hart District Council has approved plans to develop the old Co-op site in Aldershot Rd into a new retail unit convenience store and a four bedroomed house. The site also includes RJ Ford and Son's butchers who are planning to move to a new premises in Fleet.
Dance School: A new dance school for children from 2years old is to open at 24 Northfield Rd in Church Crookham. Phone 01483 301213 for more info.
GCSE Performances: Calthorpe Park School has been given a Value Added score of 1008.9. Court Mooor School achieved a VA score of 996.1.
Chairman's Tribute: Trees and a plaque have been reinstated on The Views in memory of Councillor Katherine Tilly the last chairman of Fleet Urban District Council before it merged with Hartley Wintney Council to form Hart Council.

23 Jan
New Football Pitch: Money has been set aside for a much needed all weather football pitch in Fleet. £180,000 is available but needs to be spent by 30 April 2015.
Load of Rubbish: People living in Tudor Court on the Ansell's Park estate are furious that their bins have not been collected for over 5 weeks.
Re-Fit: The Hart Centre's Gym has had a £135,000 refit.
Class of '84: A special reunion for members of the 1984 classes is being organised by former Court Moor School pupils. For details call 01483 800514.
Winning Doubles: Fleet's Lucy Shuker and her partner Jiske Griffioen have won the Super Series woman's doubles at the Sydney International Wheelchair Tennis Open.
Tragic Death: A recorded verdict of suicide was declared by the coroner at an inquest into the death of former soldier, Paul Caulfield, who was found hanged in woodlands beside the Park on Elvetham Heath estate.

16 Jan
Car Crash Tragedy: A 65 year old man died after a crash in Blackbush Rd, Fleet involving a white Renault van and a green Astra both travelling towards Elvetham Heath. The Astra driver suffered serious injuries. Please contact 101 quoting "Keyhole" if you have any information for the police.
Pay on Exit Parking: POE Parking in Victoria Rd car park looks likely to get the go-ahead after Hart District Council agreed an allocation of £90,000 to pay for the
scheme.
Author Moves to Fleet: The Biographer of film stars such as Humphrey Bogart and Trevor Howard, Terence Pettigrew, has moved to Fleet to be near his grandchildren. Terence>>>>
New Head Teacher: Megan Robinson has taken over from Stuart Adlam as the new head Teacher of Elvetham Heath Primary School.
9 Jan
Fleet Flooding: A failure in the Thames Water pumping station in Hitchens Lane has been blamed by local residents for flooding in homes and gardens in the area surrounding Calthorpe Park school. The residents have suffered flooding for some years but the recent severe weather has increased the problem to crisis point.
Developer not Giving Up: Camberley based Dolphin Head Group has appealed a decision by Hart District Council to refuse permission to build three 4 bedroomed houses at the rear of numbers 8, 10 and 12 Hollytrees in Church Crookham. This is their third appeal.
Canal Car Park Meters: The introduction of pay and display restrictions on parking at the Reading Rd South car park by the Basingstoke canal is to be discussed by Harts Council.
Fight the Flab: The Hart area has been rated 348 on a list of 359 areas in England with 359 being the lowest level of obesity
Police Appeal: Police are asking for witnesses to an accident were a man was seriously injured when he was hit by a Vauxhall Astra at around 2.50am on New Years Day whilst walking along Reading Road South. If you can help phone 101 quoting Operation Populus.
2 Jan
New Pyestock Roundabout: Work is to start on a new roundabout on the Ively Road which connects Fleet to Farnborough. The roundabout will provide a new southern access to the Hartland Park development. Minor improvements to the exciting Ively Rd and Kennels Lane roundabout will take place at the same time. The work should be completed by the end of May.
New Year Battle: Fleet Town FC are propping up the Calor League S&W Division table and have to now start a new year fight to stay up.
Day Nursery Award: The Kidsunlimited nursery in Redfields Lane, Church Crookham, has been awarded an outstanding award from Ofsted inspectors for the second year running.
2013
26 Dec

Budding Actor: 11 year old Alex Bradshaw, who lives in Fleet, appeared as young Mr. Darcy in the BBC1 drama Death comes to Pembereley. Alex Bradshaw >>>>
Back at Velmead School: Andrew Howard who was acquitted of sexual activity with a teenager boy has returned as headteacher of Velmead Junior School.
Hart Still Best: Hart has once again been chosen s the most desirable place to live in the UK in the 2013 Halifax Quality of Life survey. This is the 3rd year running that Hart has been the best.
19 Dec
School to be Expanded: A 12million plan to expand Calthorpe Park school is being planned to avert a places crises in the future.
Dry Cleaners Back: Fleet Dry Cleaners in Fleet Rd is back in business after a £45,000 refurbishment. The property suffered considerable smoke damage during a fure on Nov 17th.
12 Dec
Bus service Criticized: A new bus service from the new Queensacre estate to Fleet Town centre, the railway station, Calthorpe Park school and Pondtail has been described as an expensive white elephant by Community Campaign Hart councillors.

Charity Swim: Nine year old Elvetham Heath pupil Reece Glover swam 100 lengths of his local pool to raise money for Cancer Research Ltd. Reece was inspired by school mate Katie White's mother who has terminal cancer. To help visit www.justgiving.com/reece-glover2 Reece >>>>>
Carnival Charity: Fleet carnival charity for 2014 has been voted to be Starburst Foundation local theatre company. 450 votes were cast by the people of Fleet of which 190 were for Starburst. Next years Carnival theme will be "Great British Inventions" Carnival will be held from July 1st to the 6th.

5 Dec
Redevelopment Plan: An application for permission to build a 4 bedroomed house and a retail unit at the end of Aldershot Rd near the Pondtail bridge has been submitted by FKUP (Fleet) LLP. The existing site is boarded up apart from Ford Butchers who are expected to move to new premises in Fleet.
New Councilors: The number of representatives on Elvetham Heath Parish Council is to be increase from 5 to 7 in May 2014.
Youth Honour: Charlotte Tickner has won the John Oliver Bellasis Award for her work for Fleet Phoenix and in Fleet Town.
28 Nov
More Elderly Housing: Wickham Court in Church Crookham is to be pulled down to make way for 41 new homes for older folk at a cost of £4.5million.
Top Milkman: Kevin Dyer, who has been delivering milk in Fleet and Church Crookham for the past 25 years has been crowned Milkman of the Year 2013.
Abseiling For Charity: Alison King and Oil Vincent from Sainsbury's in Fleet have raised over £500 for the Phyllis Tuckwell Hospice after abseiling g down Guildford Cathedral.
21 Nov
Poll on 20MPH Limit: Hampshire CC polled 1,245 people in Fleet asking their views on the introduction of 20mph limits in Clarence Rd, Connaught Rd, Albert St and Albany Rd. Only 400 people responded. 67% of them supported the reduction. The limits will be introduced early next month.
School Extension: Hampshire CC have finally put in plans to expand Calthorpe Park Secondary school.
Club For The Elderly: Brendoncare "pub club" has been launched for older people at the Emporium in Fleet Rd. The club will meet every Tuesday from 10.30am to
12.30pm.
New Local Conservative Candidate: Ranil Jayawardena is set to replace James Arbuthnot and will stand for the Tories in the 2015 General Election. Ranil >>>>
14 Nov
Rose Honour: North Hants Golf Club's Justin Rose has been awarded Honorary Life Membership of the European Tour in honour of his US Open in June
Captain Power: Fleet's Dean Dury, captain of the Great Britain team at the 2013 World Powerlifting Championships in Chicago, has led his team to a 21 gold, three silver and one bronze medal haul. He won the 100Kg Master 45/+ class squatting for 280Kg bench pressing 175Kg and 270 Kg dead lift.
New Parking at Fleet Station: Work is to start on a 153-space car park at Fleet Station. The £2 million extension is expected to be finished next year. Parking at the station will be restricted until the work is complete.
Football Logo Problem: Fleet Spurs community football club have been forced to remove their long time club logo to avoid a dispute with Premier League Tottenham Hotspur who feel that the Fleet clubs logo had breached copyright laws.
New Centre: Hart District Council is to go ahead with its bid to build a new leisure centre in Fleet opposite the present centre in Hitchens Lane.
In Memory of the Parish Fallen: A new inscription has been unveiled at Church Crookham memorial at Gally Hill Rd in memory of those who gave their lives in the Second World war and subsequent conflicts.
New Hotel: The 70 bedroomed Premier Inn, built near to the station in Fleet Rd has now opened with a capacity of 70 bedrooms.
7 Nov
Free Christmas Parking: The Council is looking at a proposal to allow free parking for one day, Dec 7th, to allow shoppers to enjoy unrestricted shopping to the benefit of local traders.
New Leisure Centre: Plans to spend £14 million on a new shopping centre by Alliance Leisure are being looked at by Hart District Council. The centre is to be built on the Edenbrook Estate.
Scout Award: Terry Bond, Fleet Scouts Group leader, has been awarded a donation of £125 from the chairman of Hart District Council for his efforts to help the community.
Youth Honoured: Charlotte Tickner of Fleet Phoenix is to be presented with The John Oliver Bellasis Award for Youth Worker of the Year.
Fireworks Display Goes Ahead: Fleet Lions annual firework display went ahead despite strong winds and raised more than £10,000 with 3,000 people attending.
31 Oct
Will It Ever Stop: Berkley Homes want to build around 450 more homes on farmland to the south of Hart Leisure Centre in Hitchens Lane.
Park Chairman Steps Down: The Friends of Oakley Park chairman, Sarah Horton has said she will be leaving the Park committee in January. The Group need new members with skills to compliment the existing group.
10 K race: 650 runners took part in this years 10K Peter Driver Memorial run. Winner was Mark Symes in 34min 11secs. First woman home was Lesley Locks in 36min 33secs
24 Oct
Centre For Sale: Fleet's Hart Shopping Centre is up for sale for £28 million.
Headmaster Petition: A petition signed by around 300 people has called for the reinstatement of Andrew Howard, who has been suspended as head of Velmead School following accusations of sexual activity with a teenage boy. Mr. Howard was unanimously found not guilty at Winchester Crown Court. The judge told 46 year old Mr. Howard that he could leave court "without a stain on his character.
New Fleet Road Shop: Allie Daden has opened a sandwich shop called Mrs. D's at the front of her family run business Daden Interiors on the corner of Fleet Rd and Reading Rd South.
£1,000 Leap: Lucy Davis, 25, has completed a 15,000' skydive for the Meningitis Research Foundation. To support Lucy's charity visit www.justgiving.com/lucy-davis9
Happy Days: Hart has been placed 2nd in a survey carried out by the Office of National Statistics to find the happiest and most satisfying places to live. First was Fermanagh in Northern Ireland.
Oct 17
Free Christmas Dinners: Waitrose in Fleet are providing Christmas lunch's for [people who would be alone this Christmas. The supermarket are asking for organisers of Christmas dinners to get in touch with the shop.
Even More Houses: Another 340 homes are to be built near the Zebon Copse estate close to the Gurkha Barracks site in Church Crookham.

British Bake Off Semifinalist: 31 year old Beca Lyne-Pirkis from Church Crookham has reached the semi finals of the British Bake Off BBC programme.
Beca >>>>>
Harlington Moves: The officers for Fleet Town Council and the Harlington have moved to a new location on the ground floor of the Harlington. What used to be the Fitness Suite has been converted to offices and a new box office/reception.
10 Oct
Tuckwell Celebration: Fleet's Phyillis Tuckwell shop has celebrated 20 years of trading with a tea party. In total the shop has raised more than £500,000.
Hart Ends Plan: Harts Core Strategy Local Plan has been scrapped and the council is now working on a revised vision for the district up to the year 2029.
Fleet's Future: More than 2,000 have had a say in the public consultation exercise organised by Fleet Future. The consultation called "A Vision for Fleet" covers four main area, economy, transport, accessibility and the community.
Best Park: The friends of Oakley Park have been awarded the top grade "outstanding" in the Community Groups section "Its your Neighbourhood" and a "Champion of Champion's Achievement Award. Oakley Park was also awarded a Silver in the Small Parks category and a Silver Gilt in the Conservation area (woodland)
Oct 3
Spa Reopens: The Spa shop in Frenchman's Creek, on the Zebon Copse estate which was closed following a fire has reopened after a £150,000 refit and restock.
Top Milkman: Kevin Dyer is one of five finalists in the southern regional finals for Milkman of the Year. 45 year old Kevin has worked for 25 years in the industry.
Race Ace Back: Fleet Car driver Dan Welch, who suffered serious injuries in a 60mph crash a fortnight ago, recorded two top-ten points finishes in his Proton Gen-2 during the penultimate round of the British Touring Championships at Silverstone.
Village Store Gets Award: Crookham Village Stores PO and tea rooms has been awarded the Hampshire Village of the Year village amenity award receiving £100 and a framed certificate.
PO Longer Hours: Fleet PO in Fleet Rd has reopened after a week of refurbishments. The PO will now open for longer periods - 6am to 5.30pm Mon to Sat and 6am to 1pm on Sun.
Pond Charity Walk: Colin Gray, chairman of Fleet Pond Society has completed the 22 mile triple SI challenge in aid of the Ponds Clearwater Campaign. To support Colin visit www.viginmoneygiving.com/colingray3
Sep 27
Christmas Festival Ready To Go: A new committee is organising the Christmas celebration for Fleet. Called Fleet and District Christmas Festival it will be held on Nov 20th from 4pm to 9pm and will replace the old Festivities. more
Fleet Carnival Donation: This years Fleet Carnival raised £2,000 which was donated to Fleet Phoenix.
Station Revamp: Fleet Station is to given a £6m redevelopment which will include a modern station building, a platform shelter, improved forecourt and a new footbridge with lifts. (The money would have been better spent on a new parking level over the existing parking area - parking at Fleet station after 9pm is a nightmare - Webmaster)
Sep 19
Cyclists Remember: A number of cyclists from Fleet joined in a team to pedal from London to Brighton in memory of Lily Bowman who was born on May 6th to Belinda and Jim Bowman of Otters haw. New born baby Lilly died from Group B Strep infection. They raised £3,500 in charity. To donate visit www.doitforcharity.com/BelindaBowman
Wheelchair Tennis Champion: Fleet's Lucy Shuker, partnered by Jordanne Whiley have won the PTR Wheelchair Championships doubles in the USA.
Roadwork's Affecting Fleet's Businesses: Business Partnership's Kevin Whibley has hit out at the number of local roadwork's at a time when new traders in the area are vital for Fleet's future.
Downton Star: Fleet actress Raquel Cassidy is set to appear before an audience covering 120 countries when she plays Baxter, maid to Lady Cora Crawley, in the latest series of Downton Abbey.
Cycling Record: In its 20th year the Fleet 20 cycle ride had a record number of entrants attracting 362 riders. The event raised money for the Speakability charity.
Sep 11
Fleet CC Just Miss Out: Fleet CC Just failed to gain promotion from Div 2A of the Home Counties Cricket League finishing in second place to the winners Marlow. (well played Fleet, you can do it next year - Webmaster)
Sep 5
Light Problem: A 77 year old pensioner has complained about the reflection of lights along a new cycle path into his bedroom has made his life a misery. The path runs alongside his flat in Campbell Close extra care home.
29 Aug
KJM Finalist: Kerry Mather, director of KJM salons in Fleet has reached the final stages of the 2013 British Hairdressing Business Awards Manager of the year.
Quarry Tragedy: Tributes have been paid to Alexander Godbold from Reading Rd South who died after falling into a quarry in Bakers Farm Nursery in Kingsley near Farnham.
Blanket Checks: A team from Hampshire Trading Standards will be visiting Fleet Fire Station on October 2nd to carry out safety checks on electric blankets. To make an appointment ring Hampshire County Council on 01962 833358.
GCSE Results: Calthorpe Park School gained 87% of 5 A* to C GCSE results. Court Moor gained 87.3%
22 Aug
Market Bus: The chairman of Yateleys Yelabus Association has received funding to run a bus service for the over 55's and their carers to visit Fleet markets at Gurkha Square and Elvetham Heath. Ring 01252 879324 for more information.
New Homes Plan Thrown Out: Plans to build 100 new homes at the QEB site in Church Crookham have been rejected by Hart District Council.
New Players Required: Fleet based Hart FC needs u7, u9, u10 and u11 players for the new season. Call Mr Taylor on 07946576697 for more info.
Skateboard Scam Jam: More than 30 Skateboarders and freestyle BMX bikers displayed their skills at the Views Meadow in a sponsored event organised by the Snowboard Shop in Fleet.
Capture Fleet Pond: Fleet Pond Society has launched its annual photo competition with the theme Woods, Water and Wildlife. The competition is free to enter. Entries must be sent to fleetpondphotocomp@gmail.comEntries by 6 Jan 2014
15 Aug
End of Cricket Run: Fleet CC have lost to Crookham Dean by 6 wickets to end their run of eight wins in succession. Fleet now lie 2nd in the Div 2a league.
Village in Finals: Crookham Village have reached the final stages of the Hampshire Village of the Year competition
Even More Homes: Plans for a further 100 home to be built on the QEB site are set to be approved.
Pond Restoration: The second and third phases of the Fleet Pond restoration project have been given the go ahead with the support of a £250,000 grant from the Environment Agency.
Three Men on Bicycles: Vaughan Cole and his son Peter and friend Tom Porter have completed a 900 mile bike ride from Lands end to John O'Groats to raise more than £5,000 for three cancer charities. To donate visit www.justgiving.com/teams/KGEndtoEnd
Pyestock: Demolition work at the warehouse being built at Pyestock is expected to be completed by early next year.
Snooker Football: Church Crookham Parish Council have launched a Street Snooker game which is available for anyone to use free of charge. To see for yourself go to www.playinnovation.co.uk

8 Aug
Fleet Festivities Doubt: A team of local Councilors and volunteers formed by Councilor Sharyn Wheale are trying to form a plan for this years festivities which may be re-named Fleet & District Christmas Carnival. It is hoped to hold the event on Wednesday 20 November. Volunteers are urgently needed to help out. Contact Mike Collen on 01252 614086 if you want to help.
Fleet Rd Parking is Free Again: After a number of years of controlled parking Hampshire County Council have re-introduced 30min free parking along Fleet Rd. More than 12,000 drivers have been fined for illegal parking during the years of restrictions. (about time too - webmaster)
Fleet Pond Homes: McMullen and Sons owners of the Heron on the Lake pub have submitted plans to build 3 houses along Cove Rd on land next to the pub.
1 Aug
Happy 90th Birthday: Fleet Bowls Club in Clarence Rd has celebrated its 90th anniversary. Over the years several thousand bowlers have played on the green. New members are always welcome.Phone 01252 614835
Girls Football in Fleet: Fleet Town Girls and Ladies FC is looking for girls and ladies to try their weekly training lessons. email recruitment@fleettowngirls&ladiesfc.co.uk for more info
25 July
Cricket Success: Fleet have beaten North Maidenhead by 2 wickets in the Thames Valley League Div 2B to notch up their sixth successive win in their drive to gain promotion. They are currently in third place.
18 July
Bloom Judging: The judging for this years local schools Fleet in Bloom competition has taken place as judges visited Preschool, Nursery, Infants and Junior schools
throughout the area. See videos of all the schools entries Judges>>>
Chemist Fears: David Parker who runs the only Pharmacy in Church Crookham fears that a proposed new pharmacy in Richmond Rd would be very detrimental to his business.
Pond Award: The Fleet Pond restoration project has won the Institute of Civil Engineers Award for Sustainability and Environment.
Litter Pickers: Members of the Zebon Copse Residents Association and volunteering enthusiasts have been out in force tidying up the estate.
50 Years: Boots in Fleet has celebrated 50 years of trading in Fleet.
Hairdressing Award: Kerry Mather of KJM Salons in Fleet is one of 6 finalists in the 2013 British Hairdressing Awards as Manager of the Year.
PTA Award: Fleet Infants School PTA have won the PTA-UK Gold Star Award in Parental Involvement for its entry in the Fleet Carnival procession last year. With a theme of Best of British their entry was based on the Queens Guards.
St Johns Awards: Rhiannon Lord and her brother Patrick have won first aid achievement awards from the St John Ambulance brigade. The awards were presented at Winchester Guildhall.

11 July
Pinkerton Named: The new Basingstoke Surrey Canal Society's new passenger boat, the "John Pinkerton II" has been named by Sally Taylor of BBC South Today.
Long Road Closure: SE Water is to close Gally Hill Rd in Church Crookham from 24 July until the end of the year to replace the roads existing 5 inch water main which is running at full capacity.
4 July
Madame President: Lorna Thomas has become the dirst lady to become president of the Fleet Rotary club in its 53 year history taking over from outgoing president David White.
Free Parking: Car parking in Fleet council parking area will be free for the Carnival weekend.
27 June:
Carnival Time: Fleet is gearing up for its annual carnival to be held this year on 2nd to 7th of July. The main procession is on 6th and this years theme is "Musicals" as voted by the people of Fleet. this years events carnival history
Day of Action: Volunteers of all ages, including local MP James Arbuthnot, have turned up to a day of action in Fleet. Benches were painted, fences restored, benches restored, a notice board replaced and bird boxes erected during a day of community spirit. 15 bags of litter was collected. (Well done to all concerned. What a brilliant idea. Congratulations to the organisers the Fleet and Church Crookham Society - webmaster)
More Councilors Required: Elvetham Heath Parish Council is seeking to increase its number of councilors from 5 to 7 to help cope with the heavy workload.
Blood Pressure: Fleet Lions have raised £2,000 to buy Fleet Medi9cal Centre an automatic blood pressure monitoring machine which can be used by the patient themselves.
20 June:
Pavement Success: After a 5 year fight by campaigners Hart Council are to build a pavement along the Pilcot Rd between Crookham Village and Dogmersfield.
More Homes?: QEB builders Wimpey want to build an extra 100 home on the former Queen Elizabeth Barracks development site.
Allotments Go Ahead: In spite of protests from local residents Elvetham Heath Paris Council is to convert a popular open space area in Twyford Close in Elvetham Heath to 20 allotments with parking for four cars.
Brilliant Golf Win: Fleet's Justin Rose, who is a member of the North Hants Golf Club, has become the first Englishman to win the US Open in 43 years.
14 June:
Future of Fleet: A report by Fleet Future, a group set up to help improve the town and sponsored by Hart Council, found that 50% of Fleet shops are independently owned and more than 75% of shoppers are local. The busiest weekend location boasted 158 people per 10 mins. more from Fleet Future
New Mag: Hart District Council has launched a new free magazine for businesses throughout the Hart area called Hart for Business. To get on their data base contact business@hart.gov.uk
Shop Blaze: A fire has damaged the Spar shop in Frenchman's Creek on the Zebon Copse estate. Firefighters took 45 mins to control the blaze. The shop is expected to be closed for at least a month.
June 6
Five Star Food: The Lismoyne hotel has been awarded the highest 5 star rating under the food hygiene scheme.
Monster Road: Monster Raving Looney Party leader Alan "Howling Laud" Hope from Fleet has had a new road named after him. Hope Walk is close to Fleet station and comprises four new detached homes.
Travelodge in Fleet: Fleet is on the list of sites Travelodge has announced it wishes to build new hotels.

30 May
Lock Up: So far this year there have been 17 break ins to domestic sheds and garages and 13 commercial dwellings which include charities sheds and garages. The police advise everyone to lock up.
New Homes Fight: Residents are fighting to avoid new houses being built on land behind 8, 10 and 12 Hollytrees in Church Crookham.
New Chairman: Conservative councilor Stephen Gorys has been elected as the new chairman of Hart Council.
Caravans Protest: Around 10 caravans were towed down Fleet Rd in protest at the planned closing down of the storage site at Little Bramshot Farm at the end of September.
May 23
Ancells Park Pavilion:
The Pavilion at Ancells Park has been completely refurbished thanks to Fleet Council at a cost of £21,000.
21 Years Service: Gordon Peake has resigned as chairman of Fleet Matinee Club after 21 years. He was presented with a Waterford's Crystal Vase.
New HQ: Hart Voluntary Action's new HQ has opened on the first floor of Fleet's Hart Shopping Centre. It is open to the public who want to find out about local volunteering opportunities.
Raquel Wins Award: Fleet actress Raquel Cassidy has been named best actress in a short film at the International film festival in Spain. She stars with Stephen Mangan in An Act of Love.
New Gas Pipe: Sothern Gas Networks have laid in place a new plastic pipe over the Basingstoke Canal alongside the Old Pondtail bridge in Velmead Rd. The pipe was the last work to complete a four year scheme to upgrade the old iron gas mains with plastic pipes.
May 16
Doctors Drive: Dr Chris Higgins from Fleet Medical Centre is doing the John O' Groates to Lands End "Ride Across Britain" for Flame International a local based charity in Aldershot. To support Chris visit www.sponsorme.co.uk/chrishiggins/chris's-ride-across-britain-for-flame
Doctor Higgins >>>>>
New Charge Introduced: A parking charge of 20p for thirty minutes has been introduced in Hart Council car parks in Fleet.
Cash Boost: Fleet's British Red Cross has been given a £1,000 grant from Hart Council.
New Centre: Hart Council have accepted an offer from Alliance Leisure to prepare proposals and a business plane for a new £14 million leisure centre on the Edenbrook Estate opposite the present Hart Leisure Centre.
New Home: Work is to start on a new care home to be built on the former site of the Shotts nightclub which was burnt down.

May 9
Pub Charity Success: The Falkner's Arms pub on Ancells Farm has raised £13,200 during its annual Family Fun day. The money will to The Dream Factory.

May 2
Cove Rd Closed: Police closed the A3013 Cove Rd between the Ancells R/B and the Harvester due to an accident involving a car and a cyclist. The cyclist was taken to hospital with serious injuries.
Princesses Chosen: This years Carnival Princess winner is Molly Rose Ebner a nine year old from Church Crookham Junior school who was crowned Princess. Her flower girls are 5 year old Amelie Turnbull aged 5 from Tavistock infants school and Alexandra Glover who is four and from Elvetham Heath Primary School. A carnival prince was also chosen. He is 6 year old Rivern Rowthorn from Heatherside Infants School. more
April 25
CV Award: Fleet's job board company CV-Library has won the Creative On Line Marketing Award for the second year running at this years on line awards.
The Silver Sword: Drama teacher Julian Sluggett who produced The Silver Sword at Courtmoor School in 1970 is trying to track down former pupils who took part in the drama production. If you can help phone 07791941923.
18 April
Mobile Insulation: Homes at the Grange mobile park in Church Crookham have been insulated at a cost of £100,00 funded by Hart District Council and the Dept of Energy and Climate change.
Navigators Wanted: Fleet Community Orienteering group are asking for people to join them to be coached as navigators. Contact fleetorienteering@hotmail.com
Fears for Children: Parents have been showing concern over the safety of their children at the closure of Velmead Rd for four weeks due to gas works.
Doctor Retires: GP Dr Andrew Sharp has retired after practicing at Richmond surgery in Fleet for 33 years. He joined the surgery when it was in Basingbourne Rd.
Fleet in Bloom: Gardiners are being asked to enter this years Fleet in Bloom competition with entries for summer bedding, all year round gardens and displays of tubs and baskets. For you entry form visit www.fleetinbloom.org
April 11
Outstanding: Newly opened nursery, Kidsunlimited, based in Church Crookham, has been awarded an "outstanding" award by Ofsted.
Canal Open: After years of essential repairs the Basingstoke canal is now full re-opened. Boats can now navigate allow the full length of the 200 year old canal.

5 April
20p Parking: Following the recent announcement that all free parking bays in Fleet are to be discontinued the Council now announces the introduction of 20p per half hour for all bays. Also £160,000 is to be set aside by the council to pay for the introduction of a "pay on exit" scheme at all Fleet car parks.
Garden Cash Boost: Councilor Sharyn Wheale has donated £1000 to The Flower Pot Club which has evolved from the "Mind the Garden" scheme run by Hart
Voluntary Action. For details of the club phone Conlon on 01252 815652 or email amanda.c@hartvolaction.org.uk Sharyn >>>>>
Carnival Charity: Fleet Phoenix has been selected by Fleet Carnival committee as this years official charity for 2013.

28 Mar
20mph Poll: Of 1,250 people polled to see if they agreed to new 20mph limits in some local roads around the centre of Fleet only 400 replied and only 268 of these agreed.
Spiraling Cycle Route Costs: Originally estimated to cost around £275,000 the 1.1 mile cycle route between Hitchens Lane and Fleet is now set to cost £750,000
Clean Up Day: Fleet is being given a Spring clean on April 13th. Anyone interested in joining in should contact Janet Stanton on 01252 625246.

23 March
Fleet Half Marathon: Over 2,200 athletes took part in this years Fleet half marathon which was won by Matt Blunden in a time of 1:11:36. First woman was Liz Cox 1:16:36 an excellent time in the awful conditions.
Vision Cost: The Vision for the modernization of Fleet Town Centre, which has been rejected, cost Hart District Council £106,000.
Pond Award: The project manager for Fleet Pond Society's Clearwater campaign, Jim Storey, has been named Hart District Council's chairman's Fleet Pond Society Volunteer of the year award.
New Extra Care Apartments: Plans to build 38 one bedroomed and 25 two bedroomed apartments for the elderly at the junction of Fleet Rd and Kings Rd have been given the go ahead.
Cycle Crackdown: Police stopped 31 cyclists riding on footpaths in a recent safety check made in Fleet. No penalty notices were issued.
School Award: Eileen Bishop has been presented with an outstanding service award for 24 years as a governor at Court Moor School.
15 March
Julie of to Westminster: Miss Julia Lister, 26, a PhD Chemist at The University of Bristol, hailing from Fleet, Hampshire, is attending Parliament to present her science to a range of politicians and a panel of expert judges, as part of SET for Britain on Monday 18 March.

New Butchers: A new renamed butchers shop in Linkway Parade is doing a roaring trade following the horse meat scare. L and N butchers is run by Neil Pritchard and Lee "Taz" De-Roeck.
New Bus: A Saturday minibus service from Yateley to Fleet shops has been proposed by Yelabus transport charity in Yateley. If there is sufficient interest other destination could be added.
Last Year: The last year of the John Pinkerton canal boat has raised £27,000. A new boat called the John Pinkerton II will soon be delivered to provide canal cruises from 2013.
8 March
Bus Subs: Hampshire County Council has agreed £135,000 funding to subsidize two bus services in Farnborough and Fleet: the 41 and 71 helping to ensure that local residents can get to work, education and training, do their shopping and enjoy local leisure facilities and entertainment.
Pyestock Parking Ban: Dog walkers who have parked their car along Bramshot Rd for years have been surprised to find noticing on their cars stating that they are parking on private property owned by the Prudential Assurance, and is now being used for parking by visitors to Cody Technology Park and Hartland Park only.
Pond Photo Competition: The 2012 Fleet Pond photo competition has been won by Linda Kent who was awarded the Rosebowl Trophy. To see all the entries go to www.fleetpondsociety.co.uk
Parking Increases: All free red bay parking spaces are to go with the introduction of a 20p charge for 30 mins. An evening charge is also to be introduced.
New Half Marathon Sponsor: The Fleet half marathon which takes place on Sunday March 17 is to be sponsored by Brookes, the international running shoe and clothing company.
Parking Change: In a bid to boost trade in Fleet Rd it has been proposed by Cllr Appleton that the current parking in Fleet is altered from pay and display to pay on exit.
Looney Vote: Monster Raving Loony Party leader Alan "Howling Laud" Hope managed a total of 136 votes in the Eastleigh bye election placing him in 9th place.
28 Feb
On The Tele: David Holmes and his family who run a funeral firm were featured on the TV series "The Fixer" on BBC2. The episode is available on iPlayer.
Children In Poverty: The % of children in poverty in Fleet and Church Crookham is - Fleet Central 7%, Fleet Courtmoor 6%, Fleet North 8%, Fleet Pondtail 6%, Fleet West 10%, Church Crookham East 8%, Church Crookham West 6%.
Calthorpe Vandals: Fleet Town Council is looking for information after another act of vandalism left Calthorpe Park littered with rubbish, pulling up young trees damaging metal guards. If you can help please phone 01252 625246.
No Fleet Superstore: Plans to build a new supermarket on land presently used for the Library, Harlington Centre and the Civic Centre costing £9 million have been squashed.
Raquel "Heading Out": Fleet actor Raquel Cassidy is to star in a brand new BBC 2 sitcom. She takes a lead in the third episode shown on March 12 at 10pm.
Lions Cash: Hampshire and Surrey Borders Branch of the Riders for the disabled Association has been presented with £1,000 by the Fleet Lions Club. Their stables are based on the Zebon Copse Estate.
Chef in Final: Young Chef Anushka Patel has won the District Final of the Rotary International Young Chef competition.

21 Feb
14 Year Old's Served Alcohol: Juliens Off Licence in Fleet Rd has been ordered to stop trading for 6 weeks after CCTV images showed it sold cigarettes and alcohol to 14 year old girls.
CAB Money: Fleet Town Council have given Hart Citizens Advice Bureau £7,000 so that it can continue to carry out its advice service in Harlington Way Fleet.
Monster Party: Fleet's Monster Raving Looney candidate Alan "Howling Laud" Hope is to fight Eastleigh by-election with a promise to change the name of the Southampton/Eastleigh airport to Benny Hill in honour of the famous comedian.
Fleet's Diving Ace: 14 year old Gemma McArthur came 6th in the British Diving Championships held at Plymouth.
Hollywood Hopes: Branded Coles has quit his job and is flying off to America to pursue his dream to become an actor.
14 Feb
New Look Station: Fleet Station is to get a revamp to include a modern main station building, a replacement footbridge, and platform waiting shelter. Also included is a new ticket office, booking hall, staff facilities, public toilets and a new clock. more
Work Begins: Demolition work is to start on the new Pyestock site from 18 Feb 2013 more
Development Shelved: The plans to redevelop the Civic Centre, Library, Harlington Centre and Gurkha Square have been shelved.


7 Feb
New Guides Headquarters: Fleet Girl Guides are to have a new £135,000 HQ in Basingbourne Rd to replace the existing hut which was originally built for workmen working on the M3.
Tragic Death: Paula Cane, who lived in Bordon, has died in hospital. Paula was injured when she fell from her horse whilst riding in woods near Fleet.
School Report: Velmead Junior School has been graded "good" overall in its latest Ofsted report.
Plans Postponed: Plans to convert a community space at Twyford Close in Elevetham Heath into allotments has been put on hold.
31 Jan
New Charity Shop: Fleet Phoenix have opened a training centre designed to teach basis skills such as maths, literature, art, design etc. to people aged 16 to 25. more
Grease: Starburst Theatre Group are to perform the musical Grease in July.
No1 Player: Britain's No1 Wheelchair tennis player Lucy Shuker has reached her first Australian Open singles semi final. After losing to world No 4 Sabine Ellerbrock she has moved to No 6 in the world.
Tragic Suicide Note: A married man with two children who threw himself of Coxheath Bridge on 27 Nov had written a note saying "no work, no money, no pension, no future" an inquest heard.
24 Jan
Snowy Fleet: Fleet and Church Crookham have been hit by 4" of snow which caused traffic disruption throughout the area on many minor roads. Most of the main
roads were OK thanks to the council gritters. Many schools closed down so children had great fun in the snow.
Christmas Lights: Craig and Jane Colclough have raised £1,500 for the Jubilee Sailing Trust from their wonderful Christmas decorations outside their home in Frere Ave.
Pyestock: Developers PRUPIM are holding a meeting in Fleet by invitation to give details of the now named Hartland Park warehouse demolition programme.
New Cycle Route: Work on an off road cycle path linking Hart Leisure Centre is set start.
Join Ancells Group: Friends of Ancells Farm, who have won two awards in 2012 for their achievements, is appealing for more new members. For more info phone
0779 138 3494.
17 Jan
Well Done Ladies: Fleet Morning Townswomen's Guild has raised £3,050 during 2012 in support of the Fleet Pond Clearwater Campaign. The money is to be used to install a new pond dipping platform.
Free Parking Returns: The parking restrictions along Fleet Rd are to be scrapped and 30 minute free parking will return. Thousand have been caught out by the existing loading/unloading bays.
Old Folks Club May Fold: Fleet Friday Club run by the Brendoncare Fountain and based at the Red Cross Centre in Clarence Rd is set to close unless more volunteers are found to help run the club. If you want to help phone 01962 857099.
10 Jan
Defective Repairs: Surfaces in Kings Rd, Monrose Close and The Aloes are to be re-laid by Hampshire Council following complaints that the recent resurfacing work is defective.
Residents Furious: Plans to convert a community space at Twyford Close in Elevetham Heath into allotments has been greeted with fury by local residents.
New Nature Trail: A lottery funded circular nature trail has been completed at Zebon Copse.
Sheltered Housing: Plans to build a new 41 unit sheltered housing complex in Wickham Court have been approved.
M3 Accident: Several people were injured when a coach went down an embankment near the Fleet Services on the M3.
Rotary Collection: Fleet Rotary club collected £9,848 during its Christmas collections.
3 Jan
Speed Trials: A 20mph speed limit is to be trialed in Clarence Rd, Connaught Rd, Albert St and Albany Rd in Fleet.
Pyestock Extension: Developers of the large warehouse at Pyestock have been given a time extension to implement their proposals.
Best Place to Live: Hart has once again been named the best place to live by a study carried out by a Halifax survey beating Elmbridge into second place. Hart has been named the most desirable to place to live for two years running.
2012
27 Dec
Hart Leisure Centre's Future: The results of a survey into the future of the Hart Leisure Centre carried out on behalf of Hart District Council showed that 65% of users would prefer another new centre to be provided. 25% preferred refurbishment of the existing centre and 5% preferred no action. 7% had no opinion.
Primary Schools to be Expanded: Both Tavistock Infants and All Saints Junior Schools have bee granted a total of £4.5 to expand for 90 additional places at Tavistock Infants and 120 places at All Saints.
Chairman Steps Down: John Stock has said goodbye as chairman of Tavistock Infants governing body after serving for 17 years.
Residents Winn Long 8 Year Battle: Plans to build ten new detached houses in Oakley Drive have finally been thrown out.
Dec 20
Crookham Mummers Anniversary: One of England oldest traditions is celebrating its 50th anniversary on Boxing day when they perform a play about King George's
battle against adversary. The Mummers play will be seen on regional TV and heard on radio 4. Around 1,000 people are expected to turn up to watch. Crookham Mummers >>>>>>
Best Website: Fleet job company CV library has been awarded best career site at the Website of the Year awards 2012. Visit at www.cv-library.co.uk/
Youth Centre Award: Fleet Phoenix has been given a CAT Mark award for its excellence in meeting young peoples needs. The award is commissioned by Hants County Council.
Jazz Club: Fleet Jazz Club is to be launched in the Harlington Club on Jan 15 at 7.30. Its aims to bring the best in jazz and is held on the third Tuesday of each month. Contact 01252 811009 for more info.
New Homes: During the next 15 years Fleet Town Centre is to take 250 new homes, West of Fleet 170 and the rest of Fleet, Church Crookham and Elvetham Heath 221..
14 Dec
New Estate Approved: Hart Council have agreed to an application to knock down Elmfield in Redfields Lane and replace with a mini estate of 12 homes.

Hockey Grant: Olympic hockey bronze medal winner Alex Dansen helped to promote the sport of hockey during celebrations of a £500 grant to buy new equipment handed to the Fleet and Ewshot Ladies 1st XI by Hampshire Playing Fields Association manager John Coney. Alex Dansen >>>>>>>
Smelly Pond: Residents are being warned that the dredging and island building work being carried out at Fleet Pond could produce a bit of a stink from methane and other unpleasant gasses.
Wishing Well Collection: Fleet Rotary Club's charity wishing well in the Hart Shopping Centre, which was launched in April 2004, has collected £25,000 thanks to the community's generosity. The money will be spent on local charities.
Nursing Home Award: Freeland's Croft Nursing Home in Redfields Lane has been awarded the Investors in People Gold Standard which covers Buba's 300 care homes in the UK.
Exposed Man: A man indecently exposed himself to two teenage girls as they approached the junction of Tavistock Rd and Dukes Mead. He was around 50 and 5'11" tall, short wiry grey hair, large grey eyebrows, large nose and loose jowls. He wore blue jeans, black boots and blue jacket with three horizontal stripes of black and grey.
6 Dec
50 Years in High Street: Nat West Bank is celebrating 50 years of being open in Fleet:
Bow Tied: Staff at Dimension UK in The Waterfront Business Park Fleet have set a new Guinness World record for the most bow ties tied in a period of 5 minutes with
457 staff tying 417 ties.
New Sleigh: Fleet and Hart Lions have taken delivery of their new sleigh and Father Christmas is now touring the streets of Fleet collecting for charity. The sleigh was made by staff at Cove Industries based in Farnborough.
Cannabis: A garage producing cannabis has been found by police in Fleet Town Centre.

Nov 22
Ancells Success: Friends of Ancells Farm have won the Fleet Town Council Chairman's Cup in the Church Crookham and Fleet in Bloom's parks category and also got a of Level 3 score in the RHS It's Your Neighbourhood campaign.
St Nicholas Success: St Nicholas pupil Anushka Patel has won the first round in the Rotary Chef of the Year competition. Fellow pupils Leah Telfer and Sian Tiley came second and third.
Restored Sign: The historic "Hovis" sign above the old Wrights the Bakers shop in Fleet Rd has been restored by the present proprietors of Serendipity the antiques centre.

Tragic Death: 60 year old local man Raymond Hollingsworth has been found dead by Coxheath Bridge in Coxheath Rd.. Mr Hollingsworth was found hanging from the bridge by a dog walker.
29 Nov
Its Christmas: Thousands of people heralded the arrival of Christmas celebrating along Fleet High Rd at this years Fleet Festivities. Fleet Paralympion bronze medalist Lucy Shuker switch on the lights.
Traffic Management: A new group has been formed by volunteers to manage temporary traffic changes in Fleet. The volunteers represent organisations such as Fleet Festivities, Churches Together, Fleet Lions, Fleet Pond Society and the Civic Society.

Body Found: The body of a man was found by members of the public near Coxheath Bridge in Coxheath Rd. The man has not yet been identified.
New Book: Former Daily Mirror journalist Vic Robbie from Fleet has written a book called "In Pursuit of Platinum The Shocking Secret of World War 2"
Job Award: Fleet based CV-Library has been crowned North Hampshire's Business of the Year at the Inspire Business Awards.

Nov 15
Festivities: This years Fleet Festivities will be held on Nov 21 with the annual switching on of the Christmas lights.
Golfers Success: Richard Meade and Steve Hall from NE Hants Golf Club were in the 12 man team to win the Four Nations Golf Challenge which was covered on TV by Sky Sports.
KLM Success: KLM Salons in Fleet has been nominated for the Fellowship Individual Salon of the Year Award.
Station Improvements: £6.2 million is to be spent on improvements to Fleet Station which will inclue a new station building, improved forecourt, covered footbridge with lifts and 150 extra parking places using a single storey decked area above the excisting carpark on the main entrance side.
8 Nov
Top Photo: Fleet's Alex Berryman has been selected as the RHS Young Photographer of the year. Alex, aged 15, said: "I was lucky enough to have a pair of robins
nesting in my garden and happened to be outside with my camera at the moment they fledged.
More Rubbish: Fleet Town Council have provided 30 new rubbish and dog bins in its 5 parks.
Fleet's Football Loss: Popular former Fleet Town FC chairman Graham Smith has died at the age of 49.
New Fleet Shop: A prom and party dress shop has opened in Clarence Rd. Promenades offers all makes and sizes of dresses at very economical prices.
1 Nov
10K Winner: Elliot Robinson has won this years 10K Peter Driver Memorial Race in 31m 38s.
Parking Problems: Kennels Lane which serves Fleet Spurs FC has been identified as a safety concern on match days because the car park cannot accommodate all the cars and drivers are parking unreasonably along the road.
More School Places: £10 million is going to be spent on primary schools in the Fleet area to increase the number of places.
Winning Blog: Fleet's Emma Vanstone and Kerry Farrow have jointly won the Mum and Dad (MAD) Blog Awards which celebrate the UK's thriving blog community. Both Mums have three children. The blog is called Science Sparks.
18 Oct
Elmfield Threat: A plan to knock down Elmfield in Redfield's Lane and build a mini estate have been submitted to Hart District Council.
New Supermarket: Plans for new community and entertainment facilities plus a supermarket to be built around the area of the Civic Offices, library, Gurkha Square and Harlington Centre have been have been outlined in the published Local Plan core strategy.
Affiliation: Fleet and Church Crookham army cadets have joined forces with the local branch of the Royal British Legion.
Champion Dies: Former England motorcycle manager Ken Heanes called the Fleet Flyer has died at his home in Winchfield.
11 Oct
New Nursery: Hart Council chairman Chris Axam has opened a new kidsun limited day nursery in Church Crookham.
Sporty: The Hart district is the fourth sportiest in the country according to a recent survey by Halifax.
27 Sep
Gurkhas Funds: Friends of the Gurkhas, which was set up in 1969 to help retired Gurkha soldiers, has raised £10,000 in the past year for the Gurkha Welfare Trust
20 Sep
New House Approved: Hart Council have approved a new 5 bedroomed house to be built on land behind Squirrels Leap in Queen Mary Close in spite of objections from neighbours.
Slow Down: A trail 20mph speed limit is to take place in Clarence Rd, Connaught Rd, Albert St and Albany Rd.
Pond Work Starts: The second phase of dredging to remove an estimated quarter of a million tonnes of silt in Fleet Pond has started.
British Legion: A Service of Remembrance followed by a parade through Fleet Town will be held at the All Saints Church at 2.30 on Nov 11.
Army Hall to Go: The Salvation Army hall in Albert St is to be demolished to make way for four new homes. The hall was opened in 1908.
14 Sep
Safety Check: If you use an electric blanket you can get it tested at Fleet Fire Station on Tuesday 2 Oct.
Police Moving: Fleet Police Station is set to close in 2015 and could move into the councils Fleet HQ.
School Reunion: Court Moor School is organising a class of '86 reunion at the Cellar Bar, Albert St on the 22 Sep from 7.30. If you started school in 1981 and left in 1986 email wendyld@sky.com
Not One Win: Fleet CC finished 7th of 10 in the Thames Valley League Division 2A without a single win to their name.

7 Sep
Mums in Torch Relay: Fleet mothers Emma Hall, Debra Bratt and Sarah Sutton, all with a daughter suffering from Down's syndrome, were part of a team representing Stepping Stones DS who were selected by Sainsbury's to take part in the Paralympics torch relay.
Fire in Fleet: Firefighters took 45 minutes to control a blaze in St James Rd near the Oatsheaf lights when a VW Camper van burst into lames.
Combating Flood: A drop in session will be held by Hampshire CC on Oct 8th at 5pm at the Harlingtom Centre to discuss plans to combat local area flooding problems.
Sophie Back: Two year old Sophie Roberts, who has spent 3 weeks in New York being treated for cancer, has returned home. A new charity single has been released to help raise money for Sophie's treatment. It can be downloaded from http:sophierobertsstory.bandcamp.com
Darren at Fleet CC: England cricketer Darren Gough led a charity cricket team against a Fleet XI in aid of The Brain Tumours Charity. Fleet scored 162 but this total was knocked up by the Charity XI to win the game.
Ukuleles Success: Ukulele player Martha Paton from Fleet has signed up to a record deal with BBC's Demon Music Group. Part of a group named The Ukuleles their first album is now been released.
Fleet Twenty: This years Fleet Twenty charity cycle ride will take place on Sep 16. Meet at 9.30 at the Red Cross Centre in Clarence Rd Fleet.
Aug 31
Thurstan Hse To Close: Unison is opposing plans by Hampshire CC to close Thurstan House care home. Significant issues and the £4.5 million needed to continue to run the home are the reasons given for closing.
Gun Shop Shock: News that Socom Tactical LTD plans to open a shop selling replica guns in Reading Rd South opposite Heatherside infant and junior schools has caused concern and anger amongst parents.
25 Years: Poppets Day Nursery in Fleet has celebrated its 25th anniversary. The nursery is in Westover Rd. Phone 01252 628946.
Aug 23
Fleet Station: Plans to improve Fleet Station have been attacked by the Fleet and Crookham Environment group. They say the plans do not seem to recognise the increase in demand coming from development in the area. Some 2,500 people arrive at the station every day with 1,450 between 7 and 9 am.
Fare Increase: The season tickets from Fleet to Waterloo are to rise from £3,376 to between £3,585 and £3,754 in January.
Check Your Bank Accounts: There have been reports that a "skimming" device was attached to the ATM at Tesco's Express in Reading Rd South. If you have used this ATM recently you should check for any unusual transactions.
Sophie Success: Andrew and Ruth Roberts, who raised £350,000 to take their daughter to New York for a treatment which could save her life, have been told that the first operation on Sophie's left lung has been a success.
Hockey Bronze: Fleet's Alex Dansen won a bronze for GBR when Great Britain beat New Zealand 3-1 in their play-off.

Goodbye John: The famous Basingstoke Canal boat, The John Pinkerton, will making its final journeys this Autumn and will be retired with a replacement due in Feb 2013. Since 1978 the boat has raised over £500,000 for charity towards maintaining the canal.. (Well done JP and all the volunteers that have kept you afloat. There can't be many in the Fleet area that have not enjoyed a trip along the canal on you - webmaster) JP >>>>>
Aug 16
Lucy Goes For GBR: Fleet's Lucy Shuker is working hard to compete in the Paralympics Games were she will compete in the women's double title in tennis.
Aug 11
Pyestock Work To Begin: The controversial giant warehouse development at Pyestock is set to start with demolition work to begin in the Autumn. history
New Nursery: A new £840,000 nursery has been built in Redfield's Lane, Church Crookham. The doors at Kids Unlimited will be open for children from 3 months to five years old on Sep 3rd.
Left Handed?: North Hants Golf Club is to hold its first event for left handed players only on 23 July 2013. It is thought to be the only event of this kind in England. email cgotla@northhantsgolf.co.uk for more details.
Memorial Run: This years Peter Driver 10k run round Fleet will be on Oct 28.
Another Appeal: Flavia Estates has appealed after Hart District Council threw out a third application to demolish 2 homes and build 5 four and five bedroomed houses in Oakley Drive. The proposal will now be decided by a government appointed planning inspector. (Is there no end to the number of appeals developers are allowed or can they just go on and on appealing until they get their plans passed aka the Pyestock Development. webmaster)
Rare Birds: A number of rare birds have been discovered in the valley of the river Hart to the west of Hitchens Lane. Over 125 species have been recoded in the area.
%0 Years: Fleet ladies lunch club have celebrated their 50th anniversary.
Aug 3
Third Green Flag: Elvetham Heath Nature Reserve has won the Green Flag Award as one of the best parks and open spaces in the country for the third successive
year. more
Alex Injured: Fleet's Alex Danson, who is representing GBR in the Olympic hockey event, has suffered a twisted ankle in the game against South Korea which GBR won 3-2. She is hoping to have recovered to be able to play in crucial games next week.
Brendoncare Need Help: Care charity Brendoncare are facing closure if they cannot get more local people to help. The charity needs more volunteers to help give older people fun, friendship, various activities and entertainment. Call 01962 877772 if you can help. more
Replacement Flats: Sentinel Housing Association has permission to demolish Lismoyne House in Church Rd with 14 elderly persons flats.
New Charity Shop: Shelter has opened a charity shop in Fleet Rd.
Guides Grant: Fleet Guides has been given a £39,500 grant from Veolia Environmental trust. They are using the money to provide a new hall. more
27 July
Kings Rd Shop Loses Battle: Pondtail Stores has finally gone after years of trying to stay afloat against competition from the larger supermarkets. A major blow came a few years ago when the Post Office withdraw its services which were a lifeline for the small stores. The final demise came when the mighty Co-op opened its new outlet at the Fleet Rd end of Kings Rd. The building is being converted into flats.
More Needed: The cost of the life saving operation needed to save Sophie Roberts (see 29 June below) has increased by £120,000 which means a total of £350,000 is now needed. To help Sophie's parents, who have remortgaged their home to raise the money, please visit www.justgiving.com/SopieRobertsStory
Fleet Writing Competition: 102 pupils from Fleet entered the 2012 Rotary Young Writer competition. Jonathan White and Bethany Forster, both from Courtmoor School, won prizes.
Cricket Star Coming to Fleet: Darren Gough will be one of the stars at a celebrity cricket match at Fleet Ground in Calthorpe Park. There will be Pimms, a hog roast, auction and raffle. Entry is free. more
30 Colourful Years: Oasis Flower Shop is celebrating 30 years since it first opened in Fleet Town centre on August 2 1982.
Fleet Lion Honoured: Fleet Lions member Mike Collen has been presented with the Bert Mason Memorial Trophy for services to youth. Mike has supported youth matters at the club for 17 years.
Dancing at the Olympics: Fleet dancer Cassie Newby is to dance in the closing ceremony of the Olympic Games.

Justin Disappoints: Fleet's Justin Rose did not make the cut in this years golf Open Championship.
Last Year on Canal: After 34 years service on the Basingstoke Canal The John Pinkerton is to be retired at the end of 2012. A replacement will be provided by Eeb 2013. The Pinkerton raised more than £500,000 which has been spent on canal improvements and maintenance. more John Pinkerton >>>>
Olympic Hope: Fleet's Alex Danson will be flying the flag for Fleet as member of the British woman's hockey team at the Olympic Games. (Best of luck Alex - Webmaster)
20 July
Daily Mail Letter: "Russell Brand in the closing ceremony of the Olympic Games? Do we really want our once great country represented by this obnoxious yob?" John Wilson. Fleet Hants. (Well put John. I couldn't agree more - Webmaster)
Market Cancelled: Tweseldown Artisan Market has been cancelled because of last minute changers to the racecourse. The next market is on Sep 22nd.
Show Washout: The Dogmersfield, Winchfield and Crookham Village Horticultural Show at Pilcot Farm has been put of because of the weather. It has been rescheduled for the 9th Sep.
Food Charity Cash: Hart Foodbank, who help people in crisis who need to put food on the table, has been given a cash injection of £300 from Fleet company YSI UK who are based in Fleet Rd. Hart Foodbank is open from 1.30 to 3pm on Monday and Thursday Phone 07926806256 for more details.
Population Goes Up: Over the last decade the population of Hart has gone up 8.9% that is 7,400. Most of the increase is in and around Fleet.
Councillor Cleared: Cllr Appleton who represents Fleet West Ward, has been cleared of any misconduct after an investigation into complaints made by Russell Dorset.
Round in 102: Former ladies captain of the North Hants Golf Club Sandy Sellors has celebrated her 102nd birthday at Beacon Residential Home in Victoria Rd.
13 July
Road Chaos: There have been a number of complaints as a result of the amount of road repairs taking in place in the Fleet area especially at the time of the Farnborough Air show. Road works along the Kings Rd have been taking place almost continually for over a year. Cllr Sharon Wheale said the problem was out of the county councils control but she would bring the matter up at the next county council meeting.
Ancells Farm Playground Transformed: Friends of Ancell Farm, who raised more than £6,000 towards improvements to the playground, have installed a low level Sky Walk trim trail and young explorer tower and slide in the park
Century of Worship: Fleet Congregational Church, later to become the United Reformed Church after uniting with the Presbyterian Church of England, has celebrated 100 years of service. The church is located in Kings Rd.
100 Hills: Fleet cyclist Steve Benton has completed his objective of cycling up the 100 hardest hills in the country in 13 days. He is raising money for the Richard Burns Foundation. To sponsor Steve go to www.justgiving.com/steve-benton
6 July
Stop Smoking: Linda Day is celebrating 7 years as a non smoker by setting up a clinic in Fleet to help people quit the habit. For more info phone Quit4Life on 0845 6024663.
Fleet Pride: 92% of Fleet shoppers surveyed by the Fleet and Crookham Society are proud of were they live and 78% feel part of their community. For more info call 01252 677536 or visit www.fccs.org.uk
Car Park Repairs: Hart Council is spending £22,000 on urgent repair work at the Church Rd car park after severe winter weather damage.
29 June
Jewelry Shop to Go: Equinox Contemporary Jewelry shop in Victoria Rd is to close down at the end of July. The business will concentrate on its two websites www.equinoxsilver.co.uk & www.silvertips.co.uk
New Antiques Shop: A new antiques and gift shop has been opened in Fleet Rd by Town council chairman Bob Schofield. The shop is located were Wrights the Bakers used to be.
Hosed Off: Local Fleet Funeral Director David Holmes was caught by a water board official hosing down his car. The official claimed that only washing businesses were exempt from the ban. David asked if he should have to take his hearse to a car wash. He was later advised that he could use the hose for his business.
Save Sophie's Life: Andrew and Ruth Roberts are trying to raise £230,000 to pay for an operation to save their daughters life. Sophie Roberts has been diagnosed with liver and lung cancer and has only a 30% chance of survival. Doctors have told Andrew and Ruth that the only way to save her life is to have ground breaking surgery at New York's Memorial Sloan-Kettering Cancer Centre. Please make donation at www.justgiving.com/SopieRobertsStory
Plans Thrown Out: Flavia Estate's submitted plans to build five new houses in Oakley Drive have been rejected by Hart District Council.
Pupils to Perform at Festival: Children at Al Saints Junior School have been selected to appear at the National Festival of Music for Youth at the Birmingham Symphony Hall.
Running for 50 Years: Fleet and Crookham Athletics Club has celebrated its 50th anniversary. more
25 June
New School: The County Council's Regulatory Committee has given the go ahead for a three form entry school to be built on land which was the former Queen Elizabeth
Barracks. The site was previously an open recreation/training ground for the Ministry of Defence. The school, Tweseldown Infant school , has been designed so it can expand into a four form entry school in the future if the demand for places dictates. As well as having 9 classrooms, food technology room, staff room, admin offices, pupil and staff toilets, kitchen and storage rooms, the school will also have facilities for the wider community to use including a main hall, library and ICT learning resource centre, food technology classroom, a community room and toilets.
<<< The Old QEB Barracks
June 16
Home Anger: Plans to close down Thurlston House in Fleet have been met with shock. The 47 bed nursing home for older people with dementia and fragility was built in 1973. It would need £2 million to refurbish the building.
Free Parking: 6 new free parking bays are to be provided at Victoria Rd car park. Originally free parking in Fleet on Sunday was going to be introduced it has now been decided to spend the £37,000 this would cost on the free bays.
Chairman's Choice: New Hart District Council chairman Cllr Chris Axam's two chosen charities to support this year are "Minding the Garden " and The Community store run by Fleet Lions.

Olympic Chef: Medici have chosen Fleet Chef Ryan Wilson's cakes to put on a range of Olympic and Jubilee cards which showcase the British love of afternoon tea. The cards will soon be available from retail stores nationwide. Ryan recently won the MSC recipe of the year award.

Ryan being presented with his award >>>
22 June
Elderly Apartments: Plans to replace three houses in Branksome Rd with new 46 flat sheltered accommodation for the elderly have been approved.
Parking Restrictions May Be Scrapped: Following pressure from Fleet Traders parking restrictions along Fleet Rd are under pressure to be lifted. More than 12,000 drivers have been caught out by the "loading only" parking until after 3pm during the week.
Save The Valley: FACE-IT (Fleet and Crookham Environment is Threatened) has set up a campaign to prevent hundreds of new houses being built around Grove Farm extending into scenic countryside.

June 10
Jubilee Celebrations: Around 5,000 people flocked into Fleet to watch the Fleet Carnival procession and celebrate "The Best of British. This years four day event was organised by the Fleet Carnival committee, Fleet Lions and Fleet Rotary Club. Throughout Fleet and Crookham many people enjoyed street parties with 15 road closures in force.
Tooth Fairy: A mobile "Tooth Bus" giving free NHS checkups has stopped at Fleet as part of its tour of Hampshire. It will be at Church Rd car park from June 11 to 13th.
Brigade Display: The 2nd Fleet boys brigade held a special display evening to celebrate its silver jubilee. Guest of honour was Dame Mary Fagan the Lord Lieutenant of Hampshire and the Queens representative. For details of the 2nd Fleet Brigade phone Liz Manning on 01252 653038 email bb-2nd-fleet@hotmail.co.uk

June 3
QEB Plans Rejected: Plans to build 100 more homes at the QEB development have been thrown out after objections from the Fleet Town Council, Church Crookham Parish Council and Crondall Parish Council.
Market Success: Tewseldowns first Artisan Market attracted more than 1,000 visitors last Saturday. Organiser Sally Mills has booked an extra 30 stalls for the next event on June 30th and believes the market will go from strength to strength.
25the Anniversary: 2nd Fleet Boys Brigade Company hosted the Mid Southern Battalion of the Boys Brigade when nearly 100 boys and staff paraded through Fleet to the Reading Rd South Methodist Church. Local captain Liz Manning said it was a fantastic turnout to celebrate the 25th anniversary

May 31
Best Team: Tweseldown Playgroup staff in Church Crookham have been named as team of the year at the annual Children's Links awards.
Olympic Flame: Children at All Saints Junior School met Olympics torch carrier Georgia Friend when she talked to them at the school assembly. The torch spent two days in the hall then was sent round the school.
Happy Birthday: Little Eves Community Pre-School celebrated its 10th anniversary with an invitation to past, present and future parents in the Elvetham Heath community centre. From Sep the school will lower its intake age to 2years 6 months.

25 May
Even More houses: Plans to build an additional 100 new homes at the QEB in Church Crookham look set to be approved.
Ken Stays Leader: Conservative Ken Crookes has survived a vote of no confidence and still remains leader of the Hart Council after the recent local elections voted out the Tories overhaul control.
Fire Award: Hampshire Fire and Rescue Service have presented Fleet's Waitrose branch with a special award as recognition of its contribution to the safety of the community.


18 May
New Street Lights: New lighting in Fleet will see the replacement of approximately 1,866 lanterns and a further 2154 lanterns and posts. The introduction of flexible lighting levels and a white 'natural' lighting source, will result in better lighting clarity, less light pollution due to the new lights pointing downwards, improved road safety, improved personal security and a reduction in carbon.
Station Parking Woes: Ex commuter Mark Smith who commuted to London for 11 years has attacked the lack of parking at Fleet Station. (Perhaps Fleet should provide more parking at Fleet and also a new Secondary School before moving the library, building another supermarket were the Harlington Centre is and replacing the Leisure Centre in Hitchens Lane: fleethants.com)
Bomb Found: An unexploded bomb has been found on the former Queen Elizabeth Barracks in Church Crookham. An Army disposal team has declared the device after a 400 metre cordon was set up.
3 Hundreds: Ralph Tracy, May Saunders and Mary Baker, all living at Derriford House in Pinewood Hill, are celebrating their 100th birthdays within a few weeks of each other.
30 Years Dancing: The June White Academy of Dance is celebrating its 30 year anniversary.
150 Years: All Saints church in Church Rd has celebrated its 150th anniversary.
50 Years: Crookham Wives is celebrating its 50 year anniversary.

11 May
Old Route: Fleet Carnival Procession is to revert to its old route. For the past few years the procession has ran from Logic House near Fleet station going straight down Fleet Rd. The route old was replaced due to lack of support in getting volunteers to marshal its much longer distance. It started from the Courtmoor area going down Reading Rd South, right into Connaught Rd then left into Kings Rd then turning left into Fleet Rd.
25 Years Old: Hart Leisre Centres swimming pool celebrated its 25th anniversary on the 10th May. swimming info

9 May
Grazing at Velmead School: Hampshire and Isle of Wight Wildlife Trust have put 3 Dexter cattle onto Velmead School who have their very own piece of heathland. The heath is neglected and the trust have been helping the school over the last few years to try and get it back into good condition and it needs grazing to be able to do this.

Their healthy bit is immediately adjacent to the Velmead Common which the trust also graze with cattle and carry out habitat management works. It is an opportunity for
the children to connect to the habitat they have around them with livestock, food and conservation grazing.

The Trust will be working closely with teachers and children as they will be checking the animals and filling their water trough – perhaps inspiring them to become our lookers (farmers, conservationists….?) of the future…

4 May
Overall Control Lost: Conservatives have lost their control of Hart following the local elections. Seats now held are: Con 16 (-3), LibDems 10, Residents Association 7 (+2) and others 2 (+1) full results to come
Brigade Needs You: 2nd Fleet BB Company which is based at Fleet Methodist church are looking for youngsters between 5 and 11 to join them. Call 01252 653038.
Care Home Finally Opened: Hampshire County Council have opened Fleet's £12 million care home which replaces the old bungalows at Cambell Close by the Views
Meadow.
Food Bank: Hart Foodbank, a scheme which distributes food collected from donations to families in need is in demand from local people affected by the depression. phone 01252 812275 if you need help.
Relegated: Fleet Town have been relegated from the Eco-Stik Div1 Central league.
Hospice Volunteers Award: Pat Mackenzie, who works in the Phyllis Tuckwell Hospice shop in Fleet has been named as one of Harts volunteer of the year.

27 April
Racial Abuse: Nels Weston, owner of the new cafe, "The Koffie Pot" which has taken over the former location of "More than Coffee" has reported a hate campaign from local people. Previous popular owners Sarah Anderson and John Bastin have opened a new Cafe within the Hart Shopping Centre.
Lets Face It: A new website has been set up to inform local residents of development plans throughout the Fleet area. Its aim is to prevent overdevelopment of the area.
more
Winning Chef: Teenager Isabelle Chavez has won the Rotary International Young Chef of the Year competition.
Charity Ride: Jessica Wheale has raised more than £2,000 for charity cycling from London to Paris.

20 April
Supermarket Fears: Ex council chairman, Denis Gotel, warns that plans to sell off the council offices and Harlington sites to build a supermarket will lead to disaster for
local shops, many of whom are already in difficulties in the recession.
Old News: Last weeks copy of the Fleet News was buried in a time capsule as part of Tavistock Infants school 40th birthday celebrations. At the same time a copy of the 2000 edition of the News was dug up.
Church Anniversary: All Saints Church in Fleet has celebrated its 150th anniversary.
Carnival Princess: Izabella Stephenson has been crowned this years Fleet Carnival princess. Her two flower girls are Jodie Huxley and Daisy McCullock. All three girls are from Church Crookham Junior School. Centre Izabella left Jodie and right Daisy>>
13 April
Fleet Pond: The dredging of Fleet Pond which started last month has been halted to comply with the Wildlife an Countryside act which [protects nesting birds. The work will recommence in August.
Chef Finalist: Isabelle Chavez who is a pupil at St Nicholas school has earned a place in the final of the Rotary Chef of the Year competition.
Churches Together: Churches across Fleet and Church Crookham gathered together on Friday to see the Lantern Theatre Company perform a reading of events of Easter outside the Snip shop in Fleet Rd. more
6 April
Extra QEB Houses: Pressure on the council to throw out plans for an additional 100 homes to be built by Wimpy on land originally designated for offices.
30 March
Oakley Drive Homes Refused: Plans by Flavia Estates to knock down two houses and build five new 4 and 5 bedroomed houses in Oakley Drive have been refused by Hart Council because they would provide for a cramped development.
Half Marathon: More than 2,000 runners took part in this years Fleet half marathon. The winner was Ben Livesey in a time of 1.06.21. First woman was Claire Martin in 1.19.29.
New Park Garden: A new garden has been planted by the Friends of Oakley park. more
Sexy Fleet: On line sex shop "Love Honey has named Fleet as the sexiest town in the country.
23 March
Council Chairman Looks Back: At a tightly packed residents meeting Bob Schofield has praised the success of the Christmas Lights, the town centre floral displays and the Action day designed to clean up Fleet as the highlights of a highly successful year.
Raving Looney: Fleet resident Alan Hope is to fight the Bradford West bye election for the Monster Raving Looney Party.
Load of Rubbish: Volunteers from Zebon Copse collected 25 sack of rubbish from around the estate including car wheels, kids scooter and mobile phone.

16 March
Three Lions: There are now three Lions clubs in Fleet. Sirius Lions has been formed for younger folk from 20 upwards. Hart Lions is for women and the Fleet Lions is for men. more
9 March:
Parking Charges: A boost in funds could lead to major car parking charge changes in Fleet. Sunday could be free, more free 30min spaces and free all night parking outside the Harlington Centre. New charges were last introduced last summer.
Cafe Closes: A popular cafe has been forced to close after the landlord forced the owners, Sarah Anderson and John Bastin, to leave. More than 1000 people signed a petition for the "More Than" cafe in the Hart Centre to stay. The couple are now hoping to move to a new location within the Centre.
Chicanes at QEB: CCH Leader James Radley has said that new traffic calming measures are dangerous. Hampshire CC has stated it is disappointed that the CCH member is criticizing what is necessary upgrading work to cope with the increased traffic due to the QEB development.

2 March
Chicanes Dangerous: Local residents are criticizing chicanes on Nauses Lane and Leipzig Rd on the Quetta Park estate which have been installed to manage traffic created by the new QEB estate.
Tasty: St Nicholas school pupil, Isabella Chavez has won the district final of the Young Chef of the year competition.
Grant Claim: Hart District council chairman, Ken Crookes, has said the town should consider bidding to become a Portas Pilate, a scheme to use a million pounds to fund regeneration projects in 12 places across the country.
24 Feb
Cycle Route: A shared cycle/pedestrian route from Hitchens Lane to Fleet Town Centre is being planned by Hants County and Hart District councils.
Games Selection: Dance teacher Tina Robinson has been told she will be in the final cut to perform at London 2012.
17 Feb
Suicide: Gwyn Donaldson who was found slumped in a chair in his garage at his home in Church Crookham was found by an Ash coroner to have taken his own life.

10 Feb
Partnership May Return: The Fleet Business Partnership group may return following a plea from its founder Kevin Whibley who owns the Captured Moment photography shop in Fleet Rd.
Azalea Park: A new community group has been formed by Church Crookham residents to support and maintain Azalea Park, a popular local green space.
Best Recipe: Chef Ryan Wilson has won the Marine Stewardship Council's recipe of the year for his banana-steamed Asian scented pollock. Ryan works as an executive chef at Wellington College in Crowthorne.
Salon Award: Body Image in Falkners Close has been named Crown Salon by Guinot the French skincare house.
3 Feb
Safest Pub: The Prince Arthur in Fleet Rd has been selected as the safest pub in the district and praised for joining crime busting initiatives.
Top School: St Nicholas school has achieved top place in the Hampshire GCSE league tables.

27 Jan
Sewage Fear: Following the failure of the Thames Water pumping station in Avondale Rd raw sewage was aloud to escape to Brookly Stream which feeds into Fleet Pond.

Jan 19
Children's Charity Opens: Wooden Spoon children's charity born out of the rugby community has opened new offices in Fleet. The official opening was performed by life president Peter Scott MBE.
Pondside Houses: Local resident Jonathon Hedges is objecting to a scheme by Heron on the Lake owners to build two 4 bedroomed houses on land overlooking Fleet Little Pond.
Jan 13
Builders Promise: Taylor Wimpey who are developing the QEB in Sandy Lane have promised to invest more than £16 million into the Church Crookham community.
Jan 12
Rotary Collection: Fleet Rotary Club has raised £8,007 during this years Christmas collections.
Holiday for Youngster: Young Ice Skater, Caitin Marsh, is to perform at the UK premier of Holiday on Ice

Jan 6
Best of British: Hart has been selected has the best place to live in by an Halifax quality of life survey. Hart has gained first place after two years as runner up to Elmbridge.
Nursing Home Approved: Plans to build a 73 room assisted living home at Blue Prior Business Park have been approved by Hart District council.
Fleet's Honours: Pondtail's Andrew Colver, head of democratic services in Rushmoor Borough council, has been awarded an OBE for more than 25 years service with the council. Also Martina Milburn, chief executive of the Princes Trust, has been awarded a CBE for her services to charity. Professor Foulks has been awarded the OBE for 40 years service to engineering and Grandmother Nina Curley has been honoured with an OBE for her contribution to education. fleethants .com salutes you all